I didn't know anything about Daily Kos until kos came to Asheville, NC in 2006 to promote his book. I was deeply inspired at the time by the democratic model posed by The West Wing. The contrast with the ... existing administration was more than I could bear, so I was looking for networking, I was looking for community. I was looking for an avenue into the center of the fight. Engagement, dialogue, passion, compassion, communal power.
I was impressed by the speech kos gave in Asheville that day, and I knew I had to learn more about this.
More below! But, first, a word from our sponsor ...
Top Comments recognizes the previous day's Top Mojo and strives to promote each day's outstanding comments through nominations made by Kossacks like you. Please send comments (before 9:30pm ET) by email to topcomments@gmail.com or by our KosMail message board. Just click on the Spinning Top to make a submission. Look for the Spinning Top to pop up in diaries around Daily Kos.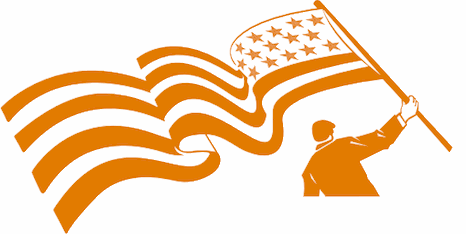 Make sure that you include the direct link to the comment (the URL), which is available by clicking on that comment's date/time. Please let us know your Daily Kos user name if you use email so we can credit you properly. If you send a writeup with the link, we can include that as well. The diarist reserves the right to edit all content.
Please come in. You're invited to make yourself at home! Join us beneath the fleur de kos...
So, I created a handle, logged in, and began reading. In most respects it seemed a focused political community, very progressive. The intelligence level was quite high, in some individuals, astonishingly so. The range of interests was very nearly infinite. People interested in sports, the arts, space exploration, environmental protection, cats, dogs, education, labor, history, reproduction, public health, home improvement, literature, music, gender relations, crafts, mathematics ... it went on and on. And even though the express purpose of the site was the election of more and better Democrats, exploration of the infinite interests was welcomed. And why not? We live in an infinite world. Isn't it appropriate that a blog community focused on the political betterment of that world be free to explore those interests within that blog community? I applauded that from Day One.
With exceptions, I found people interested in improving our world through social and political means, as I was. I was drawn to the community because the signal to noise ratio was as favorable as I had ever found, online. That is still true.
I read widely in the comment threads of diaries in those early days. I participated only rarely. I wanted to get the 'lay of the land.' Learn some things about the internal culture of the site, about how people related, whether poorly or well. I learned about the recommendation culture. About recommending diaries and comments. Recommended diaries weren't automatically of high quality, with something worthwhile to say, but they had clearly found some community resonance. What was that resonance? Why?
It was a fascinating time. But though the signal to noise ratio was generally favorable, I still wanted to find a 'home base' of sorts, a group of people I could meet and get to know and work with. In those days I didn't find that much in the way of structured community, of intentional community.
And then I happened upon a diary by Carnacki, and his invitation - in that very first Top Comments diary - for volunteers to join in. I smiled.
Here is what Carnacki said in that diary:

This might be the hardest part to implement, but I hope this diary becomes a nightly feature. And I don't want to post it every night. What I hope is that others volunteer to do it. In particular, I'm thinking the best volunteers will be those who aren't people well-known on DailyKos for diaries, but who comment often and read quite a few diaries. In other words, for those of you who have been lurking, but have been wanting to get more involved now that YearlyKos is over, this could be the perfect feature for you. I am a strong believer that DailyKos is only going to survive and thrive if new voices continue to be developed. When I was new to DailyKos and we had two diaries a day, I often used up both of my diary allotments. I was even fortunate enough to have two diaries on the recommended list at the same time a time or two. But now I limit myself (usually, last week being an exception) to two diaries a week. I have had the fortunate of getting a good number of my diaries on the recommended list and "Carnacki" is well enough known here that if I wrote more diaries, I'd probably get more on. DailyKos doesn't need that. We need to encourage and develop fresh voices.
And the door opened for me. I smile again tonight, thinking of it!
Wasn't Carnacki's a noble goal?! Encourage and develop fresh voices?! To rephrase, to develop more and better Democratic voices!
Do you have good memories of your first days? Your path into blogging on Daily Kos?
On to tonight's comments, most delightfully compiled and formatted by brillig!
---
Brillig's ObDisclaimer:
The decision to publish each nomination lies with the evening's Diarist and/or Comment Formatter. My evenings at the helm, I try reeeeallllyy hard to publish everything
without
regard to content. I really do, even when I disagree personally with any given nomination. "TopCommentness" lies in the eyes of the nominator and of you, the reader - I leave the decision to you. I do
not
publish self-nominations (ie your own comments) and if I ruled the world, we'd all build community, supporting and uplifting instead of tearing our fellow Kossacks down.
---
From maggiejean:

I thought this comment by Flying Goat was pretty funny in Meteor Blades' post There was a time when this statistic would have left me gobsmacked.
From brillig:

In typical Hunter style, we ponder whether Allen West is either lying or devoid of empathy. terrypinder posits a third option, and Its the Supreme Court Stupid offers a beautiful reply.
From BeninSC:


Flagged by 3goldens, this comment by ferment discusses challenges to freedom of the press.

Flagged by fladem, this comment by iburl describes a special challenge faced by Terry McAuliffe! Witty!

Flagged by grover, this comment by dopper189 asks a pertinent question about stand your ground! Then grovelr adds another in the flagging comment, itself!

Flagged by conniptionfit, this comment by Flying Goat was a home run! Hilarious!
Top Mojo for yesterday July 21st, first comments and tip jars excluded. Thank you mik for the mojo magic! For those of you interested in How Top Mojo Works, please see his diary FAQing Top Mojo.

1) And the right also likes to tell low wage by SpecialKinFlag — 125
2) The Reality of the Neighborhood by JekyllnHyde — 114
3) Nice how often "follow the money" works. by kirrix — 97
4) No impact on you, maybe, Jim by CwV — 93
5) They also attempt to by happy camper — 78
6) If Zimmerman didn't have a gun by RASalvatore — 77
7) Well done, beginning to end, Jon... by Meteor Blades — 73
8) Lighting a candle.... by Ekaterin — 72
9) Cramer on Daily Show by roberb7 — 68
10) Oh HELL no! by earicicle — 68
11) but wait - there's more by jlms qkw — 67
12) why would he have remorse? by Laurence Lewis — 65
13) Oh Hai Whoknu Don't Forget Sekritarmy Spirituality by leonard145b — 63
14) What's really insane is that they like... by detroitmechworks — 62
15) Talk Left has been talking like this... by Meteor Blades — 61
16) 17 year old Black resident of Twin Lakes by MartyM — 60
17) There are no "sides" in this, in my opinion by Diogenes2008 — 59
18) by xxdr zombiexx — 59
19) Dexter has a new home by whoknu — 58
20) Democratic Party geniuses have done by xxdr zombiexx — 56
21) I'll let the economic policy experts work out by kovie — 55
22) Update from Justice for Trayvon vigils NY by Denise Oliver Velez — 53
23) Sekritarmy, always working by arizonablue — 52
24) The Real Scalia by JekyllnHyde — 52
25) Well, we will see if this topic is of any interest by teacherken — 52
26) Editorial Cartoons of the Week by JekyllnHyde — 50
27) Brilliant smackdown by Dave in Northridge — 50
28) Did you miss the part about by Kristina40 — 48
29) No, I don't think that is the whole point: by 4CasandChlo — 47
30) I don't give a fuck about "walking speeds" by Diogenes2008 — 47
31) And Italian: by 4CasandChlo — 47
32) Damn. by pico — 47
33) it's 7:45 here in georgia and i've about had it by racheltracks — 47
34) We've been captioned by Amber6541 — 47
35) Everybody in the Band Should Be Drum Major or by Gooserock — 47
Top Pictures for yesterday, July 21st. Click any image to be taken to the full comment. Thank you *jotter for the image magic!