I know how much you enjoyed the first installment of Steveningen's trip to France. I really enjoyed helping (a very loose process that involved my saying "THAT'S great!" quite a few times) as we looked at the pictures on his computer, and I can tell you that was just the tip of an iceberg (the photos – LOTS of them). That was a classic travel diary. I did some traveling last weekend too, as that first sentence demonstrates. Nothing as spectacular (Burbank to Oakland and back for three days) and not for all of the same reasons, but just as necessary.
Yes, this will be another update on how I am, but this time I'm going to focus on what I'm learning to do for myself.
But First, A Word From Our Sponsor:
Top Comments recognizes the previous day's Top Mojo and strives to promote each day's outstanding comments through nominations made by Kossacks like you. Please send comments (before 9:30pm ET) by email to topcomments@gmail.com or by our KosMail message board.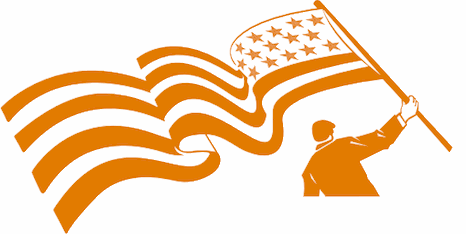 Make sure that you include the direct link to the comment (the URL), which is available by clicking on that comment's date/time. Please let us know your Daily Kos user name if you use email so we can credit you properly. If you send a writeup with the link, we can include that as well. The diarist poster reserves the right to edit all content.
Please come in. You're invited to make yourself at home!
It's a little complicated this time. Well before I was fully aware of what this semester would be like for me, I looked at the fall calendar, saw that my birthday fell on a Thursday, looked at the 5th and said "I need NOT to be alone this weekend." Steven had no idea when he and Brian were going on their vacation, and It HAD been six months, so he said "Sure. We'd love to see you again." I didn't have ANY Thursday classes when I made my flight reservation, and I only had one new prep (the California History course). You know what happened after. I learned about Western Civ and the film school class two weeks later, and the substitute US in the Twentieth Century three weeks after that. So REALLY, a change of scenery after the first six weeks.
Oh, yes. Burbank (closer to where I live) to Oakland (easier for Steven) this time. Southwest. Yes, with the lining up. If you pay an additional $15 up front when you make your reservation you can check in early (you know, the way you can on every other airline for free). On the other hand, bags fly free on Southwest, so this is probably okay.
Negotiated a make up date with the film school class. THEN learned Steven was getting back four days before I was supposed to arrive. Virgin America has a flight bank for things like that. I was really too busy to find out if Southwest had the same thing, and anyway, I REALLY needed a change of scenery, So I made my SuperShuttle reservations , packed too much (I used to complain when Jim did that, but hey, did I know what I'd be in the mood to wear?), and trundled off with my suitcase to the North Hollywood Red Line Station. That's free, so $15 to spend on other stuff. The flight was fine, although Southwest changed the departure time three times (we left on schedule after all), the BART shuttle was fine, and BART was fine. Steven picked me up at El Cerrito del Norte (I had been there for ten minutes already but I was early, and you know what was running through my head). We ordered Chinese from their favorite Chinese restaurant in Vallejo and had a nice evening drinking and watching Project Runway.
Next day, since Steven had to work (we hadn't planned on that either) I decided I was going to get some work done because I didn't have the distractions I would have had at home. I actually DID, in fact, even though the distractions I didn't have at home were 80% there on the internet. But a revised syllabus and the title of a conference proposal were good enough. I'm not even sure what we did that evening beside being a little stupid in Top Comments.
Saturday, Steven, who claims he doesn't cook, made a QUITE serviceable and tasty breakfast while I called slksfca and confirmed our afternoon of bar hopping. Eventful day, actually, because I took the ferry there and back and I'd never been on the Vallejo ferry before. We had lunch in the Castro, went to a couple of bars there and to one on Church Street (there's one place we just can't go again just yet after the Sunday after NN13) and it was fun since I just don't go out to drink in Los Angeles except on state occasions (um, exactly ONCE with poopdogcomedy and that wasn't a gay bar). I got enough sleep that night too, plus 30 minutes on the ferry back. OH! And, since it was a ferry, I got to spend time at the Ferry Building, and I bought a nice loaf of sourdough rye from the Acme bakery which I'm eating a slice of as I write this. Yes, I love the Bay Area.
Sunday, breakfast at Steven and Brian's favorite breakfast place in Vallejo. Excellent food (California with New Orleans Creole inflections like fried rice with what I think is tasso as a breakfast side dish) and wonderful people who run it. If I lived in Vallejo, I'd get to know this place well too. The weekend host guy -- I'm not going to try to guess age here, just I know I could have been his grandfather -- came over to chat with us, a little awkwardly, while we were doing the check thing, and as we walked out Steven and I both said "We're everywhere." Then I packed, did the BART/bus thing in reverse (note - if you don't swipe your Clipper card out of the station when you ride BART it sends you to the agent to swipe out and swipe back in again), got on the plane (I think my black Kindle cover must look like a Bible to some people because I had the only middle seat open next to me), and got home from the airport in less than an hour. THAT's why you fly out of Burbank!
It was a nice change of scenery. Unfortunately, it was like vacations I took when I worked in advertising; the work was still here for me to do when I got home. Thanks again, Steven!
And now for the stuff that makes this Top Comments:

TOP COMMENTS, October 14, 2013: Thanks to tonight's Top Comments contributors! Let us hear from YOU when you find that proficient comment.
From Chrislove:

In bastrop's excellent rebuttal to a pointless and divisive Texas-bashing diary that I won't bother to link to, commonmass hits the nail on the head when it comes to painting any state's population with a broad brush. Also, citizenx links to a relevant and important comment made last year by cardinal that deserves to be read over and over again. I'm too late to tip these comments, so I'm "tipping" them by nominating them as Top Comments.
From bastrop:

Hey, this comment by hungeski should win Top Comment of the Year and if not then Community Service Award. Kossacks should know this resource exists.
From ZedMont:

In response to AlyoshaKaramazov's asking where vaccilator Boehner's line in the sand is in GOP congressman offers solution to debt limit crisis: Impeach Obama if government default, pajoly answers with a question of his own: Line in the Etch-A-Sketch??
From justiceputnam:

I think this comment in Aji's New Day Diary by smileycreek is tops.
From BeninSC:


Flagged by dagnome, this comment by biloxiblues adeptly summarizes the Palin legacy.

Flagged by IndieGuy, this rant by LeftHandedMan focuses on the underlying cowardice of the tea party and similar bullies.

Flagged by Mark Mywurtz, this comment by new10 insightfully illuminates the dishonest nature of conservative politics.

Flagged by Captain Sham, this quite brief comment by Friend of the court contains a surprising poetic element! (And does not compliment Michelle Bachmann.)
TOP MOJO, October 13, 2013
(excluding Tip Jars and first comments):
1) I am so ashamed that these are by Portlaw — 167
2) You know, if I was related to them by litho — 161
3) I watched that rules by hulibow — 131
4) Those Mark Twain quotes show... by kharma — 117
5) Great Break Down ... by Great Ape — 117
6) This one has always tickled me: by Fury — 112
7) I'm ashamed they're my fellow veterans by DaveinBremerton — 106
8) I was hoping someone would diary this by Diogenes2008 — 104
9) Idiots by BDA in VA — 93
10) It is not the job of the media to offer "balance" by zenbassoon — 91
11) 4 to five weeks without pay for many by LaFeminista — 90
12) WRONG. NOT past tense. Current procedure. by Eman — 89
13) Fabulous summary and many thanks for compiling by kat68 — 87
14) Right, they are Calvinball rules nt by a2nite — 87
15) There's another famous quote, something about by Fury — 81
16) Time to permanently end the filibuster. by jpmassar — 81
17) My favorite Twain quote by Dallasdoc — 80
18) I'm so sorry to hear that. by Ender — 79
19) It was a "game changer" from tiddleywinks to by Wildthumb — 79
20) Just make sure that by Americans for a Republican Irrelevancy — 77
21) "Winning" by Trix — 76
22) Why hasn't the press reported this... by mikeVA — 76
23) The living memorials no one vists by BOHICA — 72
24) Remember when they tampered w/the time clock on by apimomfan2 — 72
25) I am so sorry Tricia. Cats who are unwell have a by pittie70 — 72
26) The leaders of this rally aren't veterans: by Linda1961 — 70
27) Van Hollen, the hardest working man in DC by judyms9 — 67
28) let's hope not by Laurence Lewis — 66
29) Of course. by War on Error — 66
30) The House changed the rules recently by Diogenes2008 — 65
For an explanation of How Top Mojo Works, see
mik
's
FAQing Top Mojo
TOP PHOTOS,October 13, 2013: Enjoy jotter's wonderful PictureQuilt below. Just click on the picture and it will magically take you to the comment that features that photo. Have fun, Kossacks!