This issue came up at the latest meetup of the Los Angeles Kossacks. As you saw from my recap, nine of us showed up for it. We have been wracking our brains to figure out how to involve more of the many many many Kossacks who live in the Los Angeles area, and one of the issues that came up was the one about people not knowing about the events (if you saw my recap, one comment said she didn't know about the event -- again). We've done a lot to try to fix that, which I'll discuss, but some of us are convinced that the first step involved is to get people to look at their stream as soon as they've seen what's on the front page.
My own process and what has happened as a result below the Great Orange Wreath.
But First, A Word From Our Sponsor:
Top Comments recognizes the previous day's Top Mojo and strives to promote each day's outstanding comments through nominations made by Kossacks like you. Please send comments (before 9:30pm ET) by email to topcomments@gmail.com or by our KosMail message board.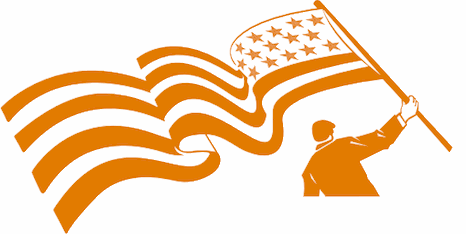 Make sure that you include the direct link to the comment (the URL), which is available by clicking on that comment's date/time. Please let us know your Daily Kos user name if you use email so we can credit you properly. If you send a writeup with the link, we can include that as well. The diarist poster reserves the right to edit all content.
Please come in. You're invited to make yourself at home!
This is a diary I've wanted to write for some time, and it probably has to do with all those years in advertising when I was making decisions based on market research and publication readership. I'm painfully aware that I'm REALLY not the typical reader of Daily Kos, so I can't really estimate how a diary will reach people based on my own experience as a reader. My procedure? I open the site, I look at what's on the front page and if Abbreviated Pundit Roundup is up, I'll read it. MAYBE comment on it, but not usually. Then, because I pretty much always have diaries in play, I go to my profile to see how the recent diaries are doing (unless, of course, the diary that's in play has been rescued by Community Spotlight, but that's really not a usual occurrence). Only what I click to get to my profile is the MY PAGE tab, and what THAT brings up is my stream.
MY STREAM. Diaries published by the people I follow and the groups I follow. That's what I usually use to decide which diaries I'm going to read when I'm at Daily Kos. It tells me when New Day publishes, and it tells me when Top Comments is up. I use the front page often enough in addition to that so I don't miss what my friends here are doing, and it's because my friends turn up on the rec list so often that I didn't realize I wasn't following a couple of our colleagues here at Top Comments until a few weeks ago (and in one case, two days ago). I am now, so I won't miss their diaries any more.
This creates an issue for the groups that have been created to announce local meetups. Yes, you may be a member of the group, but unless you're following the group to make sure you see the diaries the group publishes, you might not see them, and unless you look at your stream every so often you might not see them at all. For LA Kossacks, we also have an email list and susans is assembling a text list, but even all that only produced nine people yesterday.
Oh, yes. After I look at my stream, I go to my profile and I'll check my comments page to see how they're doing too.
Hence, my question. How do YOU read Daily Kos? How do you get information about your local meetups? Do you look at your stream at all? I'm really curious!
And now for the stuff that makes this Top Comments:

TOP COMMENTS, October 20, 2013: Thanks to tonight's Top Comments contributors! Let us hear from YOU when you find that proficient comment.
From Gooserock:
In one of our spam diaries (which I don't think is worth linking) Tara the Antisocial Social Worker provides a Pythonesque yet surprisingly Viking-free response.
From
Youffraita
:
Dumbo has a really pungent encounter with skunks in 3CM's Saturday Night Losers Club diary. It's a Top Comment if ever I've seen one.
TOP MOJO, October 19, 2013
(excluding Tip Jars and first comments):
1) Karma by coquiero — 183
2) He's disabled all right by litho — 120
3) ah, so much karma reaching out these days: by MRA NY — 105
4) I can diagnose his problem from here! by DaveinBremerton — 102
5) I think when you go someplace by Mike S — 98
6) Not to mention Ted Cruz by mollyjb — 97
7) Goblin Valley State Park is a geologic treasure by texasmom — 93
8) Oh, boy by LeftHandedMan — 82
9) Lyndon Johnson grew up poor by KateCrashes — 75
10) The 50 impeachable acts of Barack H. Obama: by BenderRodriguez — 74
11) Gorignak... oh darn... by Dood Abides — 72
12) Hilarious! by astral66 — 69
13) Here's why it's not "just a rock" to me by Vita Brevis — 68
14) And Bachmann as well. by wonderful world — 67
15) It's just a really big tree, it's just a by Pescadero Bill — 65
16) This makes me just ill. by moose67 — 65
17) Law suits are people, too, Governor. /nt by Remediator — 63
18) They believe in the Confederacy by FishOutofWater — 61
19) Good luck to Haas - it would be delicious to see by Wee Mama — 61
20) I agree with RedState, more abortion talk, please! by ktowntennesseedem — 60
21) Is good news by lunachickie — 60
22) At first, what was amazing to me by LeftHandedMan — 58
23) Aha! "Truthful" isn't in the Scout Oath! by raboof — 58
24) Sweet Dreamz Are Made Of This... by leonard145b — 57
25) Personal injury lawyers will often by Crashing Vor — 57
26) LOL - ya git's a very rare 3 Smiley award by laserhaas — 55
27) With this logic by claytonben — 54
28) DELETE MY F*ING NIKE NEW BALANCE H377S, KOS! by annieli — 54
29) It's Mr. Haas Himself by bink — 54
30) "It's tough to beat Santa Claus." by BenderRodriguez — 53
For an explanation of How Top Mojo Works, see
mik
's
FAQing Top Mojo
TOP PHOTOS,October 19, 2013: Enjoy jotter's wonderful PictureQuilt below. Just click on the picture and it will magically take you to the comment that features that photo. Have fun, Kossacks!