Because I HAVE a good meta diary in my draft file that I'll use on the 18th that I just don't have time to complete today (that's a spur to get me to GRADE at home) and because I paid sufficient attention to my contribution to the Newtown blogathon (if you haven't been there already . . .), something less fraught with meaning. I don't have it credited properly, but it's by Stephan Pastis and it's one of his Sunday strips for the comic, Pearls before Swine. It's the image that I use to end any of my classes that end in the present.
But First, A Word From Our Sponsor:
Top Comments recognizes the previous day's Top Mojo and strives to promote each day's outstanding comments through nominations made by Kossacks like you. Please send comments (before 9:30pm ET) by email to topcomments@gmail.com or by our KosMail message board. Just click on the Spinning Top™ to make a submission. Look for the Spinning Top™ to pop up in diaries posts around Daily Kos.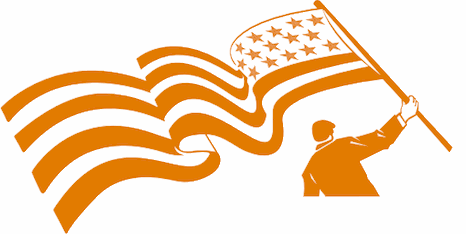 Make sure that you include the direct link to the comment (the URL), which is available by clicking on that comment's date/time. Please let us know your Daily Kos user name if you use email so we can credit you properly. If you send a writeup with the link, we can include that as well. The diarist poster reserves the right to edit all content.
Please come in. You're invited to make yourself at home! Join us beneath the doodle...
Here he is with all his characters:
And this is the image on the slide:
Is this not indeed how we live these days?
And now for the stuff that makes this Top Comments:

TOP COMMENTS, December 14, 2013: Thanks to tonight's Top Comments contributors! Let us hear from YOU when you find that proficient comment.
From JayRaye:
In the submitter's words, "I admit to being a less than perfect person, and, therefore, I enjoyed this comment, as modified by the reply below it, very much." These are from kos's Saturday nutpick-a-palooza diary.
From
Superskepticalman
:
In LefthandedMan's diary about the continuing use of drones which he ties into the Newtown anniversary, lotlizard made a spot-on ideal comment.
From
Youffraita
:
Here's the backstory: broths did an Itzl Alert diary with fun food facts that included a list of Jell-O Gelatin [can you tell your diarist worked on the product line as a youth?] flavors that flopped: celery, coffee, cola, apple, and chocolate. jwinIL14 picks up the Jell-O mold and Pluto runs away with it here and here. Lots more in this terrific comment thread.
From
your fardrait diarist
:
Steveningen's diary about poor Megyn Kelly's Fox-pology in which she just digs the hole deeper, the whole comment thread could conceivably have been included, but I'd like to honor the contributions made by lineatus, by pat of butter in a sea of grits and by alguien.
TOP MOJO, December 13, 2013
(excluding Tip Jars and first comments):
1) Issa has shown a penchant for by TomP — 155
2) I'm a lurker in Ojibwa's diaries by sap — 143
3) Ojibwa has played a MAJOR role at Daily Kos of by navajo — 119
4) Thank you for bringing it, Ojibwa, by Sybil Liberty — 112
5) . by Heavy Mettle — 102
6) ... by BOHICA — 94
7) Issa will just put the printout of sensitive code by sunbro — 92
8) Christie is imploding by NYFM — 89
9) I saw part of this interview. by irishwitch — 87
10) Bicuspid by Land of Enchantment — 87
11) It's their latest "kill the ACA" tactic. by CJB2012 — 86
12) I have a copy of the source code by phenry — 85
13) Whose side are you on? by jpmassar — 83
14) Blessing the quilts has always been by Ojibwa — 82
15) Migwitch by Ojibwa — 81
16) Many experts say stiff jail time cures affluenza. by Mayfly — 79
17) New favorite comment from NJ.com story: by NYFM — 78
18) Add my name to the list n/t by peterfallow — 74
19) And, Issa will leak the Personal Info just so! by NM Ray — 74
20) Ojibwa by riverlover — 74
21) Yes, good for us. :-) by Aji — 74
22) Historical Atlas of the Ancient World 4M - 500 BCE by gammarock — 72
23) thanking for thousands of cultural/years knowledge by renzo capetti — 71
24) well, here's what I wrote: by BlackSheep1 — 71
25) Having been there, I can understand the by Lorikeet — 71
26) Ditto by Mr Robert — 69
27) The Democrat's new slogan for 2014 by TJ — 68
28) What's going to kill Christie is talking w/Cuomo by chrississippi — 68
29) He's saying what the American Right want to say. by ApostleOfCarlin — 67
30) Thanks, Ojibwa... by dougymi — 67
For an explanation of How Top Mojo Works, see
mik
's
FAQing Top Mojo
TOP PHOTOS, December 13, 2013: Enjoy jotter's wonderful PictureQuilt below. Just click on the picture and it will magically take you to the comment that features that photo. Have fun, Kossacks!