But First, A Word From Our Sponsor:
Top Comments recognizes the previous day's Top Mojo and strives to promote each day's outstanding comments through nominations made by Kossacks like you. Please send comments (before 9:30pm ET) by email to topcomments@gmail.com or by our KosMail message board. Just click on the Spinning Top™ to make a submission. Look for the Spinning Top™ to pop up in diaries posts around Daily Kos.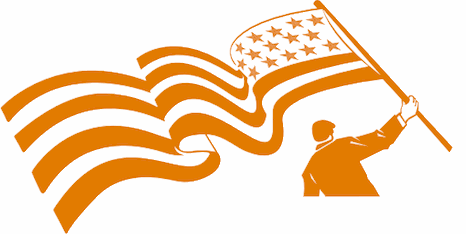 Make sure that you include the direct link to the comment (the URL), which is available by clicking on that comment's date/time. Please let us know your Daily Kos user name if you use email so we can credit you properly. If you send a writeup with the link, we can include that as well. The diarist poster reserves the right to edit all content.
Please come in. You're invited to make yourself at home! Join us beneath the doodle...
I'm trying to remember when exactly it was, but it was either just before the Christmas of 1988 or 1989 when our friend Tim gave Craig and me tickets to a show called A Tuna Christmas. We had never heard of it. The only thing he would tell us about the play was that he guaranteed that we would love it and that we would be having drinks afterwards with the cast.
The auditorium lights went down and the stage lights came up to a bare bones set. For the next hour and a half my then-partner Craig and I laughed until we cried as dozens of endearing characters brought Tuna, the third smallest town in Texas, to life. The remarkable thing about the play was that all of these men, women and children were portrayed by just two men, Jaston Williams and Joe Sears.
Along with a third writer and their director, Ed Howard, Williams and Sears had created a hit with their first play, Greater Tuna. Starting as a series of skits performed in venues around Austin, the writers grew their characters and the debut performance of the full play took place on culturally booming 6th street in Austin Texas during the Fall of 1981. By the time I saw their performance of A Tuna Christmas in San Francisco, they had parlayed their series into four separate plays which also included Red, White and Tuna and Tuna Does Vegas.
The characters created by Howard, Williams and Sears vary between butter-wouldn't-melt-in-their-mouth charming, overtly bigoted, unquestioningly and fervently Christian, 2nd Amendment worshiping thoroughly rural Texans.
Although bitingly satirical and stereotypical, the characters are written in a way that even though you may deeply disagree with their world view, you are able to relate to and laugh at the insight they provide.
From the weapons fetishist, Didi Snavely who runs the local used weapons store to Elmer Watkins, head of the local chapter of the KKK, dedicated to making the town safe "for the right kind of people" to Vera Carp, the town busy-body and vice president of the Smut-Snatchers of the New Order, the people of Tuna Texas are all perfectly imagined.
Warning: this clip contains a double-play on an offensive word for female genitalia some may find offensive.

In a 2013 interview with Joe Sears in Tulsa Oklahoma, he shares the activism of the body of work beautifully. I'm snipping a highlight to transcribe, but do watch the entire thing. It will give you hope for change even in the most deeply red pockets of our country.
Texans love to laugh at themselves. They don't mind. And I think Oklahoma is that way. I think everybody enjoys a good laugh. So we were in a really good element for people to be able to laugh at themselves. And so taking on the moral majority in the early 80s with comedy rather than placards and "Aren't you ugly" and "Aren't you non-moral" and "Aren't you all unmoral", we did it through comedy and satire and it worked. And the message got out even better.
As I mentioned, Craig and I had drinks with Jaston and Joe with our mutual friend Tim after their performance. Although the actors were both tired, we spent a fascinating evening with them as they reminisced over working together in Austin (Tim had been their make-up artist in the early years). Even though I doubt they would remember me, I'll never forget the night I did shots with Aunt Pearl and Vera Carp of Tuna Texas.
Now on to Tops!
TOP PHOTOS
January 17, 2014
Enjoy jotter's wonderful PictureQuilt™ below. Just click on the picture and it will magically take you to the comment that features that photo. Have fun, Kossacks!