Join me below the fold for a little rant and then in comments for some good Saturday night fun!
But First, A Word From Our Sponsor: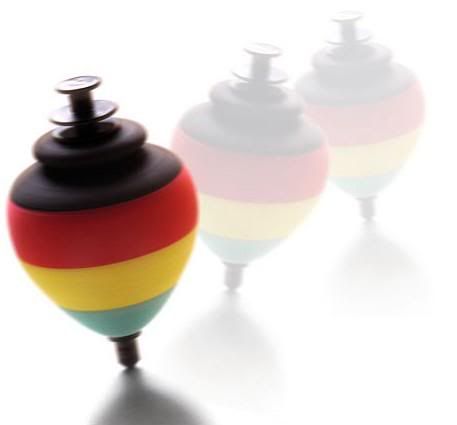 Top Comments recognizes the previous day's Top Mojo and strives to promote each day's outstanding comments through nominations made by Kossacks like you. Please send comments (before 9:30pm ET) by email to topcomments@gmail.com or by our KosMail message board. Just click on the Spinning Top™ to make a submission. Look for the Spinning Top™ to pop up in diaries posts around Daily Kos.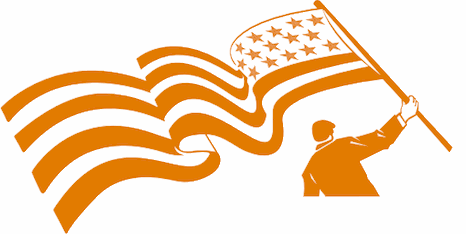 Make sure that you include the direct link to the comment (the URL), which is available by clicking on that comment's date/time. Please let us know your Daily Kos user name if you use email so we can credit you properly. If you send a writeup with the link, we can include that as well. The diarist poster reserves the right to edit all content.
Please come in. You're invited to make yourself at home! Join us beneath the doodle...
For those of you unfamiliar with Scott Lively, I will let the Southern Poverty Law Center fill you in on why he has more than earned a prominent spot on their hate group list. Although somewhat outdated (Scotty has been a busy boy), it gives you enough background to make you want to throw up in your mouth a little.

A veteran of the anti-gay movement, Lively has been actively propagandizing against LGBT people since the early 1990s, but he's perhaps best-known for co-writing the thoroughly discredited, Holocaust revisionist book The Pink Swastika: Homosexuality in the Nazi Party (1995), which claims that the Nazi party was full of gay men who, because of their "savagery," were able to carry out the Holocaust. In 2007, he co-founded the virulently anti-gay Watchmen on the Walls, an organization currently active more in Eastern Europe than the U.S. More recently, he got a new claim to fame when he presented his virulent views about homosexuality at a 2009 anti-gay conference in Uganda that is widely believed to have played a role in the drafting of Uganda's notorious "kill the gays" bill. Lively is president of Abiding Truth Ministries and director of Redemption Gate Mission Society, both currently based in Springfield, Mass.
Lively's attorney's are currently maneuvering for
an upcoming trial
brought by the U.S. Federal Court on behalf of the Ugandan LGBT advocacy group, Sexual Minorities Uganda. But that hasn't daunted this Super Bigot, nuh-uh. With his success in convincing Uganda that their gay people should all be in prison for the rest of their lives, he has
turned his beady eyes
toward a receptive Russia and other countries formerly under control of the Motherland.
Brian Fischer: Now, NBC talked a little bit about the situation in Russia and your connection. Did you have something to do with the shaping of that law, which I think is a very, very good law. Did you have something to do with that and what do you think will happen when the Olympics come to Russia next winter?

Scott Lively: Well, I believe I did have something to do with that. I mean not directly. I wasn't working with the government officials crafting it. But in my 50 city tour of the former Soviet Union in 2006 and 2007, that's what I was advocating for. That is what I was suggesting they ought to do, and I included that in my letter to the Russian people that I published in the very last city of the tour, which was St. Petersburg, and of course, St. Petersburg turns out to be the first city that adopted this law. So, and then several others did then the national government adopted it, they passed it unanimously in the national congress and then Putin signed it. So, uh, you know, I did indirectly assisted in that and it's one of the proudest achievements of my career.
Even as Scott Lively awaits Federal trial for his involvement in exporting hate to other countries, he has joined forces with other "loving" Christian groups who have a penchant for making gay people suffer beyond our borders. Yesterday, Lively held a press conference to announce that the who's who of American Fundamentalist haters have formed a new global "shit on the gays" group called, of course, the Coalition for Family Values.
The purpose of this press conference is to announce the formation of a new organization, the Coalition for Family Values, whose purpose is to unify and coordinate pro-family groups around the United States and the world to more effectively oppose the now global LGBT agenda. The coalition is being organized by Dr. Scott Lively of Defend the Family International, based in Springfield, Massachusetts, and Peter LaBarbera of Americans for Truth About Homosexuality, based in Naperville, Illinois, with the assistance of other existing pro-family groups in the U.S. and abroad. The first action of the coalition will be to issue a statement of support for the Russian pro-family laws of 2013 and 2014 and to urge other nations of the world to follow the Russian example.
However, the press conference did not go
quite as smoothly
as Lively had hoped. Two brave activists sat through all that ugly and patiently waited until after all the speeches had ended to make their presence known. Representing the
Spectrum Human Rights Alliance
, an organization dedicated to advancing international human rights, Ellen Sturtz and Slava Revin stood up and challenged Lively. I've made several unsuccessful attempts to fully transcribe the exchange, and just decided to scribe the money shots.
Scott Lively: Every time we come forward to speak the truth from our perspective, we are interrupted by homofascists! This is what we call homofascism. I would like to know if there is security. We rented this room.

And as Ellen Sturtz is being escorted from the room at the 2:00 mark:

Ellen Sturtz: I am, I swear to Scott, a Homofascist.
You know what, Ellen Sturtz, I am a Homofascist too. I stand with you. If these people want to brand us with this label for standing up against their lies and their hatred and their direct involvement with the brutality unleashed against us around the world, then I'm willing to embrace the word as the ultimate irony.
If they look in the mirror in the morning and see my face as the face of fascism because they can't even look at themselves, then we are winning.
If they pop a vein in the forehead because two activists dared to exercise free speech, something they are desperate to rid the world of, then I suggest the Homofascists have done an admirable job of exposing the hypocrisy.
If labeling us with this ironic word makes them feel as through they have an upper hand in this battle for our human rights makes them feel better about themselves then, by all means, call me a Homofascist.
The word only has traction with people who hate.
The rest of you can call me Steven.
Now on to the Tops!
TOP MOJO
February 21, 2014
(excluding Tip Jars and first comments)
Got mik!
1) Benghazi is like the birthed lie. by TomP — 133
2) Property values are the best way to win over by FishOutofWater — 118
3) Sadly, I think we have to keep calling him out by The grouch — 114
4) I'll take the high ground here and remind you that by River Rover — 106
5) Has the Automotive industry figured out by CwV — 106
6) Samson's fingers must by gchaucer2 — 101
7) In New Jersey, Room Works YOU! nt by stevemb — 101
8) Wowza - Plaintiffs are UAW AND Volkswagen! by ericlewis0 — 94
9) Oh yeah! by ypochris — 91
10) bravo UAW nt by BlueDragon — 89
11) Oh, seriously, they will, or at least try. by Mother Mags — 88
12) "Who Stole the People's Money" by gchaucer2 — 88
13) Isn't it telling by The grouch — 88
14) watch them pass a statute banning such signs by agnostic — 86
15) Go jogging with your Assault Rifle by LieparDestin — 85
16) I one-upped all of you! by Tackle — 84
17) My political activism by gchaucer2 — 82
18) calling bullshit on this.... by Statusquomustgo — 78
19) Thanks, middlegirl! by occupystephanie — 77
20) I sent Brewer a message stating that if by BluejayRN — 74
21) Here's the Video. Mean Cops suck everywhere. by FishOutofWater — 73
22) What a fool by Dallasdoc — 72
23) I think the reasonable response... by ht dave — 71
24) That's the ideology, but the reality by CwV — 70
25) That was Marmel's first reaction: by Crashing Vor — 68
26) Samson by Uncle Moji — 68
27) he's probably used to by anna shane — 65
28) It is pretty impressive. by Crashing Vor — 64
29) So, what he is saying by gchaucer2 — 64
30) I saw something similar in Brookline, Mass. by CIndyCasella — 62
TOP PHOTOS
February 21, 2014
Enjoy jotter's wonderful PictureQuilt™ below. Just click on the picture and it will magically take you to the comment that features that photo. Have fun, Kossacks!