According to the Dalai Lama there are two values that will help us attain greater happiness - warm heartedness and intelligence. I sort of think of these, or translate these, as compassion and mindfulness. Ali Zaslav, of HuffPost, writes The Dalai Lama Offers His Secret To Happiness (VIDEO), and describes an interview with His Holiness the Dalai Lama by Willow Bay for HuffPost Live about happiness, mindfulness, and success.
His Holiness, The Dalai Lama
The Dalai Lama's secret to happi there are two things you need:

"One, warm heartedness. That brings inner strength, more self confidence. That reduces fear, that reduces suspicion. So we need friendship, friendship entirely based on trust. So that's one thing. Then in order to pay more attention to these things, you see, we must use our intelligence in order to know the reality more holistically. So a combination of warm heartedness and sharp intelligence. Combine these two things, then your life becomes more healthier, more wiser."
Joe Loizzo, the director of the Nalanda Institute for Contemplative Science, broke down the Dalai Lama's advice.

"Really what he's saying is the challenge of being a good human being, a healthy happy human being hasn't changed given all the technology and given all the wealth we have," Loizzo told host Alyona Minkovski. "That's why these contemplative traditions are so needed now and why the traditions like the Dalai Lama's preserve the low-tech science on how to develop these qualities are so vital to our survival and happiness."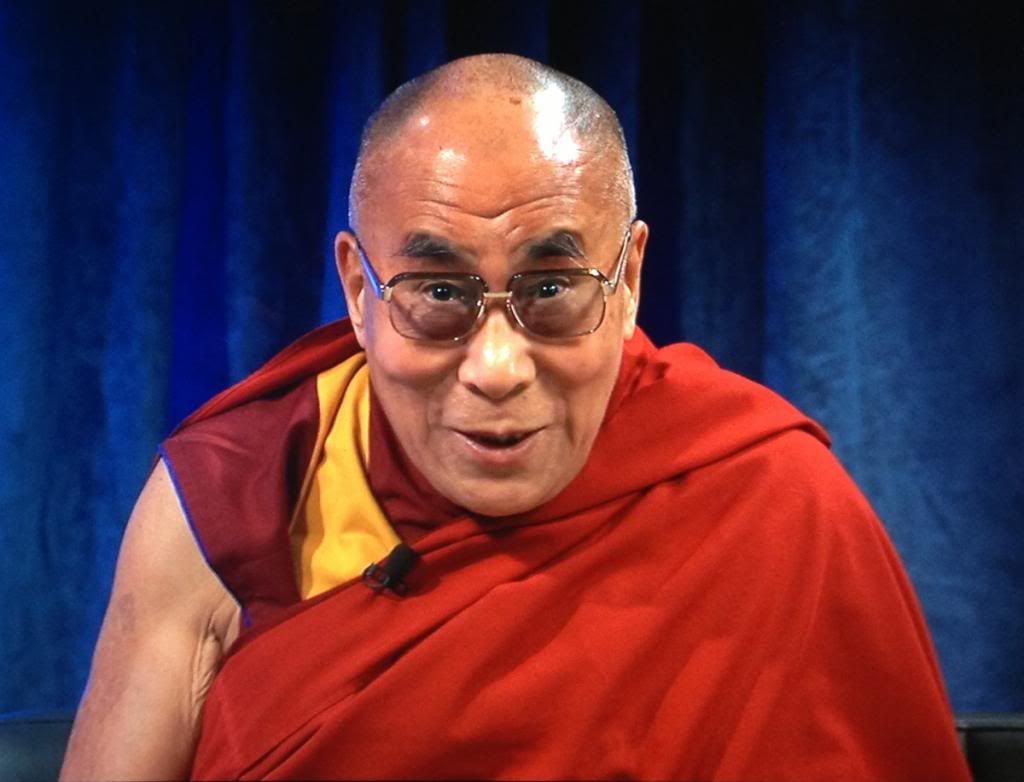 Here's a list of suggestions from the Dalai Lama in a list.


At the turn of this century, the Dalai Lama issued the following eighteen rules for living. 12 years on, we thought that 2012 was a great time to revisit these timeless points.

1. Take into account that great love and great achievements involve great risk.
2. When you lose, don't lose the lesson
3. Follow the three Rs: 1. Respect for self 2. Respect for others 3. Responsibility for all your actions.
4. Remember that not getting what you want is sometimes a wonderful stroke of luck.
5. Learn the rules so you know how to break them properly.
6. Don't let a little dispute injure a great friendship.
7. When you realize you've made a mistake, take immediate steps to correct it.
8. Spend some time alone every day.
9. Open your arms to change, but don't let go of your values.
10. Remember that silence is sometimes the best answer.
11. Live a good, honourable life. Then when you get older and think back, you'll be able to enjoy it a second time.
12. A loving atmosphere in your home is the foundation for your life.
13. In disagreements with loved ones, deal only with the current situation. Don't bring up the past.
14. Share your knowledge. It's a way to achieve immortality.
15. Be gentle with the earth.
16. Once a year, go someplace you've never been before.
17. Remember that the best relationship is one in which your love for each other exceeds your need for each other.
18. Judge your success by what you had to give up in order to get it.

Once you get past an advertisement you will see an interview with The Dalai Lama

Have a great day!
12:15 PM PT: The issue of how to properly spell the Dalai Lama's name has come up, in a separate comment, with one person saying it is "Dali" not "Dalai" and another saying it is "Llama" not "Lama."
I've double checked many sources including his official website, which spells it the way I have here, and which is how a hundred or so western newspapers spell it.
Welcome to the official website of the Office of His Holiness the 14th Dalai Lama. His Holiness is the spiritual leader of the Tibetan people. He frequently states that his life is guided by three major commitments: the promotion of basic human values or secular ethics in the interest of human happiness, the fostering of inter-religious harmony and the preservation of Tibet's Buddhist culture, a culture of peace and non-violence.