But First, A Word From Our Sponsor: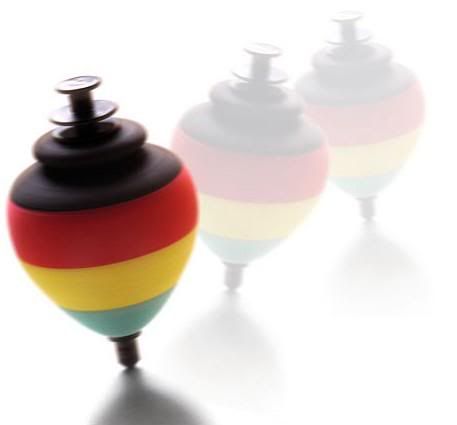 Top Comments recognizes the previous day's Top Mojo and strives to promote each day's outstanding comments through nominations made by Kossacks like you. Please send comments (before 9:30pm ET) by email to topcomments@gmail.com or by our KosMail message board.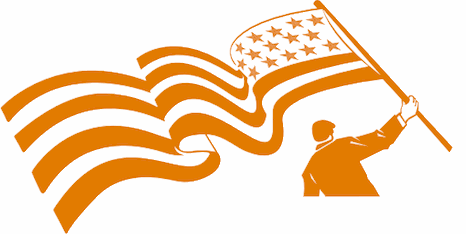 Make sure that you include the direct link to the comment (the URL), which is available by clicking on that comment's date/time. Please let us know your Daily Kos user name if you use email so we can credit you properly. If you send a writeup with the link, we can include that as well. The diarist poster reserves the right to edit all content.
Please come in. You're invited to make yourself at home! Join us beneath the doodle...
Although the United States v. Windsor ruling didn't decide the issue of marriage equality once and for all, it dealt our opponents a fatal blow. They will deny to your face that their total loss is inevitable, however only the most seriously deluded among them fail to recognize that they are just biding their time for the endgame.
Since gay rights first began to be a socially political issue in this country, one tried and true tactic religious conservatives have employed is to successfully label us deviants. We were stalkers, killers, pederasts forcing ourselves on your children. Painting us with broad strokes of word imagery, they associated us with any wicked adjective they could muster to portray us as intrinsically evil.
As the decades rolled by, our truth would be the only weapon we would need to overthrow the lies and culture of hate that had been built to oppress us. Brave men and women began to speak up and reasonable people slowly began to hear us and realize how deeply they had been deceived. The very people calling themselves decent upstanding citizens were, whether they realized it or not, perpetrating deadly serious character assassination against countless innocent people. This bigoted charade has been exposed now and it is taking a remarkably short period of time for our rights as equal citizens of this country to finally be recognized. For most of us the country is moving on. For others, not so much.
The ones who haven't gotten past it and probably never will have long employed the practice of building negative word associations around people like me. By lumping LGBT people in with words such as incest, pederast, bestiality, pervert, sick, adulterer, sinner and so on, they have to do little else to claim that we are monsters. It has been effective and it is a weapon the bigot is loath to surrender. Let's use Dr. Ben Carson as the perfect example. Here he is in a March 27th, 2013 appearance on Fox News.
Sean Hannity: Last question. We have the issue of the Supreme Court dealing with two issues involving gay marriage. I've asked you a lot of questions. I've never asked you that. What are your thoughts?

Ben Carson: Well, my thoughts are that marriage is between a man and a woman. It's a well-established, fundamental pillar of society and no group, be they gays, be they NAMBLA, be they people who believe in bestiality. It doesn't matter what they are. They don't get to change the definition.

So, it's not something that's against gays. It's against anybody who wants to come along and change the fundamental definitions of pillars of society. It has significant ramifications.

Hannity: You know it is interesting. It was Justice Sotomayor brought up the issue of polygamy and incest. Where does the definition stop? And I guess we'll be debating it for the weeks and months to come.

Carson: Absolutely.
For those of you who may be unfamiliar with NAMBLA, that stands for the North American Man/Boy Love Association, a thoroughly shunned group and one to which they like to imagine all gay men pay membership dues. There was no ambiguity in what Dr. Carson was trying to accomplish here and he was soundly and rightly criticized for it. He took so much heat that he was backed into a corner and was forced to issue a
nopology
. His bullshit response merely served to throw more gas on the fire. In full on damage-control mode he then sent
an apology
to his former employer, John Hopkins University.
As you know, I have been in the national news quite a bit recently and my 36 year association with Johns Hopkins has unfortunately dragged our institution into the spotlight as well. I am sorry for any embarrassment this has caused," wrote Carson, who is the director of pediatric neurosurgery at Johns Hopkins Hospital. "But what really saddens me is that my poorly chosen words caused pain for some members of our community and for that I offer a most sincere and heartfelt apology. Hurting others is diametrically opposed to who I am and what I believe.
Bear in mind, this apology was just issued this past April. Clearly ruing the day he ever appeared even marginally contrite, Carson appeared at CPAC today and
gave 'em hell
. Drawing wild applause, he made it clear that the only reason he ever lied and said he was sorry was because the PC Police were a little too hot on his tail. Now that he's given us the slip, the time has come to gloat at his daring escape from our wailing hybrid cop cars and declare us dummies.
I will continue to defy the PC police who have tried, in many cases, to shut me up. You know, I actually find them pretty amusing, you know. I mean, I still believe that marriage is between a man and a woman. You know, because I happened to mention that nobody gets to change the definition of marriage, and mentioned some other categories, they said "Carson said that gay marriage and bestiality are the same thing."

Well, that's preposterous. Of course they're not the same thing. Anybody who believes that is a dummy. But anybody who believes somebody who says that somebody said that is a dummy. You know, that's the problem, okay? And then, of course gay people should have the same rights as everyone else. But they don't get extra rights. They don't get to redefine marriage.
I may not be all smart and stuff like Ben, but I'm clear-headed enough to see that he is losing handily in the court of public opinion and at the court of law. Ben and his fellow bigots can just continue to believe that vilely denigrating my community in an attempt to deny us our equal rights is a winning strategy. We only hope that they don't wake up quickly enough to realize just how spectacularly this has backfired on all of them.
Dummies.
Now on to Tops!
TOP PHOTOS
March 7, 2014
Enjoy jotter's wonderful PictureQuilt™ below. Just click on the picture and it will magically take you to the comment that features that photo. Have fun, Kossacks!