A picture is worth a thousand words. How often have we heard it? How often have we seen it confirmed?
When working with graphics, I use a popular, commercially available graphics program. It allows the resizing of graphics to fit in a blog, it allows cropping, all the things needed to make graphics palatable in blog use. Not too big, not too demanding in bandwidth terms. It is fun. The options are ultimately infinite. Colors can be changed, influenced, tweaked. Contrast can be edited, shades, shading.
(The software I use is not important, I'm not trying to sell anything. Rudimentary tools are available for uploaded graphics at most of the popular image hosting sites. The capabilities, in varying implementations, are commonly available.)
More below! But, first, a word from our sponsor ...
Top Comments recognizes the previous day's Top Mojo and strives to promote each day's outstanding comments through nominations made by Kossacks like you. Please send comments (before 9:30pm ET) by email to topcomments@gmail.com or by our KosMail message board. Just click on the Spinning Top to make a submission. Look for the Spinning Top to pop up in diaries around Daily Kos.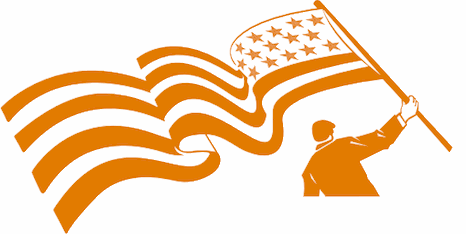 Make sure that you include the direct link to the comment (the URL), which is available by clicking on that comment's date/time. Please let us know your Daily Kos user name if you use email so we can credit you properly. If you send a writeup with the link, we can include that as well. The diarist reserves the right to edit all content.
Please come in. You're invited to make yourself at home! Join us beneath the fleur de kos...
One of the best things about software editing tools is the control they give over how the edited graphic or picture will look. At least, I thought that until my latest project. I wanted to try to depict a specific political concept graphically, and, sadly, the project ran away from me, altogether. It just was not GOING to be controlled. ::sigh::
Yes, of course I factored in the whole 'personal ineptitude' thing, that perhaps my 'skills' with the software were not what I thought they might be from the other simple projects I have done before. Even so, the results are disappointing. And, in full disclosure, no matter how bad they make me look as a graphics artist and Top Comments diarist, I am owning them, and letting my mistakes show.
Also, deepest apologies to 'fans' of my subjects (not many on Daily Kos, I hope!). I know it does not accurately portray them, that it attempts to score cheap points with caricature, ridicule and mockery, but, I cannot pretend that I did not make this train wreck, so I'll just have to bear the consequences. And apologies to my Top Comments teammates, and our dear nightly visitors, without whom this would not exist.
Here is the rogues' gallery I have created. (Please bear with me.)

The Hon. Scott Walker


The Hon. Chris Christie


The Hon. Rand Paul


The Hon. Mitt Romney

Okay. Now you have seen them. What I HOPED to do was display what human beings might look like if their features were GERRYMANDERED in wholesale fashion, as voting districts are by Republicans in so many states. You can see from the examples I have chosen how I have done. For one thing, who would have guessed that the software would randomly SKEW all the faces in what I can only term as the 'Pinocchio effect?!!' Where all of their noses elongated so dramatically, and all in a (from their perspective) rightward direction, where lies naturally trend? I did not post pictures of other candidates I experimented with. However, I must say, the Pinocchio Effect, from the testing I have conducted, only works on Republican subjects. No trick I could perform could get the noses of Democrats to elongate like that. On the other hand, it did work the same on subjects like McCain and Bachmann, Rubio and Santorum, Nikki Haley and Mark Sanford. I couldn't get anything recognizable from Dubya at all. No part of his nose stayed within the confines of the graphic's tableaux. With Dick Cheney the cursor could not be placed on the picture without the software crashing, and eventually it began sending me sarcastic messages, to boot, like, cut it the fuck out, you know I'm not going to waste time with that guy. He's caricature enough already.
The other anomaly was, no matter what I did, nothing would allow Romney's hair to become mussed. I've had to conclude that his head hair is simply ungerrymanderable. And that that's probably why he failed to become president: his hair was (and IS!) more important to him than the country. Weird.
As badly as I have done, however, I hope it is clear how UNNATURAL gerrymandering is - done with faces OR political districts - how against the laws of nature (and DEMOCRACY!!!) it is. And how eradicating it nationwide, along with the electoral college and Citizens United, should be one of our highest priorities when the next Democratic administration begins in 2016.
On to tonight's comments! Formatted and collated and prepared by brillig!
---
Brillig's ObDisclaimer:
The decision to publish each nomination lies with the evening's Diarist and/or Comment Formatter. My evenings at the helm, I try reeeeallllyy hard to publish everything
without
regard to content. I really do, even when I disagree personally with any given nomination. "TopCommentness" lies in the eyes of the nominator and of you, the reader - I leave the decision to you. I do
not
publish self-nominations (ie your own comments) and if I ruled the world, we'd all build community, supporting and uplifting instead of tearing our fellow Kossacks down.
From brillig:

Dartagnan brings us some of the Facebook commentary mentioned in boran2's lovely diary Backfire: Ted Cruz Obamacare Facebook Poll.
From cskendrick:

Ever wonder why libertarians, of all people, are so cool with corporatism? Dallasdoc nails it.

And Onomastic sums up the concrete risks of letting men who date, I mean, abuse their own three year olds back out in public.
From Ed Tracey:

In the diary by the intrepid Brainwrap - who has done yeoman service in keeping us informed on ACA sign ups - about his turning down an offer to appear on FOX -in wondering if an opportunity was lost, ybruti has a rather apt comparison to going on such an ambush-style program.
CS in AZ flagged this comment by Lonely Texan.

kalmoth flagged this comment by Rich in PA.

penelope pnortney flagged this comment by DonnaFaye
From BeninSC:


Flagged by Fiona West and Onomastic, this comment by TheHalfrican is an ACA win.

Flagged by gchaucer2 and Wordsinthewind, this comment by slksfca crossposts a terrific picture by George Takei!
Top Mojo for yesterday, March 30th, first comments and tip jars excluded. Thank you mik for the mojo magic! For those of you interested in How Top Mojo Works, please see his diary FAQing Top Mojo.

1) Justice is blind by Horace Boothroyd III — 137
2) Such compassion for the RIGHT sort of people. by Richard Lyon — 118
3) we don't all by PJEvans — 109
4) Teaching Tolerance by Denise Oliver Velez — 91
5) And tablets are a step backwards in so many ways by ontheleftcoast — 90
6) "I moved left just by standing still," Bill Moyers by bobswern — 84
7) It's actually worse than you think.... by Tackle — 84
8) I really am excited to find smaller, independent by Leslie Salzillo — 83
9) I lost my doggie yesterday by eco2geek — 79
10) Oh Hai Whoknu! Sekritarmy Innovations... by leonard145b — 77
11) The question that has not been asked - "Did you by marty marty — 75
12) Mine comes with gps by kerflooey — 73
13) The irony of the party of ancient, fossilized by ontheleftcoast — 68
14) Among the basic logical contradictions . . . by therealcervantes — 67
15) Selfish and clueless by Dallasdoc — 66
16) So who does fare well in prison by The Sheeping of America — 66
17) LOl!!! by leonard145b — 64
18) #sekritarmy ships out for maneuvers soon. by jwinIL14 — 64
19) I got an iPad last year by Dallasdoc — 63
20) They've been really successful with the lie by Tara the Antisocial Social Worker — 62
21) Shaw Carpets by edg — 61
22) You know what, gooder, at this point in by Onomastic — 60
23) Oh Hai Kossacks! Sekritarmy Noah's Ark Backstory: by leonard145b — 60
24) high speed trading screws everybody by pretending by nuclear winter solstice — 58
25) jpmassar by Knucklehead — 58
26) The problem with that argument by anon004 — 57
27) Sekritarmy can party now that the herd is in by kerflooey — 57
28) I haven't really thought about that combo. by Pluto — 57
29) With this story, 60 Minutes redeems themselves... by itzik shpitzik — 56
30) Sekritarmy sekrits of behavior by arizonablue — 56
31) And with the grace period for those who begin the by zenbassoon — 56
Top
Pictures
for yesterday, March 30th. Click any image to be taken to the full comment. Thank you
jotter
for the image magic!