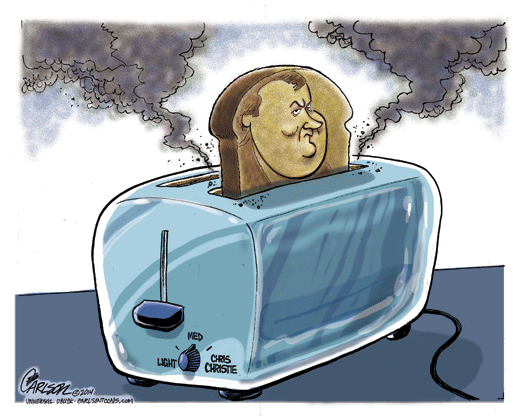 The Star Ledger Editorial Board, of New Jersey, blasts Governor Chris Christie for using taxpayer funded state employees for political purposes in Chris Christie's taxpayer-funded political operatives: Editorial
Noting that the governor's office is not supposed to be used for political purposes, the Star Ledger lists many proven examples of Christie's staff doing so and says of Governor Christie:
Take his free-wheeling use of the "intergovernmental affairs unit" in his taxpayer-funded governor's office. There, state staffers worked closely with Christie's campaign crew to aggressively court endorsements from Hoboken Mayor Dawn Zimmer and Fort Lee Mayor Mark Sokolich, Matt Katz of WNYC radio reported.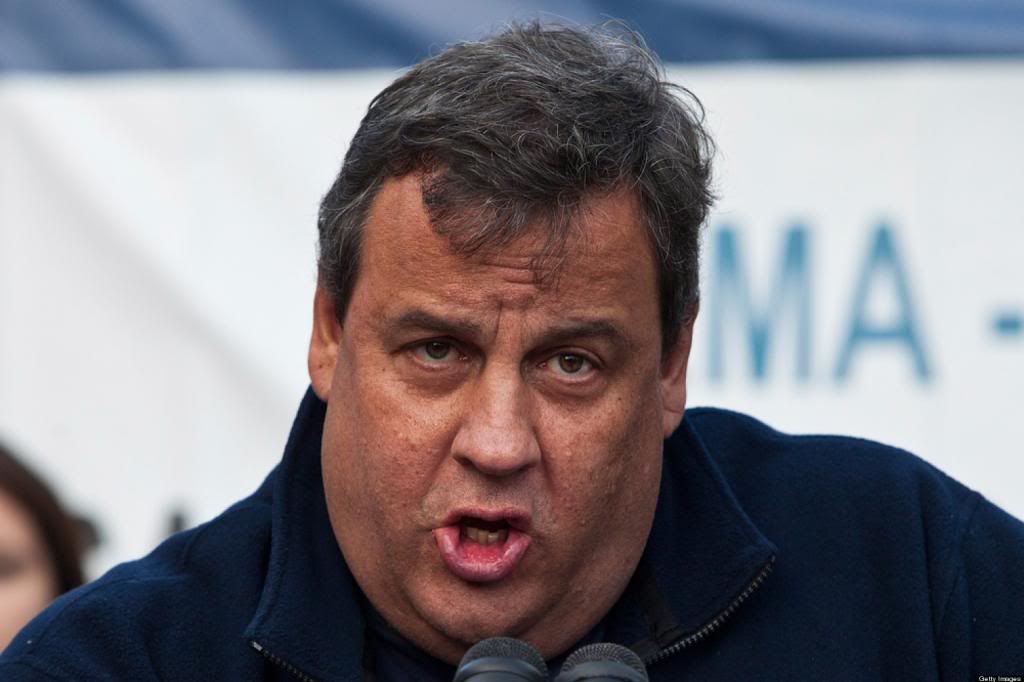 The Star-Ledger points out that the list 21 Democratic Mayors targeted for endorsement were sent to Christie's intergovernmental affairs unit, a taxpayer funded state office, and the attempts to recruit these mayors to endorse Governor Christie election campaign was executed state employees in the governor's office apparently on government time. The Star-Ledger doesn't bring this up, but aren't there state laws about this?

They wooed these mayors at lunch or with coveted access to state officials, according to documents from Christie's internal Bridgegate investigation, reviewed by WNYC. And when both ultimately failed to endorse Christie, the political retribution came from the governor's office, too.

The way the intergovernmental affairs unit reportedly operated under Christie "shocked" its former director under Gov. Jon Corzine, Braxton Plummer, who says there used to be clear rules for government workers who volunteered on the campaign — such as forbidding them to do so during working hours.

The Star-Ledger asks if Christie's staff overstepped the rules of campaigning from the office of the governor to this extent should we be surprised if they abused their taxpayer funded state position to "reward his friends and punish his enemies, too?
Even Christie kissing Adelson's ass in public was not enough to win his endorsement, not Christie look like an ..... ass-kisser
Here's a link to an earlier post I did on Christie. Sheldon's Adelson confidant Mort Klein says he doesn't believe Sheldon will endorse Christie for the 2016 presidential nomination due to Christie's "insensitive remarks calling the West bank the Occupied Territories. Also this post contains descriptions of an article on the grand jury empanels by U.S. Attorney Paul Fishman on Friday and Drewniak's testimony before it.
Sheldon Adelson confidant, Klein, says Adelson won't endorse Christie after "Occupied Territories" remark. This makes Christie look ineffective, naive and in over his head in foreign policy, and now he has permanent brown Adelson poo stain on his nose. Former Governor Ed Rendell commented on over the weekend, that Christie is now irrelevant for 2016, the question is will he be able to finish his term. U.S. Attorney added 7 more prosecutors to his team bringing the total to 10.


It's been a lonely day in terms of reader response. I'm more suspicious than ever that our Mobile app readers can not easily reach the Recent Dairy list put are being sent to the Community list when they select Recent. And, Rserven tells me she is been having trouble with her Ipad's Rec button, which bounces her off. So anyone willing to throw this lonely hound dog a bone will be greatly appreciated. My posts have been languishing in a stark and dry desert of isolation all afternoon.
Thankfully, as the evening hours approach, we can already hear the cheerful laughter and playful banter of our favor nighttime oases wafting in from horizon. I hope I can last that long and limp in for relief. How lucky we are that I am not the more melodramatic variety of hound Dogs who would be complaining a lot more about what a brutal day I endured out here in this blistering daytime desert.
OND, Top Comments, Night Owls, Kitchen Kibitzen, Ek Hornbeck Venthole and dozens of other wonderful places where one can get dozens of comment tips, and friendly comments just for dropping by and saying hello. Oh, am feeling a warm happy feeling coming over me already. Cheers fellow night Kossacks I will seen you soon. Please get out extra Aloe Vera as I have sun burn from going out to long in the blazing sunlight. It seems as if I will never learn.
5:18 PM PT: New and improved 2nd draft, with pictures, and now with 30% more snark. Coffee is sinking in and important major regions of my brain are turning on.