I have several small stories for you today in the spirit of the "drip, drip, drips," continuing to add up as bad news for Christ Christie. As my new fish cartoon illustrates lots of little fish can gang up together to bring down a big fish. Or, at least scare the stew right out of him. Bwa, ha, ha.
Chris Christie's latest excuse for Sandy delays is pure chutzpah: Editorial
I'm beginning to suspect the folks at the Star-Ledger have taken to an unfavorable opinion of Governor Chris Christie. This may be the 30th day in a row the Ledger publishes a scathing editorial ripping Christie for shortcomings. Today's indignation focuses on Christies "shifting" and "galling" excuses" for his delays in distributing Hurricane Sandy aid, which turns out, according to Christie's latest story is due to the fact "he was so busy helping the poor."
Yes, friends, in between anointing oil on lepers, and visiting with Mother Therasa, and praying with the pope, Governor Christie has been so busy tending to the needs of the poor, that he just hasn't had time to dole out any of the hundreds of millions of dollars of federal aid money collecting dust in state coffers. Now aren't you Sandy victims embarrassed for complaining, you ungrateful whiners! Didn't he give you FEMA trailers? Oh, those never arrived either? Oh well. (Snark alert! Yes, I'm required to put these on so you don't get confused, (Double snark alert! Complain to management not me!)
Back to snake oil Christie, who said last week, with extra sincerity,

"I made the decision early on that getting money to the people who need it the most was more important than getting it out as fast as possible," he said last week.

This is the same governor who vetoed a minimum wage increase, effectively hiked taxes on the working poor by scaling back the earned-income tax credit and tried to raid huge sums of money intended for affordable housing.

The Ledger reminds us Christie has not been a champion of the underprivileged, and that his original plan had to be restructured because it "shortchanged the lowest-income renters and public housing' tenants.
Then the S-L busts Christie's misleading claim that 70 percent of Sandy aid is going "low and moderate-income families."

That refers to the housing programs. But when you factor in all Sandy programs — including infrastructure, small business and aid to local governments — the state has actually spent just 40 percent, according to its most recent report to the feds at the end of 2013.

The Ledger say the federal requiremnt is 50%.

And how does this explain the delays? Income verification is something the state knew it had to do, that any competent contractor working with federal funds needs to do. It doesn't take nine months — since the close of grant applications in July — to do it right.
The S-L closes in disgust saying the Governor makes no mention of is incompetent contractor his administration hired, failed to supervise, and then fired. or his refusal to send top Sandy officials to the many legislative hearings on the process.
What I don't understand is why is the Star-Ledger is going to be indignant and critical of Christie they don't do this in a professional manner. Really, this is the best they can do to be indignantly sarcastic about Christie? That his 40% is 10% under 50% federal requirements?
Let's show them how we do it here at Daily Kos.
Hey Christie! How about paying some attention to the New Jersey voters whose homes were demolished by Sandy and who are waiting for the federal relief President Obama sent last year while you've been waltzing around the country, sneaking in back doors raising money for the RPA, which you thought, and may still think you can use for your 2016 presidential campaign.

Could it be that Christie hasn't had time to properly manage Sandy funds because he's been flying around the country raising money and kissing Sheldon Adelman's ass, not because he's been too busy helping the poor?
Hey, wait a minute, that wasn't the Pope's ring you were kissing, you flew all the way to Las Vegas to kiss Sheldon Adelman's ring... no wait it was Sheldon Adelman's ass, and then may have tripped over some poor people when you rushed back to change you "Occupied Territories" statement to the "Disputed Territories" like a scared lapdog because Adelman snapped his fingers. Say, that moment certainly displayed presidential dignity, demeanor, and character our nation could be proud of, and the whole world would respect and admire. Not! (Do I really have to put a snark tag on this one? Please! It's interrupting my flow state! Don't I qualify for a special Bob Johnson waiver yet after 9.5 years?)
Forget about it Christie! I mean, give it up man, it ain't going to happen, ever. Don't even think about it. Even if Bridgegate and Hoboken had never happened, and you are completely vindicated on Hoboken and angels came down from heaven and explained that your entire dozen top staff, as well as David Samson and four or so Port Authority appointees all conspired to make you look bad, you still will not be president because you disgraced yourself here. Remember, Christie, Gerald Ford self-destructed merely for saying Poland wasn't dominated by the Soviets. You fell over yourself to kiss Adelman's ass in front of the entire world! Game over. Forget about it.
Christie hasn't been tending to the poor, his been tending to the Republican Governor's Association fund raising in the delusional hope that is going to be his 2016 campaign funds. Which is more pathetic, his abandoning Sandy victims to fund raise, throwing his on team who tried to cover up his own thuggery under the bus, kissing Adelman's ass, looking town hall participants in the eye and lying about his knowledge of the GWB, making this pathetic excuse about being too busy to distribute Sandy funds because he is helping the poor, pretending to be a competent manager, not resigning so New Jersey can have a competent governor, or treating us like we are so stupid that he expects us to buy this kind of crap?
Why can't the Star-Ledger get to this level with a staff of about a dozen full time professional writers dedicated full time to this story for almost a year?
Maybe Daily Kos should offer internships to journalist from newspaper editorial writers from mainstream newspapers so they can practice ranting, raving, indignation, sarcastic, and self-righteous indignation. We can do that kind of thing on demand, without even working up a sweat.
I'm going to post this and then put up the other articles on an update because Zeta has been following me around in my Supreme Court and other posts "hounding" me about being lazy and not posting the many Christie stories yet. No, she's right. I admit it.
Christie appointed a new PA chairmen, the new subpoena people look like they will testify, and lots of stuff. Maybe others have already posted it. These are why I fetch us the little fish - big fish cartoon.
Drip, drip, drip
2:28 PM PT: Steve Kastenbaum and Ashlough, of CNN, witte< a href="http://politicalticker.blogs.cnn.com/2014/04/29/christie-nominates-new-port-authority-chair/>Christie nominates new Port Authority chair, reporting that former state attorney general John Degnan will be nominated to replace David Samson at the Port Authority.




His name has also surfaced around the scandal roiling Christie's administration over traffic jams at the foot of the George Washington Bridge. Federal prosecutors and state legislative investigators are looking at whether the gridlock caused by bridge access lane closures in Fort Lee were politically motivated.

"His charge from me is to do what he has always done in public life and that is to bring his best judgment without prejudice towards any conclusions, about where this agency needs to go in order to meet its challenges and to serve the toll payers of New York and New Jersey," Christie said.

Degnan served during the administration of former Gov. Brendan Byrne in the late 70s. He also ran for governor in 1981, but failed to win the Democratic nomination. In the private sector, he worked two decades for Chubb Corporation, an insurer, where he performed many roles and is now an adviser.

The governor has also called for reform at the agency.



Degnan must be approved by the state Senate and Port Authority board.
3:21 PM PT: Nabasha Bach of HuffPo Former New Jersey Lawmaker: Chris Christie's Bridgegate Exposes The Modern 'American Hustle'

Former New Jersey Assemblyman Louis Manzo (D) discussed his recently released book "Ruthless Ambition: The Rise and Fall of Chris Christie" with HuffPost Live on Tuesday.

Manzo had a notable run-in with Christie in 2009, when he was indicted by Christie, than a U.S. attorney, on corruption charges. (The charges were dropped by a federal judge.)

"He's buried the truth for so long, as I quote Emile Zola in the beginning of the book, is that you can only do that for so long, and eventually the truth will unearth itself," Manzo said.

Therefore, Bridgegate is "the beginning of the unearthing of all the truths ... [and] eventually someone will see these documents for what they are and want to go into this exploration."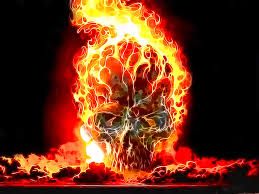 yes, this is the same Micheal Drewniak who said about his former friend David Wildstein, "I'd like to rip his eyes out, pour gasoline in the sockets, and light him up.
Christie says chief spokesman will testify before Bridgegate committee

Spokesman Michael Drewniak was one of four people subpoenaed for testimony before the committee. Former Christie Administration staffer Christina Renna, Port Authority Executive Director Patrick Foye and Port Authority Commissioner William "Pat" Schuber also were called.

"We've completely cooperated with any and all appropriate ongoing investigations and I assume that folks will continue to do that," Christie said. "We have not restricted any employees form cooperating in any way with appropriate investigations and as long as that continues we will continue to cooperate."

Schuber confirmed last week that he will testify and a spokesman for the Port Authority said Foye will appear before the committee as well. Renna's attorney, Henry Klingeman, also said his client would testify.

Renna and Schuber are scheduled to appear on May 6, and Drewniak on Foye on May 13.