Hospital-acquired infections (medical name: nosocomial infections) are a big problem and it's getting worse. 1 out of every 25 patients will get one. and because antibiotic resistance or the poor health of the infected patient, 10% of them will die as a result.
When you have a population of people who are already sick, feeble, recovering from surgery, and immune-compromised, it's like sending an invitation to a party to pathogens. Thanks to the abuse of antibiotics for herds and flocks of livestock and poultry, as well as unnecessary use in humans, many strains of bacteria are now resistant to antibiotics and some are impossible to treat.
With Medicare no longer paying for the additional hospital time and care required due to a hospital-acquired infection, it was only a matter of time before the health care industry took the problem more seriously and did something serious about it. Enter the germ killing robot.
But First, A Word From Our Sponsor:
Top Comments recognizes the previous day's Top Mojo and strives to promote each day's outstanding comments through nominations made by Kossacks like you. Please send comments (before 9:30pm ET) by email to topcomments@gmail.com or by our KosMail message board. Just click on the Spinning Top™ to make a submission. Look for the Spinning Top™ to pop up in diaries posts around Daily Kos.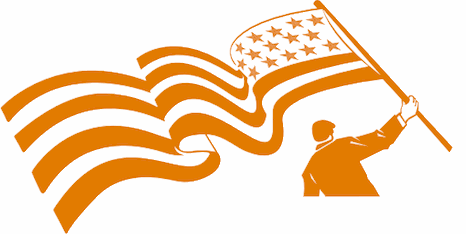 Make sure that you include the direct link to the comment (the URL), which is available by clicking on that comment's date/time. Please let us know your Daily Kos user name if you use email so we can credit you properly. If you send a writeup with the link, we can include that as well. The diarist poster reserves the right to edit all content.
Please come in. You're invited to make yourself at home! Join us beneath the doodle...
The video features the first of these germ killing robots in my area. They're already in use in many parts of the country.
The robot is wheeled in, turned on and left inside a room that's been already been manually cleaned and sanitized. Its job is to kill any remaining micro-organisms, including viruses. The ultraviolet light (UV-C rather than the more common UV-A and UV-B) pulses and destroys the cell walls of those organisms. The cycle takes 15 minutes to complete.
Humans shouldn't worry since a blanket of dead skin cells covers every inch of our bodies (no matter how much we exfoliate) preventing similar fatal results. However, UV light is a known cause of skin cancer, so the cycle start is automatically delayed to give the human operator time to exit the room. (An expert, eodell, who works with this techonology weighed in here in the comments with knowledge that what I read and posted here is simply not the facts. UVC light is problematic for human skin. I should have trusted my own professional judgment rather than the source. Please read the full, linked comment).
At a cost of $130,000, they're now used in cardiac cath labs, surgical suites, and intensive care units where many infections are acquired, but it's a matter of time before these units are trotted around behind hospital housekeepers for other areas. With Medicare no longer paying for the additional care for patients with a hospital-acquired infection, there's plenty of motivation to use these robots more widely. Hospitals, after all, have become Big Business with the "bottom line" and profits becoming much more important than they were in the past when most of them were charitable organizations or non-profits and nothing dooms profits more than uncompensated care.
While everyone is horrified about the so-called flesh eating bacteria (necrotizing fasciitis caused mainly by Aeromonas hydrophila or Streptococcus pyrogenes), Clostridium difficile is the bane of the health care industry. As bad as C. diff is, it gets worse because, like tetanus, it forms spores that can cause disease many years later (keep up on your tetanus shots, folks - one every 10 years).
Reliance on wearing latex gloves, cleaning techniques, sterilization of instruments and equipment, hand sanitizers, and hand washing hasn't been enough to stop the increase in hospital-acquired infections. With antibiotics inappropriately used, resistant superbugs are likely to increase in number and vigor.
I, for one, welcome out new Robot Germ Zapping Overlords.
Now on to the real reason you stopped by: Top Comments
.
How incredible is this? For an explanation of How Top Mojo Works, see mik's
FAQing Top Mojo
Top Pictures for yesterday. Click any image to be taken to the full comment. Thank you jotter for the awesome image magic!