Alan Schwar of the New York Times is shocked to discover that Thousands of Toddlers Are Medicated for A.D.H.D., Report Finds, Raising Worries

ATLANTA — More than 10,000 American toddlers 2 or 3 years old are being medicated for attention deficit hyperactivity disorder outside established pediatric guidelines, according to data presented on Friday by an official at the Centers for Disease Control and Prevention.

The report, which found that toddlers covered by Medicaid are particularly prone to be put on medication such as Ritalin and Adderall, is among the first efforts to gauge the diagnosis of A.D.H.D. in children below age 4. Doctors at the Georgia Mental Health Forum at the Carter Center in Atlanta, where the data was presented, as well as several outside experts strongly criticized the use of medication in so many children that young.

The American Academy of Pediatrics standard practice guidelines for A.D.H.D. do not even address the diagnosis in children 3 and younger — let alone the use of such stimulant medications, because their safety and effectiveness have barely been explored in that age group. "It's absolutely shocking, and it shouldn't be happening," said Anita Zervigon-Hakes, a children's mental health consultant to the Carter Center. "People are just feeling around in the dark. We obviously don't have our act together for little children."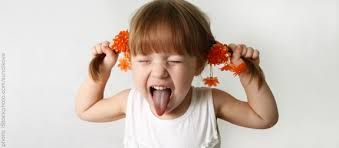 Alan Schwar also tells us that children below the age of 4 are supposed to be excluded from the guidelines for diagnosing A.D.H.D. because being hyperactive and impulsive are "developmentally appropriate for toddlers.
I am tempted to put a humor alert tag on this sentence, and then put another humor alert tag on this first humor alert tag, so people would realize that the first humor alert tag was just a way of saying WTH? But, essentially this sentence is a fancy way of saying that it is normal for children to act "childish." So when they do act childish we should not diagnose them with A.D.H.D. because their "symptoms," or in this case a better word might be "behavior," would be similar to the symptoms of A.D.H.D if they were a lot older.
So, what this article is telling us is that what you are about to read in he next block quotes is the kind of bizarre and distressing kind of conversation that has been happening in tens of thousands of pediatricians offices across America. I wrote this so please do not be concerned that I am exceeding fair use guidelines. I am putting it in block quotes to create the impression that I'm making great progress in my goal of becoming more succinct, and to make the post look cooler.
Warning Disturbing Blockquote, DB, and Disturbing Concepts, DC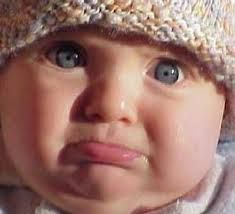 Mother: "Doctor, I'm concerned about my baby.

Docter: "Why, what seems to be the problem?"

Mom: "Well, he's immature, refuses to follow instructions, has poor impulse control, poops in his diapers, cries at all hours of the night, refuses to sleep on a proper schedule, is irritable, pulls the dogs tail, behaves in an undisciplined manner, and really, quite honestly Doctor, is a royal pain in the ass. If we had known he was going to be this much trouble we wouldn't have had him."

Doctor: "Umm, I see, ... well, here, try giving him some Adderall. It's expensive, so if your insurance doesn't cover it, I can write the prescription so they can substitute the generic, which is time-released dexedrine salts. Oddly enough, given in regular dosages over a long period of time they calm some babies down, so you might get some sleep.

Doctor "Just don't let any of your other kids get them because they can sell them on the street for $20 each and if they give them to any of their friends and those kids are black or poor, they could go to jail for 10 years just for possessing them."

Mom: "Oh, Thanks Doc, you are a Godsend, doc. Oh, and don't worry, we don't let our kids associate with "thoose" (sic) kinds of kids who use drugs. Thanks a million."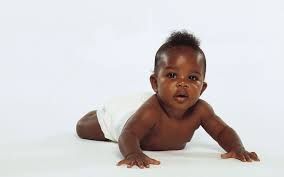 One Doctor suggest that when parents come into to doctors offices and day care workers complaining that their children were difficult to take care of, instead of giving them quick and easy pharmacological interventions, he suggest that doctors and social workers recommend parents provide "more structured environments for such children." You can imagine, however, the difficulty with this approach as it takes a lot more time, seems vague, and unsatisfactory, and appears suspiciously as if the doctor is giving the patient the brush off.
One 2006 study found that methylphenidate could ameliorate A.D.H.D-like symptoms in preschoolers, but most of the researcher in that study had "significant financial ties to pharmaceutical companies that made A.D.H.D. medications."
A Dr. Greenberg reflected, while some of these kids may have legitimate problems, he suspects some of these medications are being prescribed in a "knee-jerk reaction." He observes that depression and anxiety present with the same symptoms, and these stimulant class of medications used to treat A.D.H.D. will make those problems worse.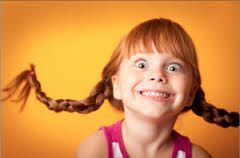 Another disturbing and unexplained finding of this study is that toddlers covered by Medicaid tend to be Medicated for A.D.H.D. far more often than those covered by private insurance.
Toddlers brains and psychologies are still developing at prodigious rates. All of these medications can have substantial physiological, neurological, and psychological side effects, most of which, a toddler would be unable to communicate about. I'm not a doctor but my opinion, for what it is worth, is we should be highly cautious about medicating children this young, especially without a health care system that can provide closer and more intimate monitoring.
My heart goes out to these little kids, their parents, and families. Let us hope we can develop better solutions for whatever is troubling them all. I should make clear that this article is discussing a problem of diagnosing toddlers for whom the diagnostic criteria for doing so do not exist. My own son has as form of A.D.H.D and has responded well to medication, and I know other parents for whom medication is a Godsend.
There are also cases, however, where a problem that presents as a child, turns out upon closer investigation, to be an emergent dynamic of the whole family as a system, or in some cases, even a problem with on of the parents, as might be the case if the parents are alcoholics are have some other problems.
My only point is that is may not be possible to adequately diagnose a toddler based on an office visit and it would seem to be a shame to start a child off on what could turn out to be a lifetime of medication on an incorrect diagnosis.
Are we seeing an example of a hammer looking to find a nail? Except in his case conking poor innocent children and their families on their heads. Surely we can do better than this as one of the richest nations on earth. Here is an example of how low austerity hawks like Representative Paul Ryan have taken our national pride, vision, and compassion. We can no longer even imagine recommending the kinds of family systems interventions any of us who have taken more than even a few graduate psychology courses know research would suggest should be tried before such extreme psycho-pharmaceulogical experiments are tried on toddlers.
6:47 AM PT: Thank you to the theKgirls fror bringing to my attention that the first version of this article contained a paragraph at the end that was poorly written an communicated my point incorrectly.
While intending to bring up the possibility that in some cases with these toddlers who are diagnosed with A.D.H.D. with one or a few visits to a doctors office and started on what may be a lifetime of medication, when in some cases the problem may reside in the parent, the sentence was so poorly written it could be interpreted to imply that all cases of A.D.H.D were possibly problems with the parents.
This was a terrible error for which I apologize for and know for sure is not true as my own son as a variation of A.D.H.D. for which he has taken Adderall for many years and it has helped him a great deal. One of our best friends, adopted two Russian children who have such severed A.D.H.D. and other developmental and psychiatric issues that they could not live outside of an institutional setting without medications with for some children are a Godsend.
When medical issues are correctly diagnosed and the right medication is prescribed, and the correct follow-up and monitoring is in place I am a strong supporter of proper medication.
Another example I would offer is Charlotte's Web, a low THC strain of Marijuana which turns out is high in a cannaboind that turns out to be the best anti-seizure control medication in existence. Children suffering from 200 to 300 seizures a day for which no other medications have worked have had the number of seizures drop to 1 or 2 per week, or even month. Some families have been so desperate to get this for their children they have become "marijuana refugees selling their houses, quitting their jobs and moving to Colorado so their children can get relief where this medication is legally available.
This is what changed Dr Sanjay Gupta's mind about legalization of medical marijuana. He is CNNs medical correspondent and a brain surgeon.