Thanks to rexxnyc for sending in a link to Jon Swaine, of The Guardian, who reports Chris Christie donor's property venture given $106m by state after law changed. Paterson's mayor, Jeffery Jones, is demanding an investigation, alleging a "sweetheart deal," because Jon Hanson is a close friend of Chris Christie and a long time donor to both Christie and the Republican Party. According to fillings he has given over $310,000 to Republican candidates and as finance chairman for Christie's 2009 and 2013 election campaign raised millions for Christie's election.

The venture, in one of the state's poorest cities, appears potentially lucrative for the friend, Jon Hanson, a wealthy real estate tycoon who headed the fundraising operations for Christie's election campaigns, chairs a policy commission for the governor, and is a longstanding Republican donor.

Under the plans, Hanson's real estate company will develop a hotel and an office building near a hospital in the city of Paterson in a "joint venture" with a non-profit organisation. Hanson's firm will end up owning the $53m office building, which could be worth millions of dollars a year in rental revenues.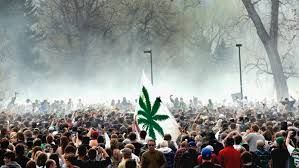 Convention of Christie Watch readers review the unprecedented number of "smoking guns" in Christiegate scandals. (humor alert, h/t Markthshark)
The property is outside the eligibility zone for the state program, and did not meet the requirements, yet, "somehow" a series of amendments were made to the law, which enabled the project to qualify.

Yet a series of amendments were made to New Jersey law that made funding easier to obtain for a development that happened to be on or adjacent to a hospital. They allowed the venture to win a $105.6m tax break, which is expected to cover more than 75% of its total costs, from Christie's economic development authority (EDA), which is led by another close friend of the governor.

Gee, this does look a bit suspicious. But, Christie has so many friends, maybe this is just a coincidence?
Christie also has a number of "friends" in Massachusetts where an investigation is looking into a $15 million investment of New Jersey state pension funds in a firm that donated $10,000 to Christie's campaign.

This Guardian article is long, and full of incriminating details every BridgeGate addict, and others interesting in "restoring" the values of integrity and trust in our government and political leaders, will want to read.
Drip, drip, drip. Allegations and potential scandals never seem to end with Governor Christie. With so many friends like these, who need un-indicted co-conspirators?