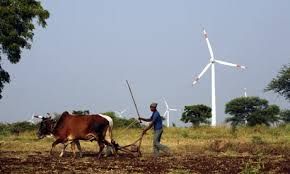 Business Standard of Bangalore, India reports India achieves 12.95% of renewable energy potential, achieving a total installed capacity of renewable energy of 32,269.6 Mw as of Marchg 2014.
The total installed capacity of renewable energy has touched 32,269.6 Mw as of March 2014

The installed capacity of renewable energy has touched 32,269.6 Mw or 12.95% of the total potential available in the country, as on March 31, 2014. With this, the renewable energy, including large hydro electricity, constitutes 28.8% of the overall installed capacity in India.

According to the India Renewable Energy Status Report 2014 released at the ongoing Green Summit 2014 in Bangalore on Thursday, the total renewable energy potential from various sources in India is 2,49,188 Mw. The untapped market potential for overall renewable energy in India is 2,16,918.39 Mw that shows huge growth potential for renewable energy in India.

India's The Ministry of New & Renewable Energy (MNRE), has set a target of 41,400 Mw of installed renewable capacity by 2017, which they say will create an opportunity for $10.51 billion of market opportunity.

India has the world's fifth-largest electricity generation capacity, which currently stands at 243 Gw. The power sector in India is highly diverse with varied commercial sources for power generation like coal, natural gas, hydro, oil and nuclear as well as unconventional sources of energy like solar, wind, bio-gas and agriculture. The demand for power has been growing at a rapid rate and overtaken the supply, leading to power shortages in spite of manifold growth in power generation over the years, the Report said.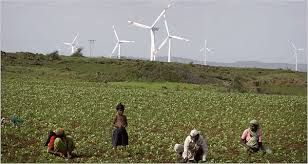 While this is good news, and I want my headline to be a congratulations and encouragement for India to keep moving in this direction I couldn't help but be reminded of "DoubleSpeak" in the last paragraph which says "(t)he government has to take a tough stance between balancing economic development and environmental sustainability."
Which upon closer examination turns out to actually mean India's current energy mix, like many other countries is "dominated by coal," which is the worst way to generated electricity, and to its credit the article does implies India needs to move towards replacing coal with sustainable sources of energy.
Maybe I'm being too picky, but wouldn't it be refreshing if government leaders would just come out and say,


"Hey, we are burning way to much dirty coal, which is not only creating all sorts of terrible pollution, but also contributing more CO2 than any other energy source, except perhaps some heavy tar sands, but we are locked into our current generation mix by gigantic legacy financial investments in this obsolete form of generating electricity so we have to balance economic, and special interest pressures to slowly move ahead, given these financial and political constraints "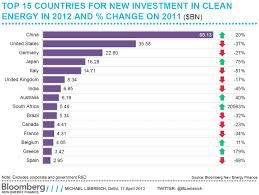 As far as I can tell this is what "(t)he government has to take a tough stance between balancing economic development and environmental sustainability," really means, which just an extra tinge of self-congratulatory "heroism."
Yes, I can see the signs that I am becoming too cranky. India deserves credit for moving in this positive direction with greater deliberate speed than many countries, and yes, it does take a balancing of economic and environmental concerns.
I also would like to call your attention to Katie Valentine article in Think Progress. She writes Wind Energy In 2013 Was Equivalent To Taking 20 Million Cars Off The Road, and reducing emissions from power generation by 5% last year, according to a new report by the American Wind Energy Association, AWEA.


We are making progress.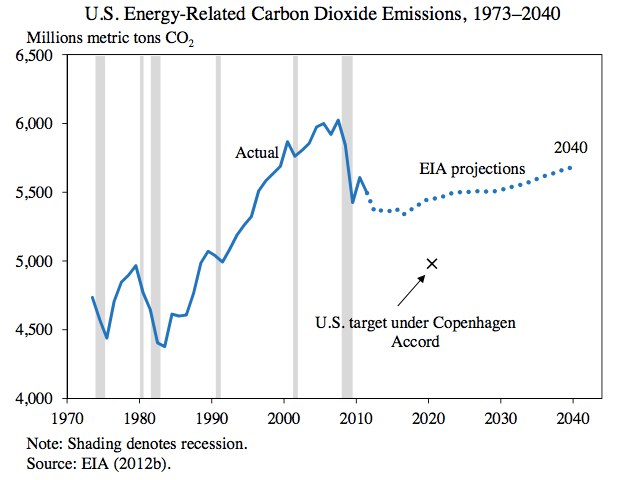 P.S. Correction: In a comment yesterday, I relied on a quote of information that turned out to be incorrect. I said
One of the biggest flaws in the Chamber of Commerce study is not just that they based their study on a bogus 42% reduction, but the additional reduction we are looking at over a 2005 base years is no where near 30% more as my understanding is we are already two thirds of the way there, so we may be looking at something more like a 10% reduction beyond current levels.
As
Meteor Blades
correctly pointed out
Wed Jun 04, 2014 at 03:02:32 PM EDT
the correct fraction is about 1/2 not 2/3. "You keep saying 2/3s. The Dept. of Energy...says 15% from 2005-2013. That's half of the rule's 30%."
This also seems to imply that the remaining reduction would be 15% not 10%. Sorry about this error, and thanks to MB for catching it.
1:34 PM PT: If you missed this post yesterday, please check it out as it contains some of my favorite awesome space photos and the most comprehensive and colorful (from a wavelength spectrum view) photo of deep space ever released by NASA.