As we approach the summer reading season: a look at my favorite sports book writer, after the jump ...............

But first: Top Comments appears nightly, as a round-up of the best comments on Daily Kos. Surely you come across comments daily that are perceptive, apropos and .. well, perhaps even humorous. But they are more meaningful if they're well-known ... which is where you come in (especially in diaries/stories receiving little attention).

Send your nominations to TopComments at gmail dot com by 9:30 PM Eastern Time nightly, or by our KosMail message board. Please indicate (a) why you liked the comment, and (b) your Dkos user name (to properly credit you) as well as a link to the comment itself.
I am not by nature a reader of sports books; they often tend to be (a) hero worshipping, or (b) pining for the 'good old days', or (c) more interested in scuttlebutt and scandal, or (d) written by a devotee to one particular sport only or else (e) far too technical, inside-baseball for me.
One person that broke that mold was the late David Halberstam – who is best known for writing many political tomes based upon his journalism career. These include The Best and the Brightest, The Powers that Be, a book about civil rights marchers entitled The Children and my favorite: The Fifties - where he argued much of what transpired in the Sixties had its genesis in the previous decade.
But Halberstam also wrote several sports books which were written in the spirit of his other works. Being a non-sportswriter who also wrote some sports books led him to write sports books that appeal to the casual sports fan, not just the hardcore one. Best known is Summer of '49 about that year's baseball doings, and The Teammates about Ted Williams and some of his Red Sox mates.
But my favorite was a lesser-known book called October 1964 – chronicling the 1964 World Series between the St. Lous Cardinals and the New York Yankees that he felt – in retrospect – was the end of an earlier era (the Yankees dynasty) and the beginning of a new era (when baseball's demographics started to change, players began to attend college more frequently, etc.)
And how fitting that he was working on a book about the 1958 NFL championship game – in which the Baltimore Colts defeated the New York Giants in the NFL's first overtime game (where the officials had to consult the rulebook due to inexperience) – when on his way to interview the Giants' quarterback (Y.A. Tittle) in that game was tragically killed in an automobile accident in California.
==================
Someone whose writing style I think exemplifies what Halberstam did is John Feinstein – who is a sportswriter with all of the requisite credentials: a long-time Washington Post columnist, an on-air commentator for CBS Sports Radio a sometime panelist on ESPN's The Sports Reporters … and in recent years, a broadcaster for the US Naval Academy's football team (stemming from a seminal book of his) and on cable TV's Golf Channel (based on several of his works). NPR listeners may recall that he once was a frequent contributor to Morning Edition when Bob Edwards was its AM host (before a falling-out with some of the show's later producers).
Yet it is his sports books for which he has made his mark. Unlike Halberstam, he has been involved in sports journalism from the start. But like Halberstam, he steps-back to give you an overview of whatever the sport – baseball, tennis, the NFL, college basketball, golf, minor-league baseball – truly operates in. He has an abundance of human interest stories about the people involved (the players, coaches, team owners, even referees) that make them human.
Several of his books can be described as "A Season with the (XYZ) Team (or League)" – in which he was entrusted with extensive locker-room access … which helped him gain access to other locker rooms in different sports based upon his reputation for fairness.
And he also does write about the politics involved in sports. He is a liberal who does not hide his viewpoints, nor are they omnipresent in his writings. Big-time sports has a lot of right-of-center personalities, yet he seems to get along with them … once they get to know him. I suppose one reason why I like him is that we are the same age, and we both grew-up on Long Island, New York (and thus have shared experiences, such as the 1969 Mets, that he discussed in his memoirs). His father was general manager of the Washington National Opera from 1980-95 and the first executive director of the Kennedy Center in our nation's capital.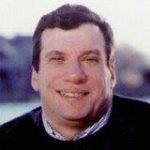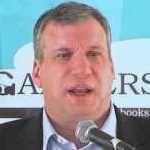 He released his memoirs a few years back, which told of his upbringing, being hired by the Washington Post and looking at the various books he has written: providing the back-story and an update on many of the people involved. If there was one book of his that I would recommend for someone to read first (unless there is a specific sport or subject matter I knew they were interested in) this would be the place to start.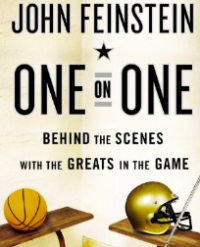 He attended Duke University in North Carolina, and one hindrance he encounters in his college basketball writings (both in newspapers and in books) is that many basketball people – especially in the Atlantic Coast Conference (ACC) where Duke plays – assume he will be biased against their schools and a water-carrier for Duke and its coach Mike Krzyzewski - better known as "Coach K". It's been years since he attended there, but he knows that it is in the back-of-the-mind of many people. One in particular was the former North Carolina coach Dean Smith, whom Feinstein liked and who shared Smith's liberal politics … yet who never forgot where Feinstein got his B.A. from.
In talking about Coach K, Feinstein notes his conservative beliefs (he attended West Point, in fact) but I do recall him writing once that Coach K drew-the-line at Jesse Helms (would neither endorse, vote for nor appear with) and that he voted for Barack Obama in 2008. That is vintage Feinstein: you know where he's coming from politically, yet he does not belittle his cast of characters whom he disagrees with ... instead, he seeks the best in them.
If not his most famous book: the one that made his career was A Season on the Brink – a year-in-the-life (1985-86) of former Indiana coach Bobby Knight. In his memoirs, Feinstein thanked Knight for granting him near-full access to workouts to locker rooms during games: but Knight soured on him because Feinstein printed some of the expletives he used in practice. Only a fraction of the amount Knight used, but Knight was upset that people would see any.
Years later, some of Knight's players told Feinstein how glad they were to be a part of the book, and it was made into an ESPN production (starring Brian Dennehy) in 2002.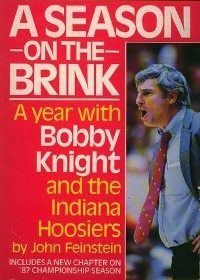 And when Knight was fired due to his increasingly destructive outbursts, it was John Feinstein that the Wall Street Journal called-upon to write an OpEd essay about Knight – no longer online, but the tone of which was "It is sad that it ended this way: but it had to end this way" - because Knight had no one who could tell him 'No'".
Here are some of his books that I have read - many of these can be found in your public library (or available on interloan) - by subject matter:
Tennis
Hard Courts was his look at the professional tennis tour, noting that Michale Chang had become an evangelical Christian (although not showing it on TV). Over time, Feinstein lost interest in much of tennis: noting in his memoirs how access to reporters has been restricted, everything is tightly controlled, and too many overbearing tennis fathers. I recall his essay on Monica Seles, saying that her father Karolj stood-up to applaud the winners hit by his daughter's … opponents – the mark of a true sports fan. And he talks of his enduring friendship with CBS analyst (and former player) Mary Carillo, who makes it worthwhile to cover major tournaments that CBS broadcasts.
Basketball - besides A Season on the Brink, Feinstein has written other basketball books:
A March to Madness – a look at the 1996-97 season in the Atlantic Coast Conference, where he was granted locker-room access to all of the teams (except by Dean Smith, in his final year).
The Punch – a look at an infamous incident where during a small altercation, Kermit Washington threw a punch that nearly killed Rudy Tomjanovich (who later coached the Houston Rockets to two NBA titles) and how it affected the lives of both players and the league.
The Last Amateurs – a year-in-the-life of the Patriot League - a northeastern college basketball conference that (at the time) offered no athletic scholarships, including Bucknell, Colgate, Navy and Holy Cross.
Let Me Tell You a Story – here he recounts the weekly Chinese food luncheon hosted by basketball legend Red Auerbach in his hometown of Washington, D.C. – and how being invited one time meant that you became a 'regular', where your presence was expected. He had both basketball as well as other sports figures (former players and coaches) where you learned quite a bit about what was going on in the sports world – all over a lunch of Chinese food.
Football
Next Man Up – a year-in-the-life of the Baltimore Ravens (during the 2004-05 season) and how the title indicates when one player is injured or is cut, it's time for the Next Man Up. A good look at the week-to-week preparation involved, and how much then-head coach Brian Billick liked to walk to the stadium on game-day, meeting fans along the way.
A Civil War – looks at the history of the Army-Navy game, with a year-in-the-life of 1995. This is one of my favorite of his books; telling how each academy ticks inside (with players asking the administration to 'let the civilian coaches coach'). He notes that for many college football players, football practice is the most difficult thing they'll do all day. For the Cadets and Midshipmen, football practice is the easiest part of their day. And no matter how much they want to kick the other team's butts … they know their opponents will become their battle-mates after graduation.
Sadly, he noted that the athletic boosters of each team are always unhappy that Heisman Trophy candidates are rarely successfully recruited (not understanding how things are so different from the 1940's-50's) and wonder 'when the next Glenn Davis and Doc Blanchard are coming to campus'?. This book helped lead to his being offered a radio broadcasting assignment at Annapolis.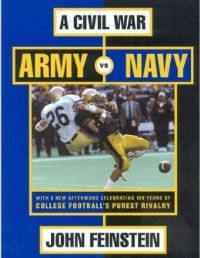 Baseball
Where Nobody Knows your Name – his most recent book, about a year-in-the-life of AAA minor league baseball: some players on their way up, others on their way down … but how so many hang-on, unsure of a life without baseball. The food in the clubhouses is identical but as one player said: it doesn't taste the same. And the biggest delight for managers: telling a player that he is being called-up to the major leagues for the first time.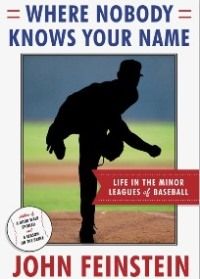 Golf
As Feinstein's disenchantment with tennis developed, his appreciation for golf – which he was less enthusiastic about years ago – has grown. He notes how many list their hobbies as hunting and fishing and how many (though far from all) are conservative. Yet he was drawn to how open the sport is to journalists, how many he gets along with personally and in other ways is the antithesis of the tennis establishment. His books led to his assignment on The Golf Channel.
A Good Walk Spoiled – reportedly Mark Twain's description of golf, it was his 1995 first book on the subject. He described the overall state of professional golf, what makes it tick, its internal politics and finances. He wrote how Arnold Palmer took note of new players admitted to the PGA Tour for the first time, and made a point of meeting each of them personally and welcoming the to The Tour. No one asked him to do it, and made no money from it – but he felt a sense of noblesse oblige as a result of his success in the sport. And he tells the story of how a Wisconsin golfer named Steve Stricker spurned the chance to play for the University of Wisconsin golf team (going to rival Illinois instead) but wound up marrying the UW coach's daughter ("I lost a player but gained a son-in-law" was his assessment).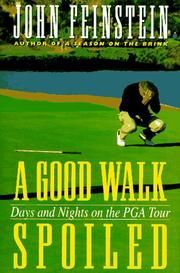 The Majors – while Feinstein notes there are tournaments that are "the significants" – offering good prize money, and enabling struggling players who do well in one to get invitations to special tournaments with an already full list: there are really only four tournaments (Masers, US Open, British Open and PGA) that really matter – and how the tour becomes more relaxed after the last Major each year. He wrote of how Larry Mize – who had won a Masters years earlier yet was now struggling – liked playing the British Open so much, he did what few Americans did: enter a qualifying tournament the week before in Scotland (as he had not earned an automatic invitation by his play that year). He was startled to see a crowd waiting to follow him as if he were in the final round of a tournament, not a sparsely-attended qualifying event … and they cheered him on to qualifying for the Open.
Caddy for Life – the heartwarming story of Bruce Edwards, the caddy for Tom Watson and his struggles with ALS (Lou Gehrig's disease). John Feinstein has long admired Tom Watson who – as a result of winning six British Opens (and nearly winning one at the age of 59) is considered by Scots to be one of their own. "Are you going to see Tom?" asks a typical Scot (pronounced as 'tomb' in their accent).
One interesting anecdote Feinstein told was about the golfer Paul Goydos - who had been a schoolteacher in the inner city of Long Beach, California. As the passage below indicates, how Goydos has a different perspective than many elite golfers do.

One night at dinner in 1994, Tom Watson began railing against welfare families who, in his opinion, made no attempt to find work.

Goydos, who was awed to be in the same room with Watson, waited until he finished and then said quietly, "You know, Tom, I worked with a lot of kids from welfare families. Almost all of them want very badly to work. Sure, there are some cheats. But I'm betting there are fewer people cheating on welfare than there are people cheating on their taxes on Wall Street."

Watson happens to be both smart and inquisitive. Rather than shout Goydos down, he asked him questions about his teaching experiences and the people he was talking about. Two years later, Goydos won his first tournament, at Bay Hill. That night I happened to run into Watson.

"I thought about you when Paul won last week," he said. "I know you're friends. I thought it was great. The tour needs more thoughtful guys like him."

Watson might not have agreed with Paul, but he respected him.
Open: Inside the Ropes at Bethpage Black
– recounts the 2002 US Open held – for the first time – at a public course, near where I (and he) grew up. It delves into the Long Island and NY State political process as to its coming-into-being (along with the Shinnecock Hills course) and tells the story of how one player was asked by a policeman how he should play the course's difficult hole #3 from hereon – which the player realized was something a uniformed policeman
wouldn't be able
to ask about the exclusive country clubs most Major tournaments are held at. And how PGA head Tim Fay decided to offer a special invitation – over the objections of all of the other PGA officials – to the struggling English golfer Nick Faldo. A grateful Faldo made Tim Fay look like a genius by finishing in fifth place.
Tales from Q School – this is perhaps Feinstein's most informative book. At the end of each year's PGA Tour: the top money winners (at the time, I believe 125?) were kept on to next year's tour. Anyone who did not 'make the cut' – along with new players – had to participate in a qualifying tournament, with only top finishers (the number changes due to retirements, injuries, etc.) determining who made it to the PGA Tour – and who would have to play on a minor league (such as the Honda Tour) the next year.
Feinstein says that – while golf writers talk of players in the final round of tournaments facing pressure – they are competing in the major leagues for great prize money. Q School players are facing much more pressure as to their future: with few people attending (especially before the Golf Channel stared televising it) and only a few getting to the PGA Tour from it: the others having to play in the minors.
And he chronicles the lives of those playing in it: some who had fallen from the PGA Tour, some on their way up and those who just couldn't let go of the dream.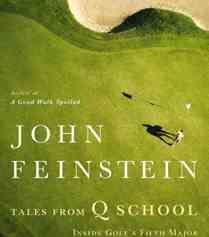 Feinstein also has a CBS Sports blog - where you can read his often perceptive commentaries. For example, you can read his essays on Michael Sam, as well as Donald Sterling and most recently about media access - which is so bad in tennis, the sport has suffered.
I hope I have conveyed why I like this man's work – and why you need not be a sports fan to enjoy them, as his writings are far more about people. But just to close on a lighter note ...... here is something yours truly, DK's Separated-at-Birth guy used a few years back, matching him with Mr. Bridge-Gate.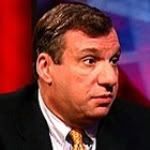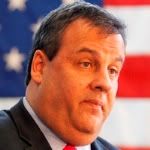 Now, on to Top Comments:
-------------------------------------
Nothing from the field tonight ... this is where you come in, folks!
And from Ed Tracey, your faithful correspondent this evening ........
In the diary by Timaeus about the general ex-communication of organized crime figures by Pope Francis - a very helpful explanation by jgilhousen describes the importance as well as the technicalities of this act.

In the diary by Meteor Blades about the 50th anniversary of the slaying of three civil rights workers in Philadelphia, Mississippi - patbahn reminds us succinctly about patriotism.

In the diary by ericlewis0 about the investigations swirling around the former associates of New Jersey's governor - Railfan paraphrases a famous e-mail from one of those associates.

And in the diary by our TC compatriot Puddytat about the revelations surrounding the Wisconsin governor - Eman begins an interesting thread about the state's largest newspaper and its coverage of the man Charlie Pierce refers to as a 'homunculus'.
TOP PHOTOS
June 20, 2014
Next - enjoy jotter's wonderful PictureQuilt™ below. Just click on the picture and it will magically take you to the comment that features that photo.



(NOTE: Any missing images in the Quilt were removed because (a) they were from an unapproved source that somehow snuck through in the comments, or (b) it was an image from the DailyKos Image Library which didn't have permissions set to allow others to use it.)
And lastly: yesterday's
Top Mojo
-
mega-mojo
to the intrepid
mik
...... who rescued this feature from oblivion:
1) LOL by kos — 121
2) That phone call was pure genius. by elwior — 119
3) She goes to jail with the rest of the by Pluto — 116
4) I don't remember the state.. by weezilgirl — 115
5) I'm Latino by kos — 112
6) I'm Jewish... by Trix — 100
7) Just a comment: elfling has infinite by chicago minx — 100
8) Your question by kos — 95
9) Once again, it is the Red states by se portland — 92
10) Damn right by lunachickie — 90
11) Given their enthusiasm for orphans ... by JBL55 — 83
12) Meadows thinks insurance is like going to a casino by annieli — 83
13) "One Man! One Woman!" by Crashing Vor — 81
14) Well, your sig line says: by DiesIrae — 77
15) I wonder how many more times by gizmo59 — 75
16) I wonder if he coordinated by TomP — 71
17) Actually, by SilverWillow — 70
18) Yeah, pretty amazing! by kos — 69
19) More Guns = More People Getting Shot by Hugh Jim Bissell — 66
20) Scott Walker has always been a phoney, but by pollbuster — 66
21) This is what I wrote in a different diary by MadAsHellMaddie — 65
22) I'm worried about Hunter. by Inland — 64
23) Probably by kos — 64
24) Why was this diary 6 minutes late?! (n/t) by Trix — 62
25) Koch didn't make that call. by NCJim — 60
26) More of a comment, not a question by rexymeteorite — 59
27) I know that that is your honestly held belief. Can by Wee Mama — 58
28) Federal court, here we come. by HeyMikey — 56
29) BEEGHAZI!!!1! by Ray Radlein — 56
30) George Will has got to be one of the biggest by commonmass — 55
31) Correctional Officers are drooling by Puddytat — 55