My brother and sister and I were always the 'new kids' growing up. My father was a manufacturer's representative, which meant he traveled and sold products in an area of just a few nearby states. He did not change jobs very often, but it was often enough that we moved several times during childhood. We began in TN, moved to Florida where I did 1st and 2nd grade, then to Hotlanta, 3rd into the 8th, moved to Charlotte mid-way through the 8th, then back to Atlanta after graduation from high school … it meant attending a bunch of different schools. I know many others have done the same, even more often, in many cases. Military families, certainly. I am not saying we were unique or exceptional. But we were shy, introverted kids, and we did not, in general, and in differing degrees, handle the changes exceptionally well. At least, I did not.
More, below, but first, a word from our sponsor ...
Top Comments recognizes the previous day's Top Mojo and strives to promote each day's outstanding comments through nominations made by Kossacks like you. Please send comments (before 9:30pm ET) by email to topcomments@gmail.com or by our KosMail message board. Just click on the Spinning Top to make a submission. Look for the Spinning Top to pop up in diaries around Daily Kos.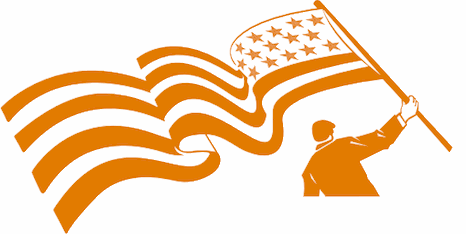 Make sure that you include the direct link to the comment (the URL), which is available by clicking on that comment's date/time. Please let us know your Daily Kos user name if you use email so we can credit you properly. If you send a writeup with the link, we can include that as well. The diarist reserves the right to edit all content.
Please come in. You're invited to make yourself at home! Join us beneath the fleur de kos...
There were many changes, of course. Growing, learning, adapting to dramatically different areas and groups of kids. Puberty, not intuitively understanding some social conventions. It was a challenge. Often, a struggle.
At times we might feel that were quite different from our fellow students, from the kids in our neighborhoods. We might ask what was wrong with us, what were we doing wrong, to feel such a wide gulf, when so many things seemed to come so easily to so many of the other kids. That was indeed formative, with me, and for many years (and possibly even today), when faced with criticism, the first reaction was to accept that it must be true. The fault must be with me, first.
Then there were defiant times. It was not US going the wrong way on the escalator of life, it was THEM. Everyone else.
Then there were the early explorations with sexuality, which were very, very difficult. I am a heterosexual male, but that does not mean anything was easy. It was not. Girls were the most unfathomable creatures on the planet. (They often still are, but now that is more a source of delight and fascination than bewilderment and despair.) That does not mean I was spared gender identity issues. I certainly was not. And to this day gender is, to me, infinite points along a wide spectrum, not black and white this or that.
So, within, though male, though caucasian, though middle-class, though 'straight' (to all intents and purposes, a member of consistent and dramatic majorities!), I experienced an extreme sense of being 'apart,' being different, being a member of an 'out-group,' for many years of my life. And as you all know, you cannot FEEL that without magnetizing to yourself the negative energies of a variety of 'in-group' bullies. They intuit difference. Deep down they know you have a shiny nose. (h/t: Rudolf)
This is not an essay claiming I am a victim. I am not. I don't feel that way at all. I was not extensively bullied. I am not now. Nor am I weak, or fragile.
But I do have a soft spot in my heart for others who belong to out-groups, however artificial, however contrived, however WRONG. Even if most of the 'persecution' and discrimination I experienced was self-imposed, or, even, just in my head.
What so many of our brothers and sisters experience is NOT imagined. It is all too often brutally real, and much more formidable than the small challenges I faced.
That is why I was struck so powerfully by Steveningen's incredible Top Comments diary last night, in which he spoke of the feelings of victimhood felt (and CULTIVATED!) by members of the religious right. Where they work so hard and so tirelessly to try to play the martyr card. Where they try so hard to make the case that it is not THEM going the wrong way on the escalator of life, but, rather, everyone else.
IF I could get some of them to listen to me, to really hear what I have to say, I would tell them that it is not the society going the wrong way. It is indeed them, and it shouldn't fall to us to have to make the point clear to them. All they have to do, as Steven made so clear last night, is spend a little time with the Golden Rule. Because the answer really is there. Always has been. As they would have seen if they had not accepted political advantage and political expediency as their HIGHEST 'god.' They worship at the altar of political advantage, they create god in their image to serve that advantage, so, naturally, I think, they are into a difficult thicket.
Their idea of victimhood is facing the magnitude of their 'truth's' repudiation by our society. They can no longer infringe on the rights of others with the accustomed impunity, and that is victimhood, to them. That is lack of freedom. (Imagine! Not being able to exercise the 'tyranny of the majority' is denial of freedom, to them!)
(I think of Alexis de Tocqueville, here, even if he did not originate the phrase.)
Where to us, the problem is hate crimes, which are STILL rampant, and with all minorities, not just ligbits (ht: Chrislove's acquaintance, for LGBTs), but also citizens of color, women, children, workers, the elderly, retired/disabled military, educators, government workers ... the list goes on and on.
Hate crimes, voter disenfranchisement, ostracism, efforts to deny equal rights across the gamut of human opportunity, vilification, bullying, ridicule … These things are real, severe consequences of minority status. Having your efforts at discrimination and hate repudiated cannot compare. Does not compare. Will never compare.
You don't like it, we get that. Now, you are like the new kids, I understand it well. You don't have to be. Grow. The Fuck. Up. Think about what life is like for someone else, for once. Put yourself in the shoes of another for a little while. Try to understand, for a change, to learn. And stop, once and for all, worshipping on the altar of political advantage. It is idolatry. Nothing less. You can't afford it. And neither can our world. Abandon it. A far more beautiful and loving world than you can possibly imagine awaits you. Open your mind and your heart, and you will see.
Love,
Ben
On to tonight's comments! Graciously compiled and formatted by brillig! (Please give her some love!)
---
Brillig's ObDisclaimer:
The decision to publish each nomination lies with the evening's Diarist and/or Comment Formatter. My evenings at the helm, I try reeeeallllyy hard to publish everything
without
regard to content. I really do, even when I disagree personally with any given nomination. "TopCommentness" lies in the eyes of the nominator and of you, the reader - I leave the decision to you. I do
not
publish self-nominations (ie your own comments) and if I ruled the world, we'd all build community, supporting and uplifting instead of tearing our fellow Kossacks down.
From blugrlnrdst:

penelope pnortney's answer to a curt, "never-gonna-happen" comment in mdmslle's diary The Southern Liberal Resurgence That Has the GOP Scared has a saying I'm going to repeat to myself and others as the midterms draw nearer, "I won't give them my freakin' country. . .(!)" Hell yeah!
From Steveningen:

In librarisingnsf's diary My Coming Out Story, jgilhousen shared his own coming out story, which is absolutely powerful in its honesty and intimacy.
From The Marti:

You're going to get a bunch from kos' First Look At DK5 diary, but this one by Bob Johnson is priceless! I'm not sure if he's just funny...or mad as a hatter! Either way, he makes me laugh.
From arizonablue:

As commented by Horsefeathers Andy is back, reporting about the mischief he's been causing since arriving in heaven from singing the wrong lyrics to the Hallelujah Song to popping weather balloons with Mother Teresa! From today's furbutt diary.
From FarWestGirl:

(pig)latinesque meta thread begun by indycam, from kos' First Look At DK5 diary.
From pitbullgirl65:

Dem Beans and kj from Missouri are reminiscing about how bad the Bush years were, when Dem Beans mentions flipping off Bush during the 2004 campaign. kj is envious and asks for details. I think it was a cute story.
Top Mojo for yesterday, June 22nd, first comments and tip jars excluded. Thank you mik for the mojo magic! For those of you interested in How Top Mojo Works, please see his diary FAQing Top Mojo.

1) She should have challenged him by Wayward Wind — 164
2) Warren rocks! When are people going to see by Hanging Up My Tusks — 138
3) I'm inclined to say it can't get worse but by mdmslle — 99
4) She has a way... by ndaWilderness — 90
5) I hope all this works by Dave in Northridge — 88
6) It's because they are losing. by CwV — 85
7) I love when MSM blames by Rosalie907 — 84
8) Which is why Glenn Beck has backed off on by zenbassoon — 78
9) Matthews wants ratings. by grover — 75
10) sekritarmy guards catnip crop by Debbie in ME — 74
11) It is really just a symptom by tmservo433 — 72
12) Sumtymes Da Endz Does Justifys Da Meanz... by leonard145b — 70
13) Elizabeth Warren for President - 2016! by elwior — 70
14) He's not technically an idiot. by doc2 — 69
15) Murdoch's NY Post is touting Riley's book to by Denise Oliver Velez — 68
16) She has a way... by orestes1963 — 66
17) Oh Hai Kossacks! Sekritarmy Can Haz Hardships... by leonard145b — 65
18) Sekritarmy Must Always Tamp Down Expectaitons: by leonard145b — 65
19) sekritarmy conspiracy theory by kerflooey — 65
20) #sekritarmy doesn't care. by kerflooey — 64
21) I will say this.. by tmservo433 — 64
22) got no spunk left by kerflooey — 61
23) This. by tmservo433 — 60
24) I'm working on it. by tmservo433 — 60
25) Oh Hai Whoknu! In The End, Sekritarmy Always: by leonard145b — 60
26) he only chews on the plants he's not supposed to by Debbie in ME — 59
27) THIS is what I want in a president! by SparkyGump — 59
28) don't waste your pixels... by Glen The Plumber — 58
29) Of course it's unaffordable..... by eastvan — 58
30) As Tillman said: "This war is so fucking illegal." by cai — 56
Top Pictures for yesterday, June 22nd. Click any image to be taken to the full comment. Thank you jotter for the image magic!