It's been a brutal week. Bad news from everywhere. Extremist Republicans, an even worse Supreme Court, and the BS meter flashing red all the time. It's time for a laugh. The comedy relief we all need. Unfortunately the Daily Show and Colbert Report are on reruns when he need a laugh the most.
Follow me below the cheese curd for a few doses of the best medicine in the world.
But First, A Word From Our Sponsor:
Top Comments recognizes the previous day's Top Mojo and strives to promote each day's outstanding comments through nominations made by Kossacks like you. Please send comments (before 9:30pm ET) by email to topcomments@gmail.com or by our KosMail message board. Just click on the Spinning Top™ to make a submission. Look for the Spinning Top™ to pop up in diaries posts around Daily Kos.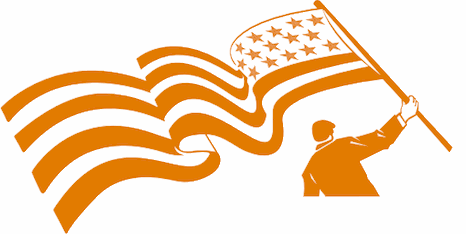 Make sure that you include the direct link to the comment (the URL), which is available by clicking on that comment's date/time. Please let us know your Daily Kos user name if you use email so we can credit you properly. If you send a writeup with the link, we can include that as well. The diarist poster reserves the right to edit all content.

Please come in. You're invited to make yourself at home! Join us beneath the doodle...
People aren't the only creatures who laugh. Non humans like dogs and members of the great apes also have something like laughter. But WHY do we laugh:
Here's one that's more "sciency"
When we think an anecdote is heading in one direction, then heads in another, it's funny. Laughter diffuses tense situations and increases social bonding. It also releases powerful chemicals in our brains, elevating our mood. Better yet, it's contagious. All of us laugh when we see someone else laughing.
Now for the laughs we all need from 2 of my favorites:
Robin Williams in 2012 (yes, some of the material is dated, but it's a full performance and he's the master). Watching Robin Williams is intense. Everything comes rapid-fire, the humor is non-stop, your brain whirls, and your face and sides hurt after so much laughter. Yes, it's a good thing.
George Carlin was different. He told stories and expanded on the satire inside of them. See this collection spanning his career. His "lists" were famous. The brutal truth was at the center of his humor.
Speaking about funny brutal truth, it's the basis of the incredible comedy which is central to The Daily Show, Colbert Report, and John Olivers Last Week Tonight. A news report is soon forgotten, but mix comedy inside of it and it's memorable. It's the best way to poke fun at the RWNJs and their pile of crazy.
We won't soon forget John Olivers reality based climate change debate:
Consider how "interesting" Net Neutrality becomes when laced with a dash of John Oliver:
Not only memorable, but it mobilized viewers who subsequently crashed the FCC web site trying to file comments against the proposed rule change.
The RW can buy all the media they want, blow propaganda all over the country with massive volumes of hot air, wordsmith and focus group to their hearts content, but they'll never be funny. There is no RW comedy (it's never, ever funny when they try it). There's no humor in racism, corporate control, guns, flag worship, taking away voting rights, or the War on Women. Tribalism, intolerance, fear and hatred may have fans and supporters, but we can make fun of it at their expense.
They fear the comedic hits that expose their level of crazy. All they are left with are the crazy uncle rants from Rush, Beck, and the Faux Newz clown show.
Unfortunately, The Daily Show and Colbert Report are on a break and showing re-runs at a time when we need them to inject some sarcasm into a week of bad news. Real Time with Bill Maher is on vacation, too. I can't wait for them to return.
Remember, comedy is on our side. Enjoy the comic relief and keep making fun of the nutbags. We need it.
For additional comic relief, check out the Twitter for #DrHobbyLobby and the #HobbyLobbyLove that the RWNJs created to celebrate their big win (and has subsequently blown up in their faces big time).
TOP MOJO
July 3, 2014
(excluding Tip Jars and first comments)
Got mik!
  1) Dems are losing young voters? by MinistryOfTruth — 246
  2) I have a sincerely held belief by nancyjones — 230
  3) What I liked about this story by Mopshell — 220
  4) Think about how things might have... by Meteor Blades — 203
  5) Sounds like a Jeopardy catagory by JML9999 — 158
  6) Needs a bit more... by Hatrax — 143
  7) but people here keep saying "no they're not coming by terrypinder — 111
  8) Time for women, along with progressives, to do a by Wendys Wink — 108
  9) What about the militia shopping in aisle 2 by LaFeminista — 107
10) I am a bit older than you, grew up well before by snackdoodle — 107
11) Re: Republicans changing lightbulbs by niemann — 105
12) I've been pissed off since King Reagan, followed by Wendys Wink — 95
13) Or for $3 trillion, Alex. Can't forget how much by Leslie Salzillo — 87
14) I never get tired of that scene. by ontheleftcoast — 87
15) Also as you would expect, they declined to use by Eileen B — 83
16) Not rec'ing this for the Obama love but by GoGoGoEverton — 83
17) how to break the old paradigm: by G2geek — 79
18) So, the wingnutters who have excoriated by jan4insight — 78
19) Sigh... by RoIn — 77
20) Thanks for posting this by Denise Oliver Velez — 77
21) Nice rant and I completely agree! by koosah — 77
22) Full story is worth reading by davidkc — 73
23) I say this over and over but ... by anastasia p — 71
24) Because $20 Has an Obvious and Clear Basis by Gooserock — 71
25) Yes they are, and more cases are sure to follow by LaFeminista — 71
26) i'm hoping this will blow up ugly in their faces by terrypinder — 70
27) As Charles Pierce points out by Demi Moaned — 68
28) One more time, Jonah, slowly: by Tara the Antisocial Social Worker — 67
29) Remember When the Confederacy Began Stealing by Gooserock — 67
30) words like "extreme" "radical" and "failed" by WinSmith — 67
How incredible is this? For an explanation of How Top Mojo Works, see mik's
FAQing Top Mojo
Top Pictures for yesterday. Click any image to be taken to the full comment. Thank you jotter for the awesome image magic!
(Note: 2 images removed because they borked).