Recently, I responded to a tweet from disgraced LTC Allen West asking who benefitted more under President Obama, blacks or gays? The tweet contained a link to an article on right-wing dumpster fire, American Thinker, by Patricia L. Dickson, a black Republican.
Question for black voters: Who has benefited more under Obama, blacks or LGBTs? http://t.co/... #tcot @Patrici15767099

— Allen West (@AllenWest) July 24, 2014
Ms. Dickson also sent me her article, so I have decided to respond to her directly. Please join me after the jump.
Hello, Patricia. Thanks for the link. I read your article, "Why Black Americans Should Vote Republican". You won't be surprised to hear that I hated it.
You start by saying that the very question of why blacks should vote GOP is "absurd" because it is blacks asking who they--en masse--should vote for:

"The Democratic Party has successfully taught individuals that they should see themselves as part of a group. Once an individual identifies with a group, it is easier to establish the victim status if that group has historically experienced some form of discrimination."
Establishing victim status isn't the only reason to identify with a group. It's not even the best reason to do so. You yourself spend the entire article referring to various groups such as "Democrats" and "Republicans" and even "black Americans". Perhaps once you are able to see why you lump blacks into a group while criticizing them to the readership of American Thinker--decidedly
not
a black group--maybe it will occur to you why blacks might lump themselves into one.
This insistence that there is something suspicious or unsavory about blacks reaching consensus on a party or a candidate does a lot more to rile up your base about those scheming blacks than it does to win the hearts and minds of black people. But then, you knew that.
You go on to say that many blacks have conceded that voting Democrat hasn't helped and you list several reasons you believe blacks should vote Republican, including education, jobs, and individual rights.
On the subject of education, you focus on school choice by way of vouchers. "By providing poor families school vouchers, parents have the option to send their children to better-performing schools. The Democratic Party opposes the school voucher program."
Well, lots of Democrats support vouchers and charter schools and the like. For the most part, they shouldn't. The entire school choice movement is largely an attempt to destroy public education in this country. Charter schools also tend to increase racial and economic segregation, while being no more effective at educating children than public ones. They do, however, do a fantastic job of vacuuming public dollars into the coffers of private companies while weakening the kind of school poor children can afford. In one study, as much as seventy-five percent of the families using school vouchers already had their kids in private schools. That strongly suggests such vouchers benefit parents that can already afford private school. Not sure how that helps the poor children you are so very concerned about. Look to Indiana [http://www.slate.com/...] to see an example of how charter (and for profit) schools are artificially propped up in exactly the same way "school choice" proponents fear for public schools.
Next, you take on "job creation", saying the GOP is in favor of lowering taxes on small businesses and that "Economic growth occurs when more citizens are employed rather than unemployed." Well, that might be true, but lowering taxes on businesses isn't the only way to get more people employed. And it probably isn't even the best way. We could probably do more for people by raising the minimum wage than by creating more jobs in which people can work but still not take care of themselves. The GOP is against raising the minimum wage and some want to do away with it all together. On the other hand, a large part of the Democratic leadership wants to #raisethewage. Many of the people that you are so very concerned about actually do work yet still need assistance to stay above the poverty line. And any increase in the minimum wage likely won't go into off-shore accounts or foreign investments, but right back into the economy as those workers buy needed goods and services. We now have proof that trickle-down economics doesn't grow the economy. Consumer spending does.
I love this next line in your article because it captures the sleaziness of Republican thinking:
"The Republican Party believes that individuals would rather have jobs instead of food stamps, dignity instead of government handouts." Right. And it believes the way to give poor people that dignity is to first, and above all, cut food stamps and force people into any job they can get. And if there aren't any jobs to be had or if the only jobs that do exist don't pay enough to survive--tough. The poor will still have their dignity and the well-off will still have their money and isn't that what America is all about?
Well, no. It isn't. And I don't think the list of Republican jobs bills that have been offered in the last few years is a very long one. See, saying you're for job creation isn't the same as actually attempting to create jobs. If only you'd fought to do that half as many times as you've fought to repeal the Obamacare that so many with jobs need.
You write, "Hardly a day goes by without some Democrat or liberal media personality talking about gun control."
That's because hardly a day goes by without guns being in the news. Democrats can often be seen talking about issues that hurt people. Republicans can often be seen talking about how to hurt people. A subtle distinction to some, I know.
"The Republican Party supports and respects the citizen's constitutional individual rights, from free speech to the right to bear arms (First and Second Amendments)."
So does the Democratic Party. But that doesn't mean we are against reasonable limits. Just as it is generally agreed that your First Amendment right to free speech is limited by slander or shouting "Fire" in a crowded theater, Second Amendment rights need not be simply unlimited. We know, for example, that background checks help keeps guns out of the hands of at least some bad people.
"The Republican Party also respects the individual's right to keep more of his or her income rather than have it taken by the government in the form of higher taxes."
I'm not sure this is a right at all. More importantly, it is is not a useful statement. No one wants "high taxes". But unlike Republicans, many Democracts want sufficient taxes to create a thriving, open, secure society. Many Republicans would presumably live in American Somalia if only their taxes were low enough.
Finally, you claim that the Democratic Party is able to hold onto black votes only by claiming the Republican Party is racist. As I've shown above, this is simply not true. The Republican Party has little black support because of its policies. That it is also racist is almost beside the point. Besides, the GOP is a party that is working far harder to prevent poor Americans, many of them black, from voting than it is to win their votes. It is a party that votes again and again to repeal Obamacare despite the fact that it benefits millions of Americans--many of them the working poor. It is a party rejected not just by the majority of black Americans, but by the majority of Americans, period.
Many black people simply don't want to be black Republicans because they know that black Republicans say things like, "The Democrats can get away with to make sure that black Americans continue to receive food stamps and welfare and nothing else." This is a statement so false and wrong-headed that it could easily have come from the mouth of a racist. You and your article are a great example of why I say that Republicans should never send black Republicans to recruit black people. I even did a video about it. Enjoy! http://youtu.be/...
Top Comments Submission Made Easy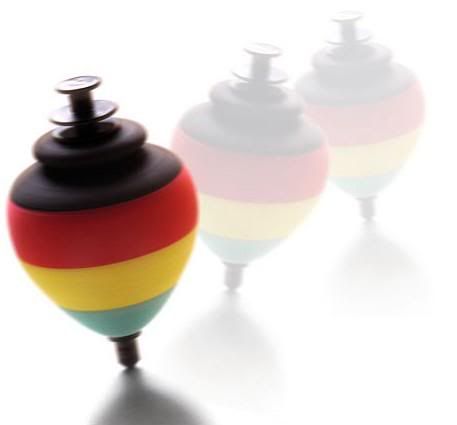 Just click on the Spinning Top photo to submit a comment from this diary to Top Comments. Copy the entire comment (including the commenter's user name and the date/time) and paste it into the message. Add your reason for nominating and send.
Top Comments posts nightly at 10pm EST.
Thu Aug 07, 2014 at 5:40 AM PT: Patricia Dickson has contacted me on Twitter to point out that I didn't add a direct link to her American Thinker post. I feel obligated to do so. I'm sure she'll do the same with my article if she chooses to respond. But be warned. It's a cesspool over there. http://www.americanthinker.com/...