In the spirit of putting their mobility into their own hands -- or hands and feet in this case -- 35 bicycle riders and support crew will pedal 540 miles across California from UC Berkeley to UCLA in order to raise awareness for comprehensive immigration reform.
The 5th annual Tour de Dreams, which was conceived of by undocumented university students, begins at UC Berkeley early Friday morning and arrives 10 days later at UCLA. The trip serves as both fundraiser and as political activism to raise awareness of the lives of undocumented students and workers and the need for a federal DREAM act and comprehensive immigration reform.
The riders are congregating in Berkeley tonight!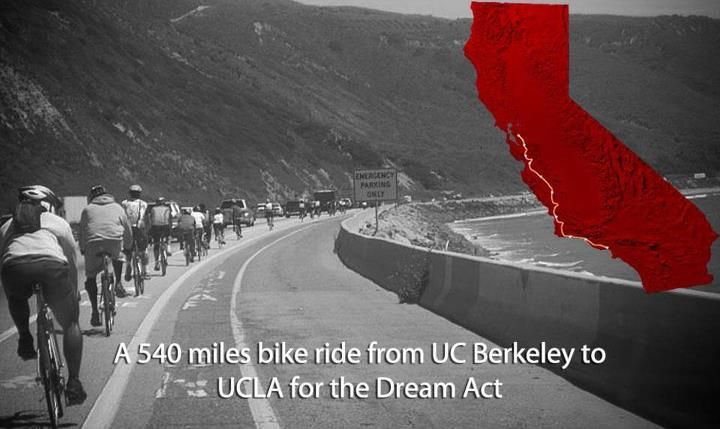 The tour is made up of "undocumented students, undocumented workers, people of color, friends, allies, and U.S. citizens" of all stripes.