A follow-up to a previous diary of mine on a Supreme Court case of 50 years ago .... and a surprising fact about one individual, after the jump ....
But first: Top Comments appears nightly, as a round-up of the best comments on Daily Kos. Surely you come across comments daily that are perceptive, apropos and .. well, perhaps even humorous. But they are more meaningful if they're well-known ... which is where you come in (especially in diaries/stories receiving little attention).

Send your nominations to TopComments at gmail dot com by 9:30 PM Eastern Time nightly, or by our KosMail message board. Please indicate (a) why you liked the comment, and (b) your Dkos user name (to properly credit you) as well as a link to the comment itself.
Two years ago, I posted a Top Comments diary about the Supreme Court case that established the right of an indigent criminal defendant to an attorney. And especially if you're not altogether familiar with the case: at this link you can read my photo diary about
Gideon vs. Wainwright
– which is marking its 50th anniversary this year.
In the 1980's made-for-TV movie about the case, with Henry Fonda in the starring role: my memory was that the state attorney general personally argued the state of Florida's case before the U.S. Supreme Court, with a "Fellas, you can't be serious" attitude, followed by a deer-in-the-headlights look in his eyes when peppered with questions by the justices.
Now, the movies are known for not always being factually correct about historical films. Years ago, when a then-President Bill Clinton appeared on Larry King Live, he told Larry how much he enjoyed the Clint Eastwood film In the Line of Fire – with Clint as a Secret Service agent, haunted by his inability to prevent the JFK assassination. "But is it realistic?" asked King. Clinton thought for a moment and replied, "It is as realistic a film about the Secret Service as possible, while still being an entertaining film" – in other words, not a training film.
It turned out that my memory was faulty: Gideon vs. Wainwright was not argued by the state attorney general himself – in fact, it was the youngest (at age 27) member of the department's criminal appeals section. And this follow-up diary will detail how that young attorney who argued Florida's case and lost – nine to nothing, to be precise - was not only sympathetic to Gideon's case, but in fact has done as much as any member of the legal profession in trying to fulfill the goals of that fifty year-old decision.
It should be duly noted that many young attorneys are hired by the offices of district attorneys (or higher jurisdictions) who do not remain as career prosecutors. Indeed, in the Charles Manson trial book Helter Skelter – one of the most gripping, if difficult reading, books I ever read – prosecutor Vince Bugliosi noted that Manson argued in pre-trial motions that he wanted an attorney who had no connection to the DA's office. The presiding judge (William Keene) had to inform him that many criminal defense attorneys began as prosecutors – not only for the superb legal training offered, but also to understand how the entire law enforcement apparatus worked, in order to be prepared for a (later) career as a defense attorney. (The late Johnnie Cochran, for instance, began his career as a prosecutor).
And that is the background for the losing attorney Bruce Jacob – who was actually born in Chicago and is a registered Democrat. His undergraduate degree is from Florida State, his law degree from Stetson University Law School (in the Tampa/St. Pete area), and went on to earn advanced degrees at Northwestern plus the University of Florida, and a doctorate at Harvard (while there as a research associate). He has taught at various law schools (including Emory, Ohio State, Mercer) and is the emeritus dean at Stetson Law, where he still teaches.
At the time he was assigned the job of arguing Florida's case before the Supreme Court – which at the time only provided counsel for defendants in capital cases – Jacob felt that the department probably felt they'd lose the case, and saw him as a sacrificial lamb. This was confirmed in his mind when he asked other state justice departments if they wished to join Florida's side … only to be told they would, in fact, be joining Gideon's side (including a young Walter Mondale in Minnesota).
Newly-married at age 27 – and who had already decided to go into private law practice after arguing the case, in order to earn a better living – Jacob's wife drove him to law libraries, where he did research at night in the autumn of 1962. He decided to present the case in as straightforward a manner possible, to present the Court with as much information as possible and not to seek a 'victory' - so much as to tell the justices what was involved and the scope of the Gideon case. And this he did in January, 1963. And one thing the made-for-TV movie got right was the rapid-fire questioning he received from the justices that day: with 92 questions in the course of a half-hour.
He was not the only 27 year-old state's attorney faced with a daunting prospect arguing before the US Supreme Court in the year 1963. In the state of Massachusetts, a teenage Massachusetts boy spent 95 cents to buy a novel written in the 18th century. But as it turned out, this was the book whose original title was forgotten and became known as Fanny Hill - and the boy's displeased mother reportedly alerted the state's Obscene Literature Control Commission, which recommended a ban. Massachusetts Attorney General Edward Brooke (later a senator) acted on the commission's recommendation, and eventually a 27-year-old assistant attorney general named William I. Cowin was assigned the case, with the aim of declaring it obscene and therefore unprotected by the First Amendment.

"I don't think anybody was totally enthusiastic about this," Cowin, now a retired judge, recalled recently. "But it was a state agency that recommended we proceed, and we were reluctant to say no." The following spring, the US Supreme Court ruled 6 to 3 that "Fanny Hill" was not obscene. "It all seems very odd now, 50 years later, when you can turn on a cable station in your own home and see stuff that's incredibly explicit," Cowin said. "The opinion is the government's got better things to do than telling us what we ought to be reading."
Meanwhile, after leaving the Florida justice department, Bruce Jacob went into private practice when the decision in Gideon vs. Wainwright was handed-down in March. He said later that
Fred Turner
– the court-appointed attorney that Clarence Earl Gideon requested (as a result of winning the Supreme Court case) – told Jacob that he had to restrain Gideon, who by this time had become a 'prison attorney', seeking to file 'a valise-full of motions'. Turner said that he would agree to represent Gideon only if
"you will stop trying to be the lawyer and let me handle the case".
Gideon agreed, and Turner did win an acquittal for Clarence Earl Gideon.
Meanwhile, what did the young man do after learning he had lost the case he argued before the Supreme Court by a 9-0 vote? Why, after the Florida Legislature established a public defender's office, Bruce Jacob volunteered to join (pro bono) on the first day it was established – "I just thought it was the right thing to do".
And that practice has continued, as when he joined the faculty of Emory University later in the 1960's: he was able to entice 53 of his students to handle pro bono cases. He did the same at Ohio State, and while as a research associate at Harvard: supervised the work of law students at the Harvard Prison Legal Assistance Project.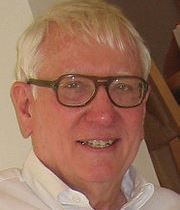 Ten years ago, the late NY Times reporter Anthony Lewis, who wrote the book Gideon's Trumpet - which the made-for-TV movie was loosely based upon – wrote a 40-year retrospective essay on the case, asking "How have we done?" as far as ensuring the right of defendants to receive adequate representation? Lewis right away cited a then-recent paper by Bruce Jacob.

''I hoped that legislatures would meet the challenge,'' Jacob wrote. ''That was at a time in my life when I still believed that legislators want to do the right thing . . . . The record of the courts in fulfilling the hopes represented by Gideon is a dismal one .... The justice system requires ethical prosecutors and solid defense lawyers. Without criminal defense lawyers, the justice system disintegrates".
This was in the middle of the enemy combatant debate from the Bush administration and – while Bruce Jacob was not referring to this in his paper – Lewis went on to cite (and the comment) on another finding by Jacob.
''Certainly any person haled into court or brought before any tribunal, whether criminal, civil or administrative. . . should, if indigent, be afforded counsel at public expense.''

(Anthony Lewis added) With an eye on the enemy combatant cases, I would amend that statement to include any person deprived of his liberty by the state.
Some of the
reasons for the shortcomings
in fulfilling the promise of Gideon are (1) that sentences in the U.S. are longer than in any other country in the world, (2) opposition from the prison industry itself, and (3) underfunded public defender offices.
Bruce Jacob is age 78 today, and just earlier this year received a Constitutional Champions award, marking the 50th anniversary of the decision ... and below are his remarks.
Now, on to Top Comments:
-------------------------------------
From Cali Scribe:
This comment by Youffraita in Brainwrap's diary on folks getting butthurt over Marc Anthony's singing of God Bless America at the baseball All-Star Game ...... definitely gave me a chuckle.
From
Dave in Northridge:
Hunter's diary examining the new meme from the far right, that we are in an era of "pagan sexuality," was chock-full of material with Top Comments potential, but I thoiught that this thread started by Bob Johnson was the best. I especially liked Lonely Liberal in PA's contribution to it.
From
BeninSC:
Flagged by sidnora, this comment by Brecht complements joedemocrat's fine diary on bridge building on Daily Kos.
And from
Ed Tracey
, your faithful correspondent this evening ........
In today's Cheers & Jeers - dinotrac was among those paying tribute on the 95th birthday of Nelson Mandela - and asked who would follow in his footsteps?

In the Front-page story about a website that was the legacy of the neoconservative Project for a New American Century was shut-down (along with its Twitter account and Facebook page) after Liz Cheney announced a primary bid for a Senate seat from Wyoming - webranding doesn't think he's the only one to be taken in by her innocent looks .... until she opens her mouth ... and then has a twinge of empathy for Mike Enzi.

In the diary by teacherken about the latest Virginia gubernatorial poll with potentially good news for Democratic candidate Terry McAuliffe - absdoggy has some hopeful in-state anecdotes about Nutjob Jackson and Kookinelli - the embattled GOP standard-bearers.
TOP PHOTOS
July 17, 2013
Next - enjoy jotter's wonderful PictureQuilt™ below. Just click on the picture and it will magically take you to the comment that features that photo.



(NOTE: Any missing images in the Quilt were removed because (a) they were from an unapproved source that somehow snuck through in the comments, or (b) it was an image from the DailyKos Image Library which didn't have permissions set to allow others to use it.)
And lastly: yesterday's Top Mojo - mega-mojo to the intrepid mik ...... who rescued this feature from oblivion:

1) Someone's got egg on their. . . Constitution! by Einsteinia — 103
2) This is good news for John McCain! n/t by Trial Lawyer Richard — 101
3) It makes me nuts that by conniptionfit — 99
4) Look, there goes a flying pig! by PhilJD — 92
5) remember Trayvon Martin by Avila — 91
6) McCain is actually proving useful by rugbymom — 84
7) As I commented elsewhere, by midgebaker — 82
8) You mean NSA leaked on the NSA? by dkmich — 81
9) Bob!! Dude, what took you so long?? ;-) by The Marti — 80
10) Yep. At all costs. That's really all I care about. by David Harris Gershon — 80
11) obama has normalized it by Laurence Lewis — 77
12) Been there. by Youffraita — 77
13) Is David Gregory a journalist? by Dallasdoc — 74
14) Hope they perfect this assay by ScienceMom — 74
15) Almost got me by barbwires — 73
16) yes by Avila — 69
17) UH. OH.................... :D by TheHalfrican — 68
18) Somewhere Ms. Grimes is quietly smiling... by Egalitare — 65
19) Dear everyone on Daily Kos: by Little — 63
20) looks like they by shaharazade — 59
21) I have not confirmed the flying pig as of yet. by David Harris Gershon — 58
22) Oooooh, too tempting! by CwV — 56
23) Such language! by Bob Johnson — 56
24) alexander wants to collect it all by Laurence Lewis — 56
25) There's a new unconfirmed report that Inglis by PhilJD — 55
26) So now black people are sub-human? by MinistryOfTruth — 55
27) Prosecution had put by amsterdam — 53
28) "...goes exponentially beyond...". I doubt that by la urracca — 53
29) Always good to see someone by General Goose — 53
30) The only litmus test... by BruinKid — 52
31) Game, set, match! by Dave in Northridge — 52
32) six degrees of DailyKos? by kamarvt — 52
33) Have they gotten to the part where they... by bobswern — 52
34) She's upping the ante by lgmcp — 52