There can be no doubt left. Climate change is not the future it is now. The extreme weather events we have experienced just in the last six months; from the hot winter days in January to the floods and extreme drought we are experiencing now show that the dominos are falling faster than we could have imagined. And now we have the Scientists in shock about what they are seeing with melting Greenland ice. And the most immediate threat of climate change has made itself known: that of undermining the global food supply.


Drought Stressed Corn Western Tennessee/Kentucky Border Creative Commons/flickr/ by CraneStation
The way forward to avoid falling off the cliff of the worst effects of climate change crystalized for me after reading Bill McKibben's stunning piece "Global Warming's Terrifying New Math". Bill's piece brings another element that must be considered if we are to fight ourselves out of the death sentence we are facing if we continue to consume as we have in the past.
The Road Forward Has Three Paths
We must navigate all three simultaneously if our species is to continue to live on this planet in safety. None of the three paths can get us where we need to go by itself. Not even any of the two paths taken together will accomplish what we need. We must simultaneously fight on three fronts. It's going to take all our will working together but it's something that is doable if we are all willing to contribute and do our part.
The first path is the one that Bill McKibben laid out so eloquently in his article. He directly identified the enemy that we have to bring down. The oil and gas industry has to be stopped from using it's mammoth store of reserve coal, oil and gas. That reserve has to kept from ever being used. Using it will light the match that would extinguish forever future generations chance to survive.
Bill has not laid out an easy road in this fight against the most powerful corporate interest the world has ever known. There is no way it can be made easy. It will require action from all of us. In all ways possible we will have to try to mold public opinion to join in the fight. We will have to lobby for political action on reducing subsidies for the oil and gas industries, for a carbon tax on polluters and for global conservation efforts. And we have to be ready to take the call for civil disobedience when it comes.
But stopping the coal, oil and gas companies from using their reserves though daunting will not be enough. Because we will still have the problem of our overheating planet which is heading toward dangerous irreversible weather extremes. We will have to do more.
The second path is one we are already working to achieve. That is a rapid transition to a clean energy future. Energy efficiency is effort to reduce the amount of energy required to provide products and services. We have to stop spewing greenhouse gases (GHG's) into the atmosphere and rid ourselves of our addiction to fossil fuels. Again we have to lobby for policy changes and we have to make sure that we have a workable government by reelecting President Obama and more and better Democrats. We also have to make the personal changes necessary to reduce our own carbon footprint. But this alone will not take us where we need to be as it lessens the amount of greenhouse gases we are spewing into the atmosphere but does not reduce legacy gases that are already in the atmosphere and are projected to take us to runaway extreme weather. It's also projected to take 20 years and cost 1.9 trillion annually.
The third path is necessary because we now know that the worst effects of climate change will continue on their current disastrous trajectory unless we reduce the amount of greenhouse gases currently in the atmosphere. Additionally scientists are in agreement that this must be done rapidly and with urgency. We are given about 5 years to show results in reducing current levels of GHG's in order to avoid runaway and irreversible climate change. The focus of energy efficiency has been to reduce the dangerous C02 levels in our atmosphere and this must be done. But it will not happen in time to mitigate the worst effects of climate change because C02 remains in the atmosphere for hundreds of years. So here is where reducing the short-lived climate pollutants (SLCP's) of Methane, Black Carbon and ground level ozone becomes essential. By reducing the atmospheric concentration of these short-lived GHGs, it should be possible to see strong and relatively quick climate change mitigation. A recent NASA study estimated that 0.5oC of global warming could be avoided by reducing the atmospheric concentrations of key short-lived GHGs like Methane and Black Soot. And we now know that the greatest source of the SLCP's is livestock production. This gives us all a way to participate directly in reducing GHG's by simply reducing/eliminating meat and animal products in our diet. This is important as it buys us the time for the necessary reduction of the long living C02.
This is a mammoth undertaking and will require worldwide coordination of governments and coordinated direct action by individuals. I have tried to provide a loose overall structure but as usual the devil is in the details. We all will be needed to contribute. This will not happen in a fell swoop it will take action on many fronts and will have a staggered time line. So we will have to maintain our own individual action contributions by considering our own talents and limitations.

Chinese writer Lu Hsun:



Hope cannot be said to exist, nor can it be said to not exist
It is just like roads across the earth
For actually there were no roads to begin with
but when many people pass one way a road is made

A comment quote from MichaelEMann posted in his excellent
diary
yesterday
It is only through a massive, collective effort that we will turn this ship around, but we'll need all hands on deck...
Climate Change SOS Blogathon - August 20-August 24, 2012
Diary Schedule - All Times Pacific
---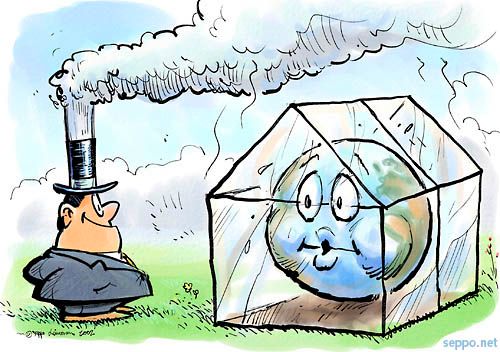 Announcing the blogathon, Climate Change SOS Blogathon: Romney's Illiteracy & Election Vulnerability was posted on Sunday, August 19th by Patriot Daily News Clearinghouse.
The diary has bios of our special guests, including lawmakers, scientists and activists.
The blogathon is being organized by Bill McKibben, boatsie, and Patriot Daily News Clearinghouse.
---
5:00 am: Climate Change SOS Blogathon: Could better analysis save humanity? by A Siegel.
8:00 am: Climate Change SOS Daily Report by boatsie.
9:00 am: Alarm bells on climate change as extreme weather events sweep the world: CCSOS by Martin Khor.
10:00 am: Climate Challenge: Two Questions For Mitt Romney by danieljkessler.
12:00 pm: Climate Change SOS Blogathon: Visions of the Future? by John Abraham.
1:00 pm: Why Climate Literacy Matters by Mark McCaffrey.
2:00 pm: Climate Change SOS: Are Americans Waking Up? by Jill Richardson.
4:00 pm: Ignore climate Cassandra at our peril by Mike Mann.
5:00 pm: Building Resilience in a Changing Climate: CCSOS by Richard Heinberg.
6:00 pm: Climate change just isn't Santa anymore. by rb137.
8:00 am: Climate Change SOS Daily Report - Open.
9:00 am: Senator Bernie Sanders (D-VT).
10:00 am: JanF.
11:00 am: beach babe in fl.
12:00 pm: Jeff Mears.
1:00 pm: jessc.
3:00 pm: Brenden DeMille.
4:00 pm: citisven.
5:00 pm: Gerard Wedderburn-Bisshop.
6:00 pm: WarrenS.
8:00 am: Climate Change SOS Daily Report by citisven.
11:00 am: Bill McKibben.
12:00 pm: Joshua Rosenau.
1:00 pm: Nichole Ghio.
2:00 pm: Peter Erickson.
3:00 pm: Heather Libby.
4:00 pm: Sarah Moffitt.
5:00 pm: Tom Athanasiou.
6:00 pm: TheFatLadySings.
8:00 am: Climate Change SOS Daily Report - Open.
11:00 am: Vanessa Meadu.
12:00 pm: Jeff Conant.
1:00 pm: Greg Laden.
2:00 pm: Brian Kahn.
3:00 pm: Anne Peterman.
4:00 pm: James Wells.
5:00 pm: Open.
6:00 pm: SolarMom.
7:00 pm: Pam LaPier.
8:00 am: Climate Change SOS Daily Report - Open.
10:00 am: Kelly Rigg.
11:00 am: Congressman Henry Waxman (D-CA).
12:00 pm: Dont Just Sit There DO SOMETHING.
1:00 pm: Praenomen.
2:00 pm: Rachel Harris.
3:00 pm: Joshua Weise.
4:00 pm: billlaurelMD.
5:00 pm: Victor Menotti.
6:00 pm: Aji.
---
Please remember to republish these diaries to your Daily Kos Groups. You can also follow all postings by clicking this link for the Climate Change SOS Blogathon Group. Then, click 'Follow' and that will make all postings show up in 'My Stream' of your Daily Kos page.