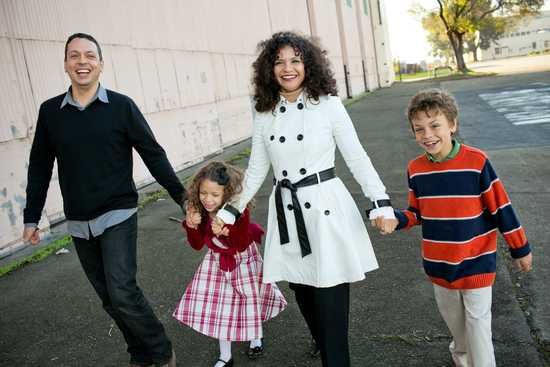 What a unique and amazing place the Daily Kos community has become since its founding in 2002 by Markos Moulitsas, aka Kos, his former military nickname, which is pronounced "kōz," (See family photo.) Now, ten years later, we have over 643,491 registered users, with hundreds of daily posts, hundreds of special interests groups, dozens of daily standing features, and according to Jotter, author of High Impact Posts, in addition to our professional writers, we have thousands of volunteer writers, commenters, and readers, such as myself, contributing diverse content, every day, in this churning hotbed and melting pot of progressive Democratic perspectives.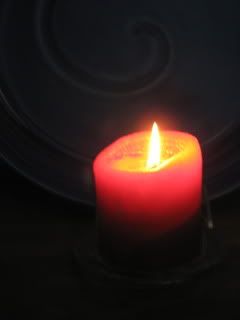 [Note to Readers: This section up to orange bar added this morning after reading more about the Sandy Hook tragedy.]
When we see such a wonderful Kos family photo, with such beautiful children, we cannot help but be reminded of those precious children, and others, lost in the Sandy Hook Elementary School tragedy, in Newtown, CT, yesterday. Our hearts, sympathies, and condolences go out to the families and loved ones of those lost. May they rest in peace. At times like this, we instinctually hold our own loved ones, ever tighter, in recognition of how fragile and precious our lives can be.
Also, at times like this, it is natural to pause and somberly reflect on our priorities. In addition to my own son, family, and loved ones, I cannot help but notice how important all of you in the Daily Kos community have become to me -- really sort of an extended family. You may not have noticed, but the first thing I do each morning is to check in with you here to look at the Rec list and recent posts through the night, then again sometimes a dozen times throughout the day, and then check-out each night, with the Overnight Nightly Digest, before going to bed.
Sometimes, I also find enough time to contribute a few posts. In some ways, I guess, this may appear to be sort of sad, that one of my most important social networks now exists in an internet blogsite. Some might say to me, "get a life!" But, after some lessor health, and other tragedies in my own life, a decade ago, this is one of the places where I chose to rebuild myself and my life.
Please, forgive me then, if it seems incongruous, in this context, to go ahead, with our year end fund raiser for Daily Kos, which Meteor Blades asked me to do for this time slot. This morning, as the magnitude of this horrible event continues to sink in for me, I pulled this post from the publication que to take out the fireworks and many images celebrating our best year yet.
Instead, of a celebration, please allow me to continue, in more somber and reflective mood, by noting our progress, and noting why our work and play here is important, and by asking you to help us to invest in building Daily Kos into a more powerful voice for Democratic and progressive causes, as our own way of working to make the world a better place.
Perhaps, it will help you in your own healing, as it does for me, to try to continue to work, and move forward, and work through issues like this collectively. If not, I completely understand if you should prefer to "switch channels" and rejoin the Daily Kos fundraising and community building effort at a later time.

This year we raised over a
million dollars
for Democratic candidates, helping Democrats win
important election victories,
and our members and writers now include senators, representatives, pundits, famous writers, congressional staffers, volunteers, citizen activists, and state and local leaders in the Democratic Party at every level.
Now, it is time we invest in ourselves, help create a better future, and lay a foundation for 2013, and the all important 2014 elections where we hope we can win back the House and put President Obama and our Democratic Party in a position to leave a legacy. On Wednesday, Markos announced our first Welcome to our first annual War on Christmas fundraiser, and Meteor Blades followed by asking for donations in honor of Top Comments in Put your ornament on the tree for our Official War on Christmas Fundraiser.
And, what better way of saying thank you, joining the team, and helping build a better future at the same time, than subscribing, gifting a subscription or contributing to our first annual fundraiser.
Please take a moment to thank Markos, the founding teams, front pagers, other volunteer writers, commenters, readers, and all the other Kossacks who have built the Daily Kos community into such a powerful and effective voice for advancing progressive, liberal, and Democratic causes, and consider investing in our future by subscribing, gifting a subscription, or donating to Daily Kos by clicking on one of the three buttons below.

As most of you probably know, I only call on the special powers of the Hypnotoad for purposes of the greater good. Now seems like an appropriate time.
Hypnotoad calls on all Kossacks to support and help build our community now!
Here are four ways you can help right now:
Click here to Subscribe to Daily Kos
Click here to Donate and help Daily Kos do more in 2013.
Click here to Give a subscription gift to someone else.
Or, if you lack dollar resources, please consider helping in other ways, perhaps such as taking the HoundDog Pledge to give 20% more recs, comments, and tips to emerging writers in 2013, or in other creative ways you can tell us about in the comments.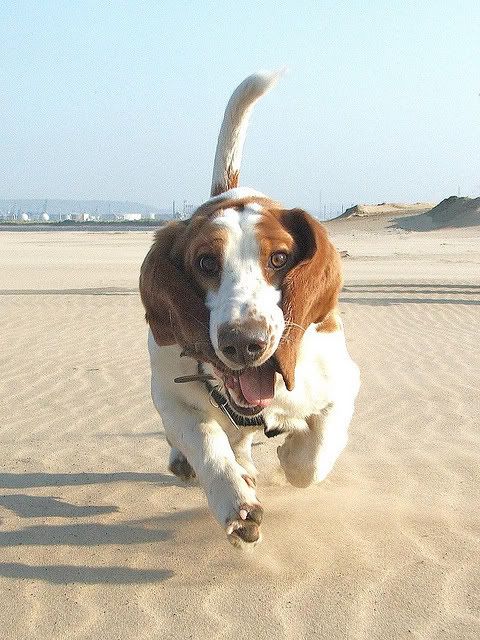 After lurking here before the 2004 elections to check out the excellent poll tracking, I ended up joining in Oct 24, 2005, as UID 69,347. Then I mostly "lurked" in the comment sections. Only after some encouragement from ek hornbeck, and other kind and generous souls, did I muster the courage to start doing an occasional post, often suggesting we impeach former President Bush.
Now after 8 years, one thing led to another, and I've become a complete addict. Daily Kos has grown to become a major part of my daily routine and I love it here, and somehow, I seem to have become one of the more "conspicuous of the lurkers."
If I could also give a hat tip and shout out to one of my favorite "lurking spots" here, I'd like to praise the incredibly hard and persistent work of the crew at the The Overnight News Digest which is just one example of the embarrassment of riches we have here. Every night at about midnight, founder Magnifico, or a rotating crew of editors puts to gather a compendium of dozens of articles with links to a wide variety of topics which could be a news journal and blog just on its own. Daily Kos has dozens of such standing features.

Welcome to Science Saturday, where the Overnight News Digest crew, consisting of founder Magnifico, regular editors jlms qkw, maggiejean, wader, Oke, rfall, and JML9999, alumni editors palantir, Bentliberal, and ScottyUrb, guest editor annetteboardman, and current editor-in-chief Neon Vincent, along with anyone else who reads and comments, informs and entertains you with this week's news about science, space, and the environment.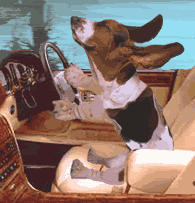 So, on behalf of the other lurkers, and perhaps even speaking for many of the "silent majority' of the other 640,000 UIDs in our community, we don't hear from as often, let me say thanks once again to all of you who contribute in a wide variety of ways with relative grace, charm, style, dedication, and that unique Daily Kos verve that makes this the best blog site anywhere.
Even though some of us don't talk as much as the rest of you do, we still appreciate all our your efforts. And, I invite any silent lurkers, who would like to take a few next steps Forward, like I have done over eight years, to come forward now in these comments, or even write to me on Kos Mail and join us in creating this amazing voice and place for our progressive and Democratic Party communities to work together.
Advocating our progressive ideals and making them part of a better country is going to take a lifetime of work. So I look forward to many years of continued collaboration as we work together to build a better world. And, I hope we will all find way to participate and engage even more in the future.
And, thank you, again, for making whatever contributions you are capable of.
10:07 AM PT: Navajo has been kind enough to share her list of people who would appreciate a subscription gift if you would like to donate a subscription. Also, I want to thank here for sharing her links and inspiration, the thanks for which got accidentally cut in a last minute editing down of about 2/3 to this "briefer format."

Here is the list we're running right now. There are some changes to it but I don't have time to make them right now.

I want a prescription subscription to Daily Kos!
1. ✓lpggirl given by boadicea
2. ✓scarletraven given by boadicea
3. ✓Fishgrease given by Raina? where4art?
4. ✓stevie avebury given by boadicea
5. ✓scamperdo
6. ✓secret38b given by boadicea
7. ✓Texdude50 given by Wendella and Steveningen for a second year?
8. ✓BoiseBlue given by eeff
9. ✓Homer177 given by SoCaliana
10. ✓Kaos given by Lorikeet
11. ✓empty vessel given by blue jersey mom
12. ✓Ole Texan given by politik
13. ✓Annalize5 given by joanbrooker
14. ✓luckydog given by Shockwave
15. pale cold
16. suesue
17. northerntier
18. LilithGardener
19. blue91
20. ✓Senor Unoball given by paradise50
21. ✓Sand Hill Crane
22. gabriella
23. KentuckyKat
24. entrelac
25. teknohed
26. ✓OLinda
27. Bob Love
28. ✓misterwade given by mergenow
29. von Dutch
30. ✓smiley7 given by 3goldens
31. ✓MajorKong given by SoCaliana
32. InsultComicDog
33. ✓OIL GUY given by zenbassoon
34. ✓CherrytheTart given by zenbassoon
35. ncheyenne
36. ✓FloridaSNMOM given by joanbrooker
37. Thomasina
38.
39.
40.

Please leave a comment here if you have names to add.

10:42 AM PT: Navajo is managing updates to the list of those wanting subscription gifts, in * New Day * will Host the "I Want a Subscription to Daily Kos!" List +Do You Want a 'Prescription' ? She will be in-and-out today.
Thanks Navajo.