Dave in Northridge is in da house! As it worked out, I had the Top Comments tonight. Since Dave is here, we are presenting tonight's diary as a joint venture. Actually, the diary is a joint venture between 17 Kossacks, all of whom gathered for the SF Kossacks event at Church Chow for a barn-burner of a good time.
Dave co-building Top Comments and watching the 49ers kick butt

D:. Apologies for our limited presence at Top Comments for the past two days. We've been having fun of another sort. Apologies as well for the absence of pictures to illustrate a lot of this. I'm still at the point where I don't reach for my camera as soon as I realize something is going to work for a diary.
S: And my dumb ass has to apologize for taking zero pictures last night. I brought the camera but left the battery in the charger at home. My heart was in the right place. My head? Not so much.
But First, A Word From Our Sponsor:
Top Comments recognizes the previous day's Top Mojo and strives to promote each day's outstanding comments through nominations made by Kossacks like you. Please send comments (before 9:30pm ET) by email to topcomments@gmail.com or by our KosMail message board. Just click on the Spinning Top™ to make a submission. Look for the Spinning Top™ to pop up in diaries posts around Daily Kos.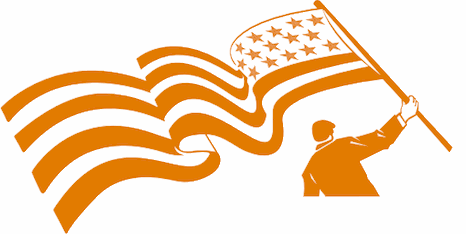 Make sure that you include the direct link to the comment (the URL), which is available by clicking on that comment's date/time. Please let us know your Daily Kos user name if you use email so we can credit you properly. If you send a writeup with the link, we can include that as well. The diarist poster reserves the right to edit all content.
Please come in. You're invited to make yourself at home! Join us beneath the doodle...
D: Timing Friday night was impeccable. Steven arrived at Oakland just as I was retrieving my luggage, and thanks in part to all of the meet-up diaries (indispensable to the community aspects of this here blog) we had no trouble at all recognizing each other.
S: The maddening I80 traffic on the way down to pick up Dave was actually a blessing in disguise. The stop-and-go traffic allowed me to enjoy one of the most beautiful sunsets over San Francisco I had seen in quite some time. And yes, there was no mistaking Dave at the baggage carousel. It was like I had known him all my life.
D: Wonderful Friday night too. Good take out Chinese and the Steveningen/scaboni household has an AMAZINGLY good wine collection (wine is something else I know a lot about but it just hasn't lended itself to a diary easily).
S: The only reason our wine collection is as good as it is, is a result of proximity to some of the greatest wines produced on the planet. I have no doubt that if we lived elsewhere, we would be just fine drinking Two-Buck Chuck.
D: I may be un-numbing, but I still haven't been able to get into a normal sleep pattern, so I was awake and showered by the time everyone else woke up. They took me to the old section of Benicia, one of the former capitals of California – capitol building still standing.

Then we (they) did some shopping, and we had lunch at the
First Street Cafe
. Once upon a time (well, forty years ago) it was impossible to get a bad meal in a San Francisco restaurant (not true any more) because they were all run with as much care as this one.
S: If you have never been to Benicia and have the opportunity, do go. It is like Mayberry on steroids but in a completely authentic way. It is one of the most charming little towns in California in my opinion. I'm really glad Dave enjoyed it. I just knew he would.
D: All this was in preparation for the main event of the day: dinner and karaoke with a group of SF Kossacks. During the course of the morning via Kosmail we learned that lineatus wasn't going to be able to make the dinner, so by mail and phone we arranged that I'd take BART into the City first to meet lineatus, and then we'd all meet at the restaurant later. If you've read her diaries you know what a wonderful open spirit lineatus is online, and – well, like everyone else from here who I've met IRL -- even better in person. Then I walked around the Castro for a while. Like almost every place in San Francisco I remember from (is it possible? I'm VERY surprised by the number) 25 years ago, it's recognizable but different, gayer but not as gay in some respects, and I have mixed feelings about that I'll explore in another diary.
S: Ah, yes, lineatus. A beautiful soul, and, like Benicia, not to be missed if you ever have the opportunity.
I have to concur with Dave about the Castro. When I arrived in 1987 it was at the height of flux due to the epidemic sweeping through it. People who had come to the City years earlier than me were complaining about the changes they had witnessed. Yet the soul persevered. I've been out of San Francisco almost 9 years and the Castro remains familiar but somehow completely different now. No matter, the only constant is change. However I'm convinced my stomping grounds for 17 years will long remain a special home for LGBT people no matter what comes next for the neighborhood.
D: I was the second person to show up at the restaurant, Church Chow, which has been on the San Francisco Chronicle Top 100 list for years. I introduced myself to Lusty who had the foresight to wear an orange sweater. Cooper888 and got mooned, who had also been walking around the Castro for a while (had we only known each other already) arrived next, and norm (who I knew irl already) after that, and we were seated at a table for sixteen. The five of us camped out in the middle and chatted and waited (and mostly drank). Then FogCityJohn and sfbob and jpmassar and navajo. The first five of us were seated around 6:20 and the table was full by 7 PM.
Typical SF Kossack (at least in my experience, and this was my third SF Kossack event) meet-up, which means that even if we came to it as strangers we left as friends. It's always great to meet my fellow Kossacks, especially now. A warmer group of people I can't really imagine.
S: Brian (scaboni) and I were a bit late due to the @%#!&#@ traffic. We shook it off quickly because the minute we stepped up to the table, we were overcome by the warmth of the friends we had already met and the friends we were meeting for the first time. The good will at these events is inevitable. By and large we all enter on a level playing field. We understand generally where one another is coming from. And the place we are coming from is that of social justice, equality, and guiding principles that make us all shudder at exactly what the Republican party lacks. Those are some pretty strong ice-breakers to have when meeting for the first time. I can't recommend highly enough that you attend or organize an event in your neck of the woods.
D: After some issues with the check (I stayed out of it -- numbers aren't necessarily my forte), about half of us set off for the Mint, so named because the San Francisco Mint towers above it. CROWDED. There was a 90 minute wait to get on stage and sing, unless you paid $20 which could get you bumped to fourth in line. Navajo and Cooper888 both did that. I thought Navajo's version of Will You Still Love Me Tomorrow was fine (she received a cd of it and thought she was SO flat that she'll never sing that song again), and Cooper888 was just terrific singing Unchain My Heart. The rest of us drank and cheered. I haven't been in a bar at night in probably 20 years, so it was fun.
S: I am still chuckling at the Kossack consternation over the paying of the bill. Something as familiar as that end of meal money chaos, we all managed to turn into performance art. God I love you people!
Our evening at the Mint is going down in my memory as one of the all time great evenings I've ever had at that bar, and believe me, I've had many great times there. It was crowded and the wait time to sing was already an hour and a half by the time we arrived. But money talks everywhere you go. Dear navajo and cooper888 slapped some green down, got their groove on and did us proud. Our enthusiasm was noted by the bartender who needed to know where our little group of friends was coming from. Let's just say we hope to welcome a new Kossack on board very soon.
D: And then home to Vallejo, and a good night's sleep.
S: I didn't even wait until we got home for that good night's sleep. I zonked out in the backseat before we even hit the Bay Bridge. I'm finding that being 50 is not all that different than being 10 with respect to stamina. Here's a little secret though, I'm never going to let age get in the way of having a good celebration.
Time to wrap up and get started on another great adventure. Your comments. Before we go, Dave and I want to especially thank navajo for all the good she does. It is hard to believe that she can hold all of that heart in one body.
Hurray! The 49ers just won and we have some more celebrating to do! Even though I'm not a big sports fan, this illustrates the fact I'm never going to let anything get in the way of a chance to have fun with friends old and new. Having Dave at our home is truly something to celebrate.
Our great adventure continues below in comments.
Now let's get to Tops!
TOP PHOTOS
January 19, 2013
Enjoy jotter's wonderful PictureQuilt™ below. Just click on the picture and it will magically take you to the comment that features that photo. Have fun, Kossacks!