In 2007, the oil sands used around 1 billion cubic feet of natural gas per day. In 2007, about one million barrels per day of tar sands is produced in Alberta. If oil production reaches 6 million barrels a day, thats 6 billion cubic feet of nat gas a day.
2.16 trillion cubic feet of nat gas a year. Once I did these calculations (assuming I didnt blow the math involved), I wondered just how much natural gas is in the Great White North.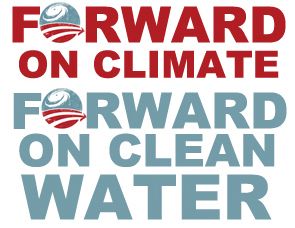 According to the 2010 US Geologic Survey there are 27 billion barrels of oil and 114.36 trillion cubic feet of natural gas in the NPRA.
http://naturalresources.house.gov/...
Canada has
57.9 tcf
according to a paper written by Micheal J. Economides and David Wood in 2008, but claim Canadas natural gas production has already peaked @ 18 bcf. I seem to remember reading about larger proven reserve estimates, in the area of 70 tcf. These reserve estimates do not include Shale and Coalbed Methane reserves which range in the 400 tcf to 700 tcf area. But fracking the western half of Canada doesnt seem viable especially at depths of 2 miles or more where recovery is far more difficult, and the required investment much higher.
I think we're looking at about 185 trillion cubic feet of natural gas between Alaska and Canada. If the Tar Sands uses nat gas at an annual rate of 2.16 tcf, then Alaska and Canada have enough to last about 85 years, at which point the Tar Sands should be depleted.
Now realistically these numbers I am throwing out are back of the envelope, and recovery techniques will undoubtedly improve over time. But even the Wiki article on the Tar Sands suggests that Canada would limit or halt nat gas exports to the US in favor of tar sands production.
http://www.globalresearch.ca/...

What would the big man Al Gore say?
"Forward On Climate" Blogathon: February 11 - February 15, 2013
Diary Schedule - All Times Pacific
---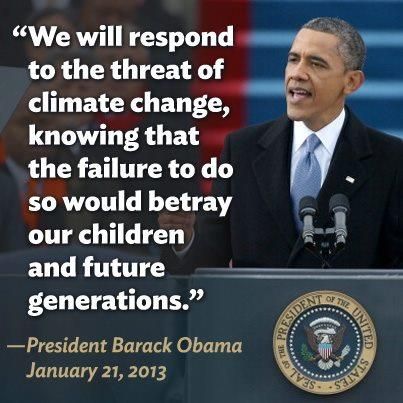 IT IS TIME TO TAKE A STAND
Please join tens of thousands of Americans on the National Mall in Washington, DC on Feb. 17 from 12:00 pm-4:00 pm to urge President Barack Obama to take immediate action on Climate Change.
President Obama has now listed Climate Change as an important part of his second term agenda. Legislative proposals and debate will occur in Congress. President Obama can take executive action to move Forward on Climate now; he can reject the toxic Keystone XL tar sands pipeline. A recent study in Canada has linked tar sands with cancer, something First Nations groups have reported for years - with the result being increased cancer rates, deformed wildlife, and a variety of other negative impacts. President Obama can also direct the Environmental Protection Agency to set carbon standards for power plants.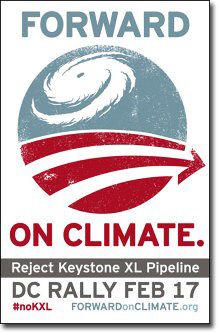 Let your voice be heard.
SIGN UP TO SUPPORT THE "FORWARD ON CLIMATE" RALLY IN WASHINGTON, DC ON FEBRUARY 17TH
Our Daily Kos community organizers (Patriot Daily News Clearinghouse, citisven, boatsie, JekyllnHyde, rb137, and peregrine kate) coordinated this blogathon with Bill McKibben of 350.org to help spread the word.
---
7:30 am: Keystone XL pipeline is not in the U.S. National Interest by A Siegel.
11:00 am: Forward on Climate: Time to Take a Stand! by citisven.
1:00 pm: Keystone XL Would Feed Superstorm Risk by Shaye Wolf, Climate Science Director for Center for Biological Diversity.
3:00 pm: Van Jones, President and Co-Founder of Rebuild the Dream. (will be rescheduled)
4:00 pm: Forward on Climate: 350 Silicon Valley...A Call to Action by Glen the Plumber.
5:00 pm: The Frog in the Boiling Water is Singing Outside My Window - Climate Change in a Microcosm by Kitsap River.
7:00 am: Climate Change SOS: Alberta Tar Sands: Canada dumped its Kyoto targets by Roger Fox.
11:00 am: Why We March by Allison Fisher, Outreach Director for Public Citizen's Energy Program.
1:00 pm: We Did Not Come This Far to Turn Around Now #ForwardOnClimate by Rev. Lennox Yearwood Jr., President of the Hip Hop Caucus.
3:00 pm: The Credibility of the Anti-Climate Change Science Industry by gregladen.
5:00 pm: Don't Date Denialists! — Relationship Advice From The Climate Letter Project (and more!) by WarrenS.
5:00 am: Tar Sands: Muskeg Destruction is more than a methane GHG bomb by Roger Fox.
5:00 am: BREAKING: WH arrests to come: Civil Disobedience Action on Keystone XL today by A Siegel.
7:00 am: What Obama can do on Climate Change without congress; because republicans by beach babe in fl.
1:00 pm: Forward on Climate: The Climate Cliff by Congressman Ed Markey, Democratic Candidate for 2013 United States Senate MA Special Election.
1:30 pm: Notes from the paddywagon: Keystone is the test by Bill McKibben.
2:00 pm: Tar Sands to consume all conventional natural gas reserves in Canada and Alaska by Roger Fox.
3:00 pm: The Gulf Stream Stalled, Sea Level Rose & the East Coast Flooded in November 2012 by FishOutofWater.
11:00 am: Marty Cobenais (Ojibwe), U.S. Pipeline & Heavy Haul Resistance Organizer for Indigenous Environmental Network. Liveblogging with Tom Goldtooth (Dine' and Dakota), Executive Director of IEN and Oglala Sioux Tribal Vice President Tom Poor Bear.
1:00 pm: rb137.
3:00 pm: James Wells.
5:00 pm: jlms qkw.
10:00 am: Phaedra Ellis-Lamkins, Chief Executive Officer of Green For All.
11:00 am: Agathena.
3:00 pm: DWG.
5:00 pm: Kelly Rigg.
---
Please remember to republish these diaries to your Daily Kos Groups. You can also follow all postings by clicking this link for the Climate Change SOS Blogathon Group. Then, click 'Follow' and that will make all postings show up in 'My Stream' of your Daily Kos page.