In this world of paywalls, every so often you find an article that SCREAMS "diary me" that you can't link to because you subscribe to it on a gadget that doesn't give you access to the article on the net. This time, it's an absolutely fascinating article by Joan Acocella in the April 15 issue of the New Yorker , which I read on my Kindle, about an American puppeteer named Basil Swift who has taken puppetry FAR beyond anything that we normally think of when we think of puppets. Fortunately, there's enough video (and the trip to YouTube said, "Diary me, YOU IDIOT"!!!) to allow me to tell this story and, besides, things behind a paywall don't necessarily stay there.
But First, A Word From Our Sponsor:
Top Comments recognizes the previous day's Top Mojo and strives to promote each day's outstanding comments through nominations made by Kossacks like you. Please send comments (before 9:30pm ET) by email to topcomments@gmail.com or by our KosMail message board. Just click on the Spinning Top to make a submission. Look for the Spinning Top to pop up in diaries posts around Daily Kos.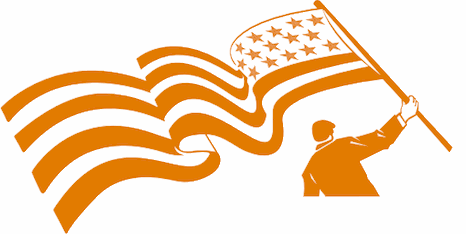 Make sure that you include the direct link to the comment (the URL), which is available by clicking on that comment's date/time. Please let us know your Daily Kos user name if you use email so we can credit you properly. If you send a writeup with the link, we can include that as well. The diarist poster reserves the right to edit all content.
Please come in. You're invited to make yourself at home!
I'll tease you with the abstract of the article from the New Yorker website:
Basil Twist, one of this country's premier puppeteers, has a broad definition of a puppet. To him, a puppet doesn't have to look like a person or an animal. Anything inanimate that you animate is a puppet. In other words, puppets could be abstract, and Twist wondered why they so seldom were. His "Rite of Spring" will be nearly abstract, and perhaps even witty.
Le Sacre du Printemps
with puppets. Well, not in the usual way, but in abstract the way we use it when we talk about art.
So of course you know there are many kinds of puppets. Some you move with a rod fixed in its body:

Some you pull around on a stick behind a screen.
Some you just put your hand in.
Some, you insert your whole body in.
And the most difficult is the marionette, which is operated with strings.
The Muppets (except for the large ones, like Big Bird) work on a combination of the rod and the hand. That's how Miss Piggy gets to express rage the way she does.
And here is one of Basil Twist's two-rod puppets, from the New York charity event, The Night of 1000 Stevies, a tribute to Stevie Nicks.
THAT was my "Diary me, YOU IDIOT" moment. I HAD to do something with this article.
And, obligingly, The New Yorker put a video up to do what the abstract above did, which means I can start the rest of this with what he means by "puppet school" and then proceed. There's also a biography at Twist's website.
By "puppet school," Twist means the Ecole Superieure Nationale des Arts de la Marionnette in Charleville-Mezieres, in northern France, and Twist is the only American who has graduated from it. After puppet school, Twist came back to the United States where the situation he found himself in was anticipated by Dancer from the Dance, only in this case real career opportunities presented themselves. Here is why I thought Dancer:
[Twist] began having a good time, with a crowd that [his boyfriend Bobby] Miller [a poet and photographer] introduced him to. Miller was a "drag nurse," a person who would come and fix your drag getup -- suggest a different lipstick, tell you to lose the bangs. Their downstairs neighbor was Lady Bunny, . . renowned for her mountainous blond wigs. With a few other men, Twist and Miller went out pretty much every night, to itinerant bars and clubs [which had occasional amateur performances]. Twist brought his puppets and joined the lineup. In one number, he presented a gorgeous miniature singer. "She looked like one of the Supremes. She flipped her hair and gave attitude and sang French songs."

The materials for Twist's shows were often scavenged. A rich hunting ground was Lady Bunny's trash can. Bunny was particular, and tossed out a lot of fine stuff. One day, Twist found some harem pants in her discard pile: "She had thrown them away because they had a stain or something. I made curtains -- these incredible super-pink pleated curtains -- for my theatre." The show started with a recording of Yma Sumac. "Pretty soon, the theatre would begin to sort of shake and shimmy. Then the curtains were pulled open, and the stage was filled with marabou and ostrich feathers, doing a kind of weird Fantasia dance."
In 1995, Twist received a $1,000 grant from the Jim Henson Foundation, which he used to create his first formal abstract presentation,
Symphonie Fantastique
, which premiered, using a 500-gallon aquarium, in 1998. This was reviewed three times in the
New York Times
:
Margo Jefferson,
(the cultural critic), who said
Unseen by us, Mr. Twist and three other puppeteers turn Hector Berlioz's vehemently romantic music into a delicious abstract art spectacle. Images drift, float, zigzag and pounce; we see rhythmic arrangements of bubbles, feathers, moons and suns, cylinders of light, blocks of color, curved and geometric shapes . . . What an uncanny experience. You are free of human sights and sounds, but you feel flooded with human emotions.
Ben Brantley (the theater critic), who said
As the symphony progresses through its five movements, and certain images recur with variations, it becomes apparent that Mr. Twist is conjuring a visual approximation of Berlioz's motifs and showing how themes evolve and mutate in the piece. There's wit here that goes beyond words, and it doesn't pall during the hour it takes to perform the piece. It is also to Mr. Twist's credit that his images don't get in the way of your appreciation of the symphony when you hear it afterward. His visual portrait, so startling and immediate in the performance, seems, in the memory of it, to have been reclaimed by Berlioz's music. The interpretation is that seamless. It's as if you had been listening with your eyes.
and
Bernard Holland
(music).
There's a snippet at YouTube but it just isn't right. After Symphonie Fantastique, Lincoln Center asked Twist to do something for Great Performances with the caveat that it had to be accompanied by classical music. He chose Stravinsky's ballet Petrushka and stripped it down to the three puppets, here marionettes:

He's done other things too. When his friend Joey Arias returned to New York after spending a number of years as the ringmaster of the Cirque de Soleil show, Zumanity, in Las Vegas, they did a show together. Here Basil and Joey talk about it
and here's something from the show.
And now, in the centennial year of Stravinsky's Le Sacre du Printemps, Basil Twist is working on a mostly abstract version of the ballet for the Carolina Performing Arts festival. The article went to press before the actual premiere, which was on April 12 and 13. Here is the exploratory workshop video posted by UNC Performing Arts.
Isn't all this wonderful?
And now for the stuff that makes this Top Comments:

TOP COMMENTS
April 19, 2013
Thanks to tonight's Top Comments contributors! Let us hear from YOU when you find that proficient comment.
From arizona blue:
The thread began innocently enough with sidepocket praising Louie for catching an ever elusive and rascally gopher but then things got rolling when El Senor Ricardo accused several helpful pootie peeps of fraud in avoiding "the sheepeen n hanleen" for his "Voyle Stew Cookbook" by offering tasty gopher recipes for free! All in triciawyse*s Friday pootie diary.
From *Herodotus Prime:
In xxdr zombiexx's diary about gun rights groups and Newtown parents, marktheshark provides the human element that makes what gun rights groups are doing especially ugly.
From Noddy:
allergywoman talks of weaponized waffles in astral66's heart-breaking diary Breaking: Teacher's Aide Shot in Erie, PA, Elementary School
boran2 suddenly realizes what Larry Craig did at the airport restroom thanks to the enlightenment he received in John Crapper's diary Holy $h*t - A Closer Look
From TrueBlueMajority:
Most Top Comments get there because they're funny, but dclawyer06 provides a perfect summary of the relationship between police and black men in xxdr zombiexx's diaryNYPD All-Star never stopped a white person.
From Dave in Northridge, your intrepid diarist:
cactusgal reminded us of the conditional qualities of hair color in Noddy's IAN diary for today. This was a great comment to wake up to.
TOP MOJO
April 18, 2013
(excluding Tip Jars and first comments)
1) wow. disgusting. by bluesheep — 154
2) I wonder how that person by Denise Oliver Velez — 137
3) I'm so glad I live in postracial America. by BenderRodriguez — 97
4) This is beyond shameful by coquiero — 96
5) There's something real about Heslin to me... by markthshark — 90
6) WEB DuBois' son died basically because by peregrine kate — 88
7) This is the essence of what the media stands for by xxdr zombiexx — 77
8) There was one parent that I couldn't help... by markthshark — 75
9) I'd be curious about local taxation by ivorybill — 74
10) Vince Foster was killed to cover up Benghazi by richardak — 62
11) You're going to wind up with a book... by Meteor Blades — 60
12) I thank blue jersey mom by Denise Oliver Velez — 60
13) You pulled a string by coquiero — 58
14) congratulations!!!! this is great news! by srkp23 — 58
15) We saw lots of Americans by Herodotus Prime — 57
16) I will definitely follow by gchaucer2 — 57
17) Meteor Blades, you are by dsnodgrass — 53
18) Hellhole, huh? Sounds like Lindsey dug that by ZedMont — 50
19) So what does this bill do exactly? by WheninRome — 50
20) I'm sure the conceal and open carry crowd here by Bob Johnson — 50
21) There's "choice" here alright. by FogCityJohn — 49
22) Meanwhile, infrastructure is falling apart... by JeffW — 49
23) uz needz hugz? by Debbie in ME — 47
24) Tell us again, Republicans by MadRuth — 45
25) Ex- girlfriend OR ex-wife. by Bob Johnson — 45
26) Happee Fursdai! by arizonablue — 45
27) Good point - I don't know the tax by Denise Oliver Velez — 44
28) reminds me by jamess — 43
29) I absolutely love this comment. by mozartssister — 43
30) Thanks coquiero. by dsnodgrass — 43
For an explanation of How Top Mojo Works, see mik's FAQing Top Mojo
TOP PHOTOS
April 18, 2013
Enjoy jotter's wonderful PictureQuilt below. Just click on the picture and it will magically take you to the comment that features that photo. Have fun, Kossacks!
And regrets. I'm doing some community-building with one of our local Kossacks,
poopdogcomedy
, at a neighborhood watering hole at 8:30 tonight, so I'll have to bid you farewell by 8 PM. I'll come back to clean up either later tonight or tomorrow morning, depending on how much damage we do.