The Justice Department is on Netroots Radio.com Sundays 8pm to 9pm Pacific and Mondays 9pm to Midnight Pacific. Powered by Unity Radio Net!
I'm Special Agent DJ Justice; Radio Host and Program Director for Netroots Radio.com; and I'm manning the dials, spinning the discs, warbling the woofers, putting a slip in your hip and a trip to your hop.
The playlist for Monday 9 December 13 9pm to Midnight Pacific Edition of The Justice Department: Musique sans Frontieres



~~ "West Coast Variations on the Death of John Lennon Part 2" ~~

"1 - The Beatles -- "All I've Got To Do"

11 Sept 1971 Dick Cavett Interview with John Lennon and Yoko Ono

2 - The Beatles -- "I Should Have Known Better"
3 - The Beatles -- "If I Fell"
4 - The Beatles -- "No Reply"
5 - The Beatles -- "Cry Baby Cry"

9 Dec 1980 The Tomorrrow Show with Tom Snyder looks back at his interview with John Lennon April 1975

6 - The Beatles -- "I'm Only Sleeping"
7 - The Beatles -- "And Your Bird Can Sing"
8 - The Beatles -- "Wait"
9 - The Beatles -- "Baby You're A Rich Man"
10 - The Beatles -- "The Word"
11 - The Beatles -- "Don't Let Me Down"
12 - John Lennon -- "I Don't Want To Be A Soldier"
13 - John Lennon -- "Hold On"
14 - The Beatles -- "Dear Prudence"
15 - John Lennon -- "Number 9 Dream"
Who luvs ya, baby?
~~~~~~~~~~~~~~~~~~~~~~~~~~~~~~~~~~~~~~~~~~~~~~~~~~~~~~~~~~
The Netroots Radio Player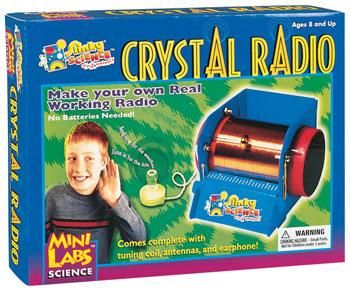 Daily Kos Radio, Vintage James Baldwin, Labor History, Native American Documentaries, Flashpoints, RadioLabor News, Democracy Now, The David Packman Show, The Union Edge, The Professional Left with Driftglass and Blue Gal, West Coast Cookbook 6 Minute Recipes, Jim Hightower, Green News Report, ACLU Minutes, Nicole Sandler, Shannyn Moore, Science and History Specials, your Netroots Radio Favorites... and so much more, on right now!
Go ahead, now you can listen while roaming the Big Orange and beyond!
~~~~~~~~~~~~~~~~~~~~~~~~~~~~~~~~~~~~~~~~~~~~~~~~~~~~~~~~~~~~~~~~~~~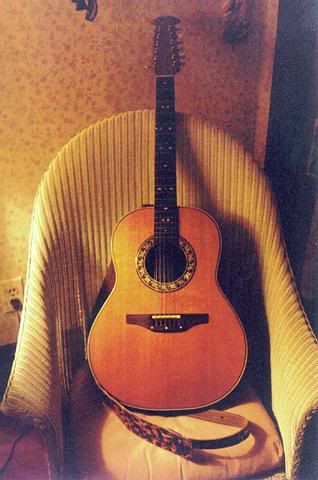 (12-String Ovation Balladeer Astoria, Oregon / copyright Justice Putnam)
~~~~~~~~~~~~~~~~~~~~~~~~~~~~~~~~~~~~~~~~~~~~~~~~~~~~~~~~~~~~
8 December 1980 was a Monday.

At best, I was then only a pedestrian-participant in the LA Poetry/ Performance/ Art/ Punk scene, but I performed enough and published enough to sit in a late-morning meeting with the Board of Directors of Beyond Baroque.

I had surfed some steady winter waves in Malibu earlier that morning. Even after showering at a friend's place in Venice and taking time to eat at Rose Cafe, I was still a little early, so I waited in the foyer as members of the Board arrived. I thought how odd it was, that even being the son of a professional historian and academic, had John Lennon and Bob Dylan not been the profound voices they were from my early childhood on, I might not have read Rimbaud or Donne at the ages I had; I might have missed Byron and Robbie Burns until much later. I heard Lennon and Dylan had read those authors and more. I had to as well.

Because I could simply go to my dad's shelves and find any author only made it easier. But, I thought, if I hadn't read the back of "With the Beatles" when it first came out, where Lennon had listed under Occupation: "Poet", I might not even be standing in the foyer outside the Beyond Baroque Board Room in Venice, California on 8 December 1980.

Roger Suva and Bart Yoder of Elektrum Magazine, along with Richard Weekly, Luis Campos and Jerry Danielsen of Vol No Magazine had pitched a proposal to the Board before about an event, so I was asked to give a small presentation. Roger, Bart, Richard and Luis had other commitments but Jerry said he was going to be drinking beers with Mike Watt of the Minutemen at Gorky's later that afternoon. He invited me to join them.

The Board Meeting took several hours. Afterwards I hung out in front of Full Circle on the Venice boardwalk until about 3pm and drove across town to Gorky's. When I arrived, Exene Cervenca of X and Maria Talamantes (who was teaching dance at Cal Arts at the time) were also there. The five of us had a few laughs and animated conversation, then I had to go.

It was an issue that I never brought up with that LA crowd. I'd heard the derisive comments made before about jocks in general at shows, but football players and football itself was reserved for bitter scorn.

I liked Football. I still do. I have a relative who was a four-time, All-Pro Offensive Guard for the Rams in the 50's and 60's; I tried to play at Cal Poly Pomona. But to say that Monday Night Football took precedent over flirting with Exene and Maria was inconceivable to many in that crowd; and anyone who knows Maria Talamantes or knew her then, would attest to the folly of choosing football over her incomparable beauty and soulful grace.

Yet Maria gave me her phone number and I drove on to Orange County. The events of that evening have become a blur. I do remember that the 405 was a mess and there was no way I'd get home in time for the start of the game; so I stopped at a redneck bar in Westminster where an old girlfriend sometimes shot pool. I don't remember much of the football game, try as I might, I can only conjure snippets of memory that I can place in some loose time-frame; up to just before 9pm.

That was when the commentary on the football game was interrupted by what was alluded to as a major news story. The clunk and smash of the pool tables suddenly stopped. The whole bar turned eerily quiet.

The halting, nasal inflections of Howard Cosell caused the bar to quiet further as everyone's attention turned to the various TV's, "John Lennon... shot dead in New York... " resounded in stereo around the hushed room.

I looked about. Tears were welling up in the eyes of men I thought incapable of crying, let alone caring about a John Lennon. Not one voiced a discouraging word that Lennon had it coming.

There was true and startled disbelief.

"Damn!" a woman about sixty stated as she angrily snubbed out her cigarette.

One older guy wearing a grease-stained blue shirt with a machinist company decal was shaking his head as he caught my eye, "John Lennon? Why would John Lennon get shot?"

I had my suspicions, but I was unable to answer his question.

I couldn't stay. I drove home to Laguna Beach in a morose stupor. I eventually turned left up Bluebird Canyon Road to the top of Arch Heights, stopping at my small, yet large-windowed, Eichler-like home. I stepped out of my truck and gazed up Pacific Coast Highway. A steady line of headlights and taillights snaked around the point at Balboa. I was feeling sentimental as I pulled my surfboards out the back of the truck.

I remembered the title of a Lennon song. I made it my own and it became a sort of prayer.

Tomorrow never knows
I cut my finger on the long-stemmed rose
The candles go out
When the winds blow
And tomorrow never knows.


I went to my study and called Maria. She already knew. The next day I picked her up at her place in Antelope Valley. We drove to the top of Angeles Crest and parked at the lookout point. We walked over to the guardrail and looked west, past the wind-scrubbed LA sky, out to the ocean.

I sang my prayer.

She tilted my chin down and looked up in my eyes. The winds gusted and licked out the small flames from the small candles we were holding.

And tomorrow never knows.

-- Justice Putnam
"West Coast Variations on the Death of John Lennon"

© 2006 by Justice Putnam
and Mechanisches-Strophe Verlagswesen
~~~~~~~~~~~~~~~~~~~~~~~~~~~~~~~~~~~~~~~~~~~~~~~~~~~~~~~~~~~
Voices and Soul appears on Black Kos Tuesday's Chile; poetry chosen and critiqued by Black Kos Poetry Editor Justice Putnam.
~~~~~~~~~~~~~~~~~~~~~~~~~~~~~~~~~~~~~~~~~~~~~~~~~~~~~~~~~~~~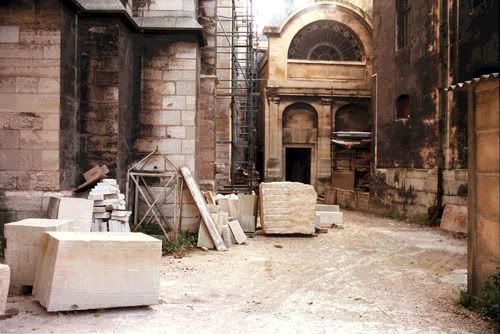 (Cut Stones and Arch St Ceneri, France / copyright Justice Putnam)
~~~~~~~~~~~~~~~~~~~~~~~~~~~~~~~~~~~~~~~~~~~~~~~~~~~~~~~~~~~~
Question: Who is your audience? What are you here for?

Answer: Tribal Alliances, Heart-felt Convictions, Passionate Reason, Random Abandon, Sustainable Civility and a kiss; to comfort the sad and the mad Ones; the Ones roaming the International section of the American Supermarket at night; or roaming the neglected streets looking for an angry malaprop to sink their teeth into; the Ones who seek without seeking and learn as much as they teach; the Ones who embrace and kiss and embrace again; the Ones who sing the song of the city and the ballads of the forest; the Ones who chant the rhythm of the sea and hum the melody of the desert; the Ones who sing the prayer of Her name and Her name is the World. Yes, those are the Ones. -- JP
~~~~~~~~~~~~~~~~~~~~~~~~~~~~~~~~~~~~~~~~~~~~~~~~~~~~~~~~~~~~

(Man, Girl and Broken Window Klamath Falls, Oregon / copyright Justice Putnam)
~~~~~~~~~~~~~~~~~~~~~~~~~~~~~~~~~~~~~~~~~~~~~~~~~~~~~~~~~~~~
Okiciyap (we help) is a 501(c)(3) non-profit organization, your donation should be tax deductible. Okiciyap, located on the Cheyenne River Reservation in South Dakota, is working to provide a food pantry, youth center, K-12 educational support, GED & Lakota as a 2nd language class support for youth and adults. The word Okiciyap is Lakota for "we help."
The Daily Kos Fundraising for Okiciyap group was formed to support the pantry. More information is available at the Okiciyap diaries published here at Daily Kos.
~~~~~~~~~~~~~~~~~~~~~~~~~~~~~~~~~~~~~~~~~~~~~~~~~~~~~~~~~~~~
So that explains it... !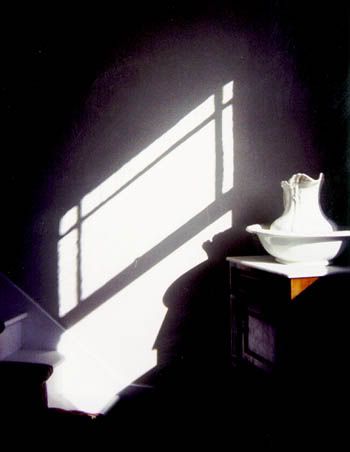 Sunlight and Water Pitcher Muir Beach / copyright Justice Putnam
~~~~~~~~~~~~~~~~~~~~~~~~~~~~~~~~~~~~~~~~~~~~~~~~~~~~~~~~~~~~
... Or does it?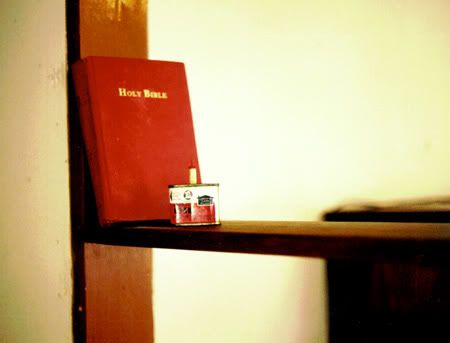 (Holy Bible and 3 in 1 Oil Berkeley, California / copyright Justice Putnam)
~~~~~~~~~~~~~~~~~~~~~~~~~~~~~~~~~~~~~~~~~~~~~~~~~~~~~~~~~~
~~~~~~~~~~~~~~~~~~~~~~~~~~~~~~~~~~~~~~~~~~~~~~~~~~~~~~~~~~

I took another small sip of water as the next questioner rose, this time by the stacks of French novels. She was cute; red hair, tall, maybe 5'9" or 5'10", well proportioned. Had to be another doctoral student in Comparative Literature at Cal; so even at 24 or 25, was too young for my wandering eye.



"You stated," she stated determinedly, "and I quote; 'Comedy, Poetry and Fiction are only effective and only become Art if there is a Truth behind the humor, the verse and the lie.'"

"Yes," I uttered to fill the small silence.

"In your writing; in your humor, verse and lies, are you telling a Truth about yourself?" she asked, "or are you telling a Truth about the Culture and Society as a whole?"

"Yes," I answered.
~~~~~~~~~~~~~~~~~~~~~~~~~~~~~~~~~~~~~~~~~~~~~~~~~~~~~~~~~~
~~~~~~~~~~~~~~~~~~~~~~~~~~~~~~~~~~~~~~~~~~~~~~~~~~~~~~~~~~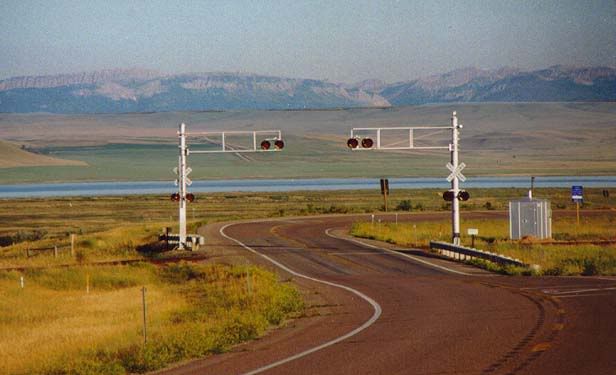 (Rail Road Crossing, Sonoma California / copyright Justice Putnam)
~~~~~~~~~~~~~~~~~~~~~~~~~~~~~~~~~~~~~~~~~~~~~~~~~~~~~~~~~~~~
~~~~~~~~~~~~~~~~~~~~~~~~~~~~~~~~~~~~~~~~~~~~~~~~~~~~~~~~~~~~
"Many heroes lived before Agamemnon, but they are all unmourned, and consigned to oblivion, because they had no bard to sing their praises."

-- Horace
"Still the race of hero spirits pass the lamp from hand to hand."

-- Charles Kingsley
~~~~~~~~~~~~~~~~~~~~~~~~~~~~~~~~~~~~~~~~~~~~~~~~~~~~~~~~~~~~
~~~~~~~~~~~~~~~~~~~~~~~~~~~~~~~~~~~~~~~~~~~~~~~~~~~~~~~~~~~~
Rest in Peace Aaron Swartz
~~~~~~~~~~~~~~~~~~~~~~~~~~~~~~~~~~~~~~~~~~~~~~~~~~~~~~~~~~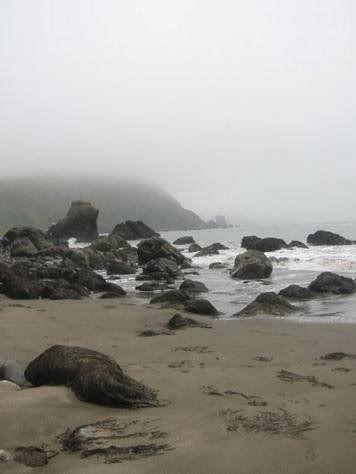 (Morning Fog And Surf, Muir Beach, California / copyright Justice Putnam)
~~~~~~~~~~~~~~~~~~~~~~~~~~~~~~~~~~~~~~~~~~~~~~~~~~~~~~~~~~~~