Climate Change SOS Blogathon - Daily Report for Wednesday August 22nd
---
What did you do when once you knew? from Awakening the Dreamer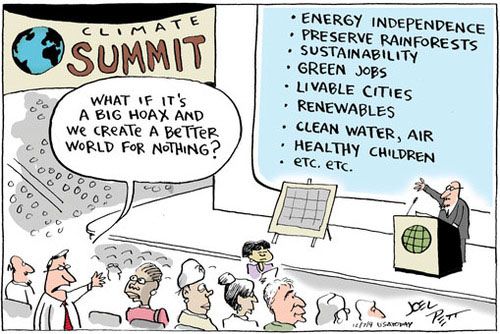 What we @ Daily Kos decided to do is host a Climate SOS Blogathon, to seize the moment, as unprecedented temperatures boil and burn the US and unparalleled drought causes turmoil in our markets. In our home towns. The Summer of 2012 seemed the perfect time for a big action, an action designed to awaken sleeping 'climate zombies,' to exert some pressure on the corporately funded CD machine , an immasculated media, and politicians whose pocketbooks are vastly more valuable then the constituents they have been elected to represent.
We began to invite scientists and economists, and researchers and legislators from around the world to share their areas of expertise, all cognisant of the fact that we have reached the time for mssive action. Little did we realize we had struck a collective nerve, had awakened an army of imaginal cells, all eager to latch onto the opportunity to raise their voices en toto; to showcase their passions and contribute their expertise to the cause; their shoulders collectively pushing back against the huge behemoth.
What they wanted, what all of us participating in this week's action, was to show up and be counted. To bear witness.
We have had hundreds of responses, urged on by the fabulous social media work of partners at tcktcktck, WEDO, CGIAR, 350 and WiserEarth. We've extended our hours of coverage, for, after all, who could we deny an opportunity to speak their truth, to share their wisdom?
So, hold onto your seats and don't say we didn'™t warn you. The next three days of #CCSOS will see extended coverage, often starting as early as 7 am and continuing into the late hours of the evening. If you are feeling overwhelmed by the sheer quantity (already, we've published 21 posts in 2 days!), be prepared. There is a LOT more to come.
And while, in an ideal world you folks here would have (and find) the time to rec and comment in each and every of these postings, we realize this is nearly impossible. But we encourage YOU to show up. Be counted. Bear witness. Join the conversations at the Climate Change Blogathon group when you have some spare time. They remain open and active.
As Sen. Edward Kennedy said, in his now famous 1980 speech before the Democratic Convention, "... the work goes on, the cause endures, the hope still lives, and the dream shall never die."
And so Good Morning, and welcome to Wednesdays' Plenary.
As we have done in the past two days, this SOS Daily Report previews the day's guests; provides Hot Headlines on climate change news from locales around the world; and invite readers to post their reports on localized effects of climate change. For more information, see Reports of Climate Change From Your Backyard I.
---
If you are a registered member on Daily Kos, you can also follow all postings by clicking this link for the Climate Change SOS Blogathon Group. Then, click 'Follow' and that will make all postings show up in 'My Stream' of your Daily Kos page.
Climate Change SOS Blogathon - August 20-August 24, 2012
Diary Schedule - All Times Pacific
---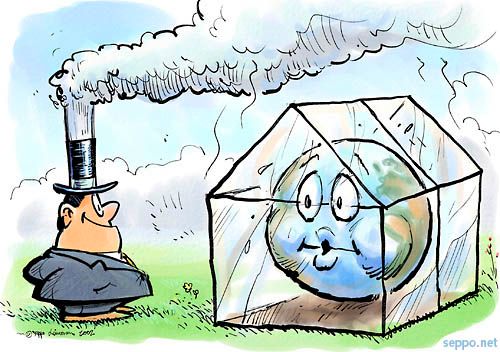 Announcing the blogathon, Climate Change SOS Blogathon: Romney's Illiteracy & Election Vulnerability was posted on Sunday, August 19th by Patriot Daily News Clearinghouse.
It includes bios of our special guests, including lawmakers, scientists and activists.
The blogathon is being organized by Bill McKibben, boatsie, and Patriot Daily News Clearinghouse. To read through postings from the first two days of the blogathon, visit the Climate Change SOS Blogathon Group
---
Today's Guests


As part of the Sierra Club's International Program, Nicole Ghio works to connect communities fighting destructive coal projects around the world with activists in the U.S. facing similar threats to share stories, strategies and knowledge. She has facilitated exchanges between civil society participants in India and mountain-top removal mining communities in Appalachia and coordinated the Sierra Club delegation to the United Nations Framework Convention on Climate Change or UNFCCC.





Justin Guay is Washington Representative at the Sierra Club. He works with the based in Washington D.C., focusing on energy lending reform at International Financial Institutions and global efforts to transition energy systems beyond coal. In his previous position at the Sierra Club, Justin lived and worked in Mumbai, where he collaborated with Indian NGOs and for-profit companies to develop a model of clean energy distribution in rural areas.





Franz A. Matzner is associate director of government affairs for the Natural Resources Defense Council. His policy background includes energy, climate, and forestry. He previously held the position of senior policy analyst for agriculture and the environment at Taxpayers for Common Sense (TCS). Matzner graduated Phi Beta Kappa from the University of Pennsylvania.





Since Josh Rosenau joined the National Center for Science Education in 2007, he has defended honest and accurate science education by working with grassroots groups from Florida to Texas, testifying before school boards, organizing scientists and concerned citizens, meeting with legislators, and speaking with journalists across the country. The NCSE is a not-for-profit membership organization that defends the teaching of climate science and evolution in the public schools.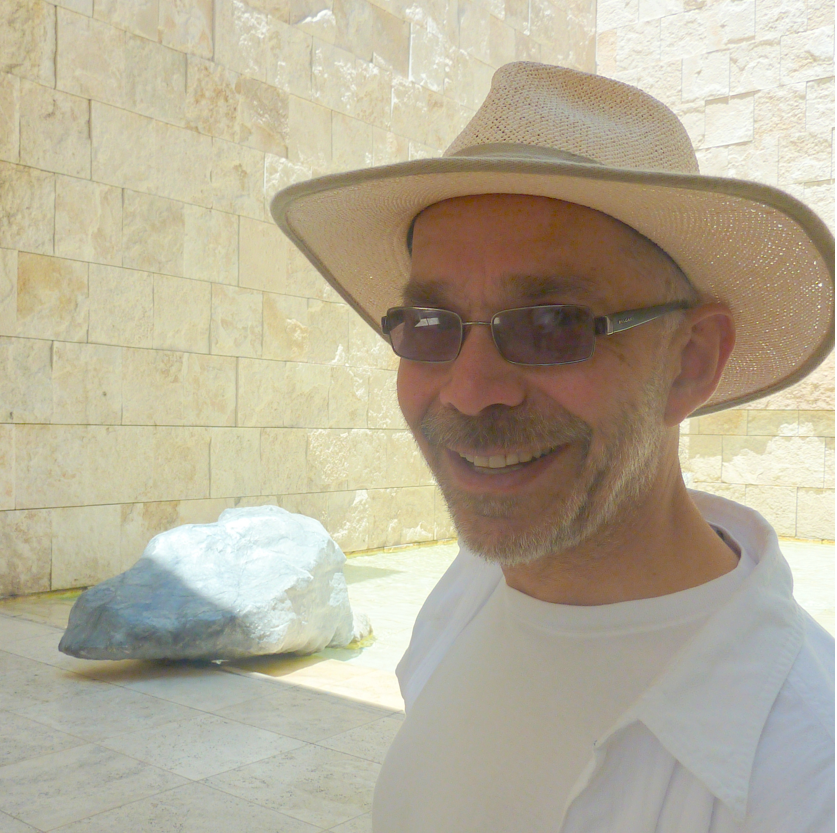 Tom Athanasiou, a long-time left-green writer and critic, is Executive Director of the activist think tank EcoEquity that addresses international climate justice issues. Together with the Stockholm Environment Institute, EcoEquity in 2004 released the first version of Greenhouse Development Rights, an equity-based proposal to share the costs of global climate policy to pay for mitigation and adaptation.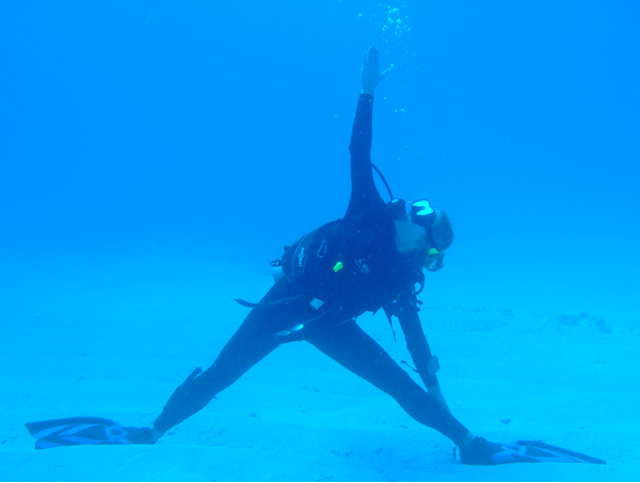 Sarah Moffitt reconstructs records of deep sea ecology through past and present events of rapid climate change. Sarah is an oceanographer, ecologist and paleoclimatologist, with expertise in climate communication.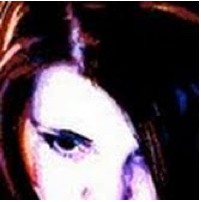 Heather Libby is the Managing Editor of TckTckTck.org, a global alliance of more than 300 partners calling for climate action. She began her career in movement building at age 11 when, together with several of her elementary school classmates, she started her first NGO. While the environmental advocacy group "H.O.P.E" (Help Our Precious Earth) only lasted one school year, her passion for social change has yet to fade.





Wednesday, August 22nd Schedule
8:00 am: Climate Change SOS:What Did You Do Once You Knewby boatsie
8:00 am: Climate Change SOS Blogathon: Breaking Romney's eerie silence on climate change by Bill McKibben.
10:00 am:Take it from Yale: What we really need to communicate about climate change Citizen's Climate Lobby
10:30: Move Beyond Coal Now! The Global Anti-Coal Movement Is Here by Justin Guay (with Nichole Ghio)
12:00 pm: Joshua Rosenau.
2:00 pm: Franz Matzner
3:00 pm: Heather Libby.
4:00 pm: Sarah Moffitt.
5:00 pm: Tom Athanasiou.
6:00 pm: TheFatLadySings
7:00 pm: Karl Burkhart
5:00 am: [Climate Change SOS Blogathon: Could better analysis save humanity? by A Siegel.
8:00 am: Climate Change SOS Daily Report by boatsie.
9:00 am: Alarm bells on climate change as extreme weather events sweep the world: CCSOS by Martin Khor.
10:00 am: Climate Challenge: Two Questions For Mitt Romney by danieljkessler.
12:00 pm: Climate Change SOS Blogathon: Visions of the Future? by John Abraham.
1:00 pm: Why Climate Literacy Matters by Mark McCaffrey.
2:00 pm: Climate Change SOS: Are Americans Waking Up? by Jill Richardson.
4:00 pm: Ignore climate Cassandra at our peril by Mike Mann.
5:00 pm: Building Resilience in a Changing Climate: CCSOS by Richard Heinberg.
6:00 pm: Climate change just isn't Santa anymore. by rb137.
8:00 am: Climate Change SOS Daily Report by boatsie.
10:00 am: Climate Change SOS: We Really Can't Afford to Wait by JanF.
11:00 am: Climate Change SOS...Solutions for a way forward by beach babe in fl.
12:00 pm: We are not just berries and fish by Jeff Mears.
1:00 pm: A Tiny Island in a Sea of Change by jessc.
2:00 pm: Climate Change SOS: Cities Key To Low Carbon Future by Peter Erickson.
3:00 pm: Breaking Up With Polluters To Save The Climate: CCSOS by bdemelle.
4:00 pm: Climate Change SOS: Soil is the Solution, or the most important environmental story I'll ever write by citisven.
5:00 pm: Climate Change SOS...It's time we face the truth by Gerard Wedderburn-Bisshop.
6:00 pm: Climate Change SOS: Five Recent Hits From The Climate Letter Project by WarrenS.
---
Please remember to republish these diaries to your Daily Kos Groups. You can also follow all postings by clicking this link for the Climate Change SOS Blogathon Group. Then, click 'Follow' and that will make all postings show up in 'My Stream' of your Daily Kos page.
10:37 AM PT: two of our guest diarists have published early. I have updated the template with links to their posts. Please stop by and read and rec when you get the chance Absolutely fabulous material you wont want to miss. And both are online now participating in discussions