I wrote two serious diaries yesterday and I had a serious diary scheduled for tonight (don't worry, JekyllnHyde, you're still going to get spanked for Guernica in browns and oranges, just next week). A comment brillig made about the song I posted (Eddie Kendricks, "Date with the Rain") in last night's weather-related songs diary
I've never heard this! (5+ / 0-)

I can hear disco in this... thank you for sharing something new to me!
made me think that maybe it would be a good idea to go into my memory and give you an idea what we danced to in gay bars where men COULD dance together before there was such a thing as disco.
You really didn't want anything meta tonight did you? GOOD. Now, climb the staircase to the large open space above the art gallery on the south side of Sutter Street in San Francisco and let's see what they're going to offer for us to dance to.
But First, A Word From Our Sponsor:
Top Comments recognizes the previous day's Top Mojo and strives to promote each day's outstanding comments through nominations made by Kossacks like you. Please send comments (before 9:30pm ET) by email to topcomments@gmail.com or by our KosMail message board. J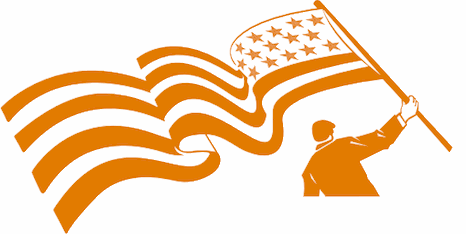 Make sure that you include the direct link to the comment (the URL), which is available by clicking on that comment's date/time. Please let us know your Daily Kos user name if you use email so we can credit you properly. If you send a writeup with the link, we can include that as well. The diarist poster reserves the right to edit all content.
Please come in. You're invited to make yourself at home!
I thought I had a picture of the building at 567 Sutter Street, on the south side between Powell and Mason. That was the location of the Rendezvous, the premiere dance bar for gay men in San Francisco in the late 1960s and early 1970s. Every major city had one, and all of them were located in parts of the city that didn't get much traffic after dark. Jim and I actually met at the one in Boston, the 1270 Club, behind Fenway Park and half a block from the Fens, when our eyes locked on the dance floor.
But of course there were places like this, and not just for gay people either. Discotheque is as I'm sure you recognize a French word, a neology of the late 1950s, that describes a place where people dance to music that isn't performed by a live band but is produced by disk jockeys playing records (a discaire) Sybil Burton (the woman Richard Burton left for Elizabeth Taylor during the filming of Cleopatra) famously opened the first one in East 54th Street in New York in 1965, and, three years later, the oldest continuously operating dance bar in Los Angles, Oil Can Harry's, opened on Ventura Boulevard.
So records. It's really unclear if bars where mixed couples danced really danced to other kinds of music, considering that the catch-phrase review from American Bandstand which ran through the 1960s was "It has a good beat and you can dance to it." I've also reviewed the music (well, five songs) that we know was played in New York dance bars between 1972 and 1974 in my diary about Dancer From the Dance. (Odd how I keep coming back to that particular diary, but ah, well.)
I ended that diary with a song that I remember dancing to at the Rendezvous in 1972.
So of COURSE Motown, and singers associated with Motown. We'll come back to that. But also bands that have become staples of classic rock and album-oriented rock stations. Like this, which we also danced to at the Rendezvous: